First Drive: 2013 Ford Police Interceptor Sedan & Utility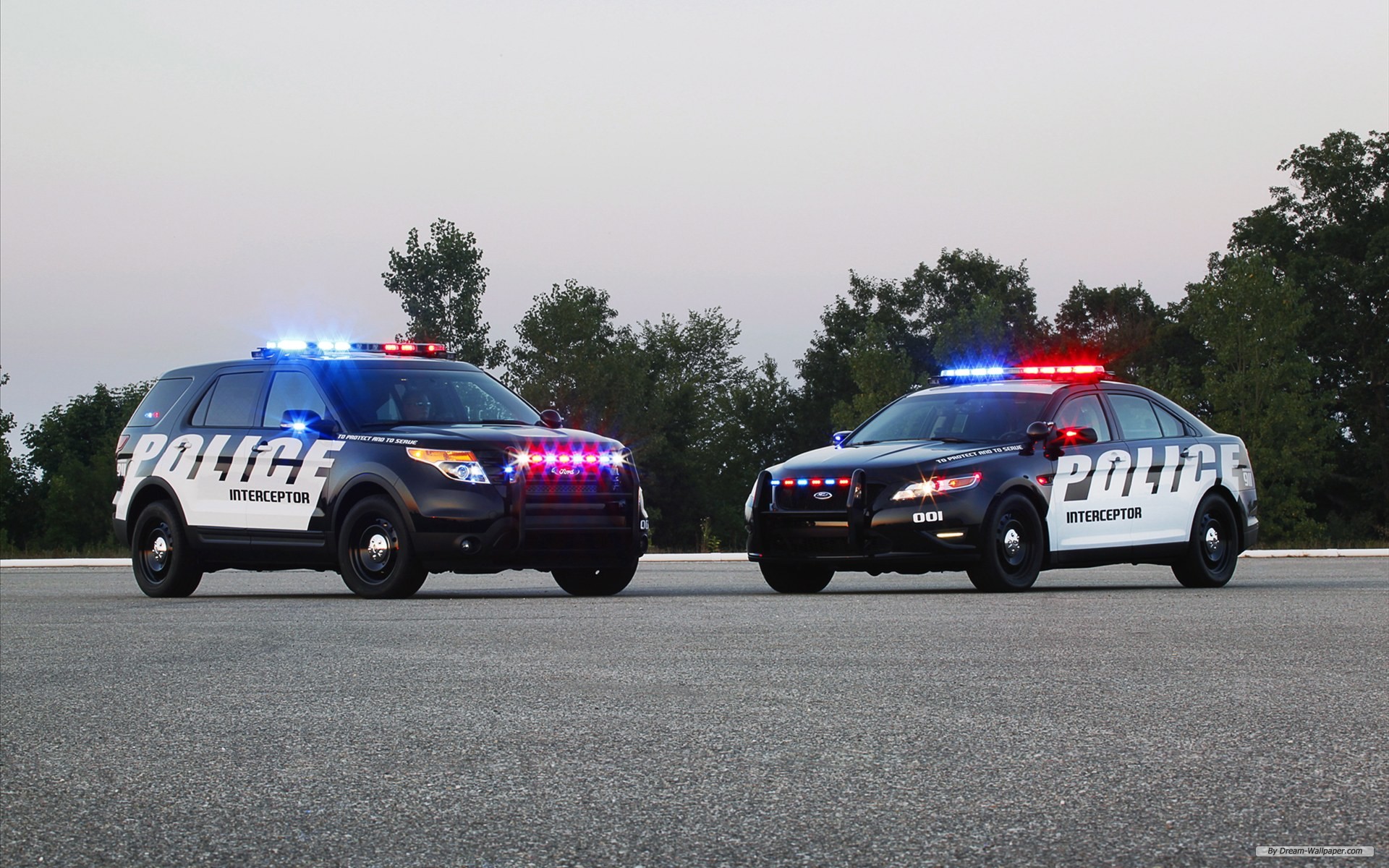 Ford recently invited us to a media event at Citi Field, where we had a chance to drive the new 2013 Ford Police Interceptor Sedan and Utility, along with the outgoing Crown Victoria police car for comparison.
Building on 15 years of experience and working hand-in-hand with its Police Advisory Board of law enforcement professionals, Ford introduced the all-new Police Interceptor sedan and utility to further grow its legacy of leadership in this segment.
Specially designed and engineered to handle the rigors of police work, the new Police Interceptors are available with efficient powertrain packages that provide more performance and better fuel economy. The powertrains are paired with standard and exclusive all-wheel drive for optimized traction and control.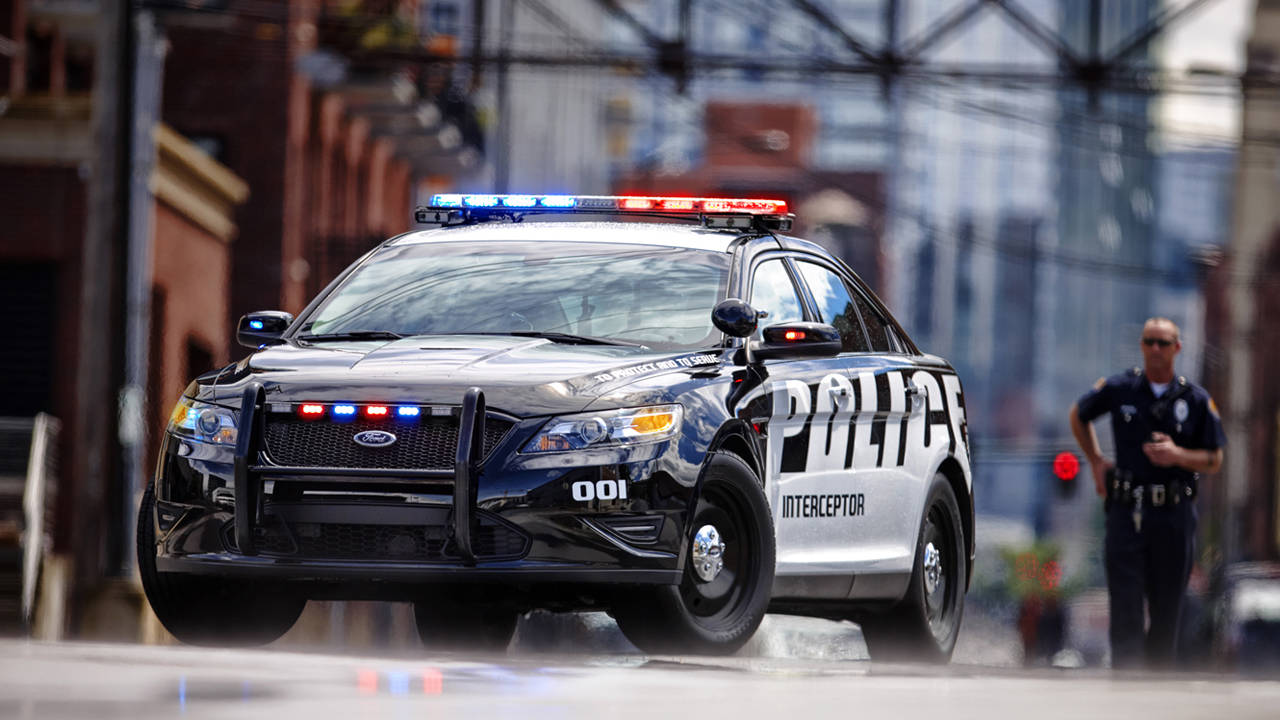 Of course, the big question on everyone's mind – Are the new cars up to the task? Can the new V6 engines hang with the old V8? And isn't RWD a must for a police car?
To settle those concerns, Ford setup 3 different handling courses for us to drive, letting us drive the old and new cars back to back.. A chance for me to channel my inner Mahoney! 🙂
Driving the old Crown Vic first, I was surprised at how well it performed. But once I got behind the wheel of the new Interceptors, it was game over. The V6 engines provided more than enough power (especially the EcoBoost with 365HP and 350 lb-ft of torque), and the AWD system really improves the control and handling of the car.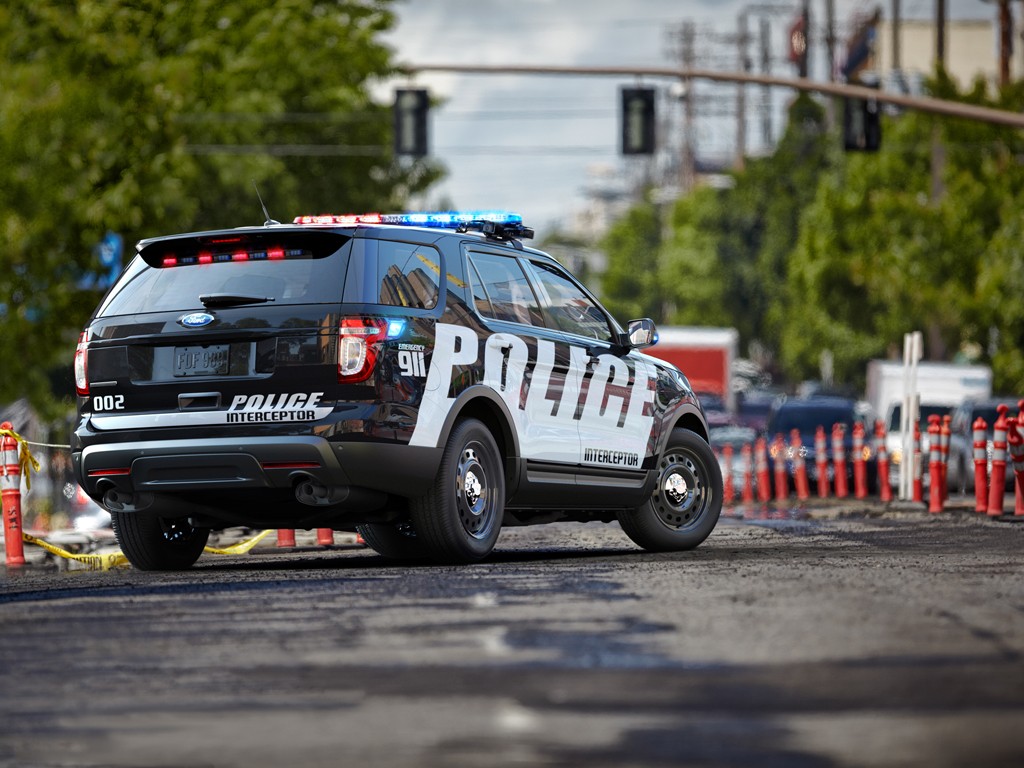 This time around, Ford is offering the Police Interceptor in SUV form as well. Many agencies already have SUVs in their fleets, but none that were specifically engineered for police duty. The Police Interceptor Utility was developed with this in mind. In addition, cavernous carry-all room makes the Utility the perfect choice for K-9 officers and SWAT team members with gear.
Better still, it outperforms the outgoing Crown Vic, while delivering equal or better fuel economy. But what about the handling? Anyone that's driven an SUV knows that you give up some handling in the process. Not so with the Utility.
Need proof? I shot some quick video of the Police Interceptor Utility running the course, and as you can see, there's absolutely no body lean, handling corners like a champ:
Overall, I was really impressed with the new Police Interceptor. It's pretty crazy how much thought goes into these vehicles, focused on the police's specific and unique needs. Front seats have been specially designed, with a lower bolster removed to better accommodate officers' utility belts. Inserted into the seatback are anti-stab plates, designed to protect front-seat occupants!
Apparently we're not the only ones who were impressed. The city of Chicago announced that they're buying 500 Police Interceptor sedans and utility vehicles, the largest commitment to date for the all-new vehicle!
Our only complaints? Regular civilians can't buy a Police Interceptor of their own. 🙁