Frankfurt Preview: Ferrari 458 Spider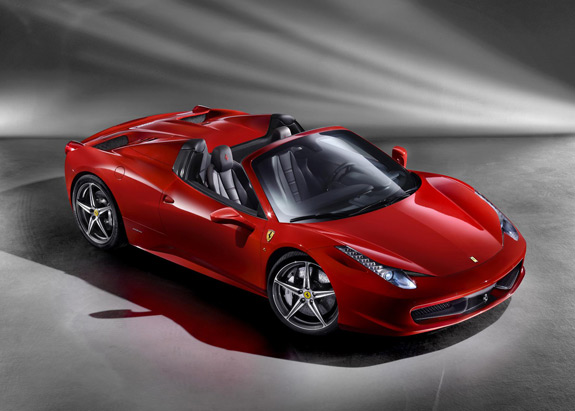 Ferrari will be debuting the 2012 Ferrari 458 Spider at the Frankfurt Motor Show next week. It's the world's first mid-rear engined Berlinetta equipped with a retractable hard top!
Ferrari has been making some curious moves. First there was the California. Then we see the FF (and throw up a little bit). Now we've got a Ferrari with a retractable hard top?!
But as you can see from these official photos (which were leaked to the Internet), it works quite well. While I loved the old F355 convertibles, they looked like hell when the top was up. But with the hard top on the 458, you can't even tell that it's a convertible when the top is up!
Enjoy the pics!
And a video of the retractable hardtop in action: