Fringe Renewed for Another Season!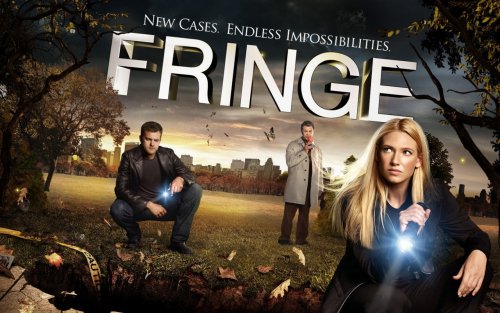 When Fox moved Fringe to Friday nights, everyone figured the show was a goner. But despite the low ratings, Fox confirmed that Fringe will return for a 4th season next fall – A full season with 22 episodes. Kudos to Fox for sticking with a show that doesn't pull amazing numbers, but has a devoted fan base.
It's ironic, because Fox is known for cancelling shows WAY before their time – To the point where I'm hesitant to watch a new Fox show, for fear of it getting cancelled just as I get into it. (eg. John Doe, Fast Lane, Drive, The Loop, Undeclared, and a number of others like Terminator:TSCC that were killed off well before their time!)
I decided to give The Chicago Code a chance, and it's just AWESOME! It's in a tough time slot, going up against The Bachelor/DWTS and The Event, but it seems to be holding it's own. If you haven't seen it before, they're replaying the Pilot episode tonight – Check it out!
It's frustrating that Reality TV is killing off quality serialized programs. Last year, we lost Flash Forward, The Whole Truth, The Gates, and The Sarah Connor Chronicles. This year, we lost My Boys, My Generation, and Lone Star. And it isn't looking good for V or No Ordinary Family.
Who wants to watch a bunch of D-listers compete on Celebrity Apprentice, dance on Dancing With The Stars, or try their hand at their own "reality" shows? Who wants to watch a bunch of overweight slobs lose weight, while the viewer gets clubbed over the head with non-stop product placements for 2 hours/wk?
I'll admit that Survivor is still a guilty pleasure of mine, but I usually DVR it and watch it when time permits. The Amazing Race is another one I usually watch, but I skipped this year's All-Star Edition..
Anyway, congrats to the cast of Fringe, and I can't wait to see what Season 4 brings us!