Geneva WorldRadio – A Contemporary Take On The Classic Radio Receiver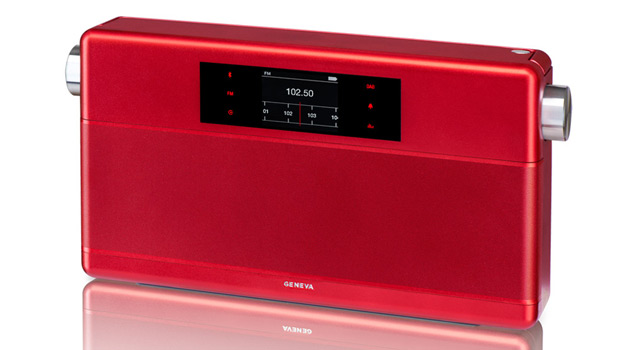 The Geneva WorldRadio is a contemporary take on the classic world receiver: a radio that could receive all available radio stations of their time, using broadcasting technologies such as FM, longwave, and shortwave.
The only problem? Out of the box, the WorldRadio is only capable of receiving digital FM radio (and DAB+ in Europe). If you want to stream Internet radio, you need to connect the WorldRadio using the built-in wireless Bluetooth receiver with an Internet-capable device, such as a smartphone or tablet.
I've demoed units costing half as much that could access the Internet via WiFi and stream Internet radio and Pandora, so I was surprised that a high-end unit that boldly calls itself the "WorldRadio" wouldn't have some of these capabilities built-in.
But that's not the market Geneva is going after with this device. Instead, they're going after style-conscious audiophiles that want a great looking retro-ish portable radio. And in that regard, they absolutely nailed it. This high-performance audio system plays mid and high frequencies with absolute accuracy, and produces warm, rich bass below 80Hz.
It has a digital two-color display with touch controls, digital FM tuner, Bluetooth receiver, and alarm clock. Other audio sources can be connected via the 3.5mm line input. The rechargeable Lithium Polymer battery (which was hard to install because the plug's REALLY tiny) provides more than 5 hours of music playback.
Overall, it's a great portable radio that provides brilliant sound quality, along with stylish good looks that's sure to draw the attention of others. Turn up the music, throw it on your shoulder, and walk around like it's 1985 all over again!
The Geneva WorldRadio retails for $300, and is available in black, red, and silver metallic colors.