Getting My Desperado On At The Old Spice #SmellEm Dude Ranch Retreat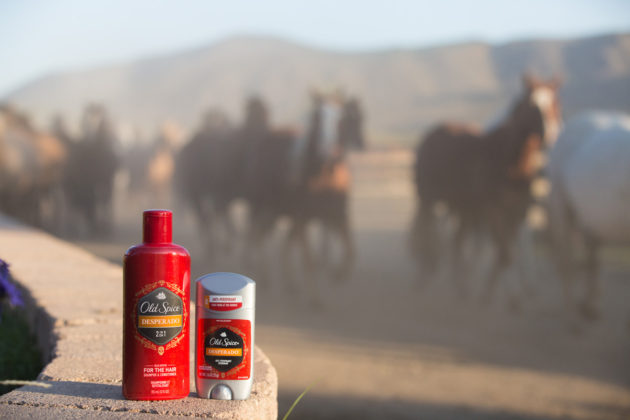 Our friends at Old Spice thought that the best way for us to experience their new Desperado scent would be to fully immerse us in the cowboy lifestyle.. by bringing us to a dude ranch in Colorado!
Pretty crazy right? Especially for a city slicker like myself, since I've never ridden horses, gone trap shooting, thrown hatchets, or done any of the other manly activities that they had in store for us. But life is all about new adventures, so I packed my bags and headed out to the American West.
Our home for the week was the C Lazy U Ranch, an authentic dude ranch located about two hours outside of Denver that has been serving guests since 1919. Pulling up to the ranch, I was blown away by the endless green meadows, blue skies, and the crisp Colorado air. This was going to be a memorable experience!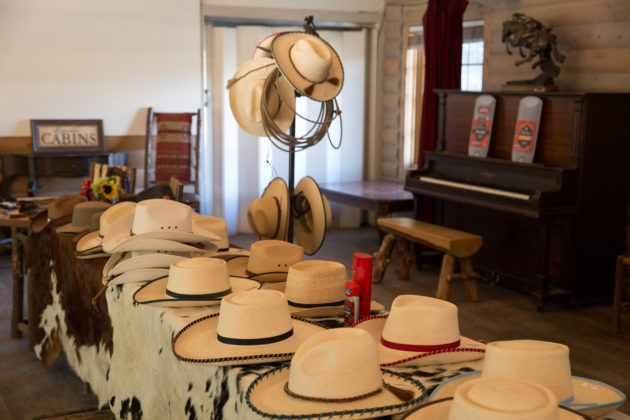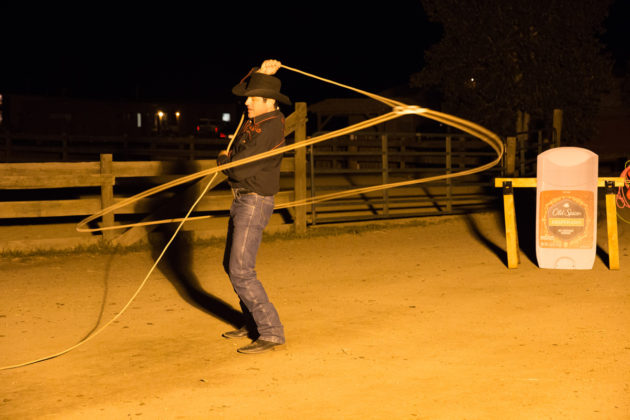 After getting settled in our rooms (and getting some much-needed showers), we met up for the #SmellEm Hat Swap, where each of us got to pick out a cowboy hat of our very own. Once we were properly cowboy'd up, we headed off to dinner, followed by a trick rope performance from the legendary "Desperado Kid", which was incredibly cool. We even got to try roping for ourselves, which is way harder than it looks.
The next morning, I woke up early so I could watch the morning Jingle Run, where the C Lazy U Ranch horse wranglers bring the 200 horses back in from pasture. It was a pretty amazing sight to see, and you can get a taste of it in this video I shot. The sound of 200 majestic horses making their way into the ranch is like nothing you've heard before, it's pretty surreal.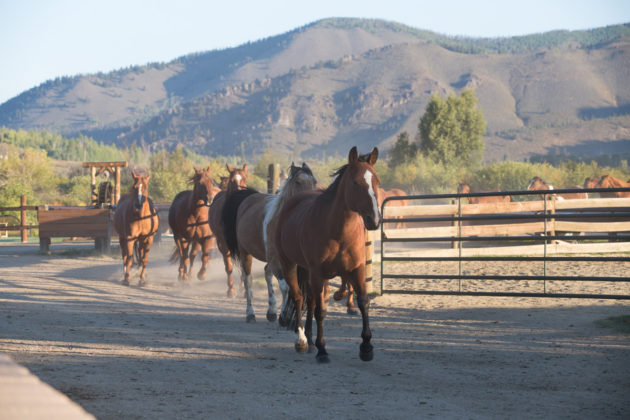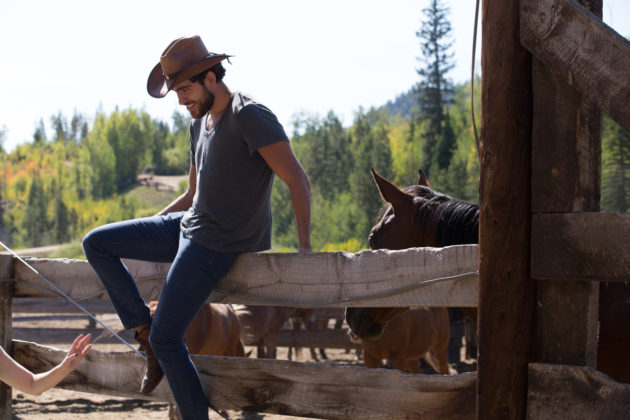 Later that day, we met up at the hay barn for a #SmellEm Behind-the-Scenes session, where we got to learn more about the Old Spice Red Zone Collection, which "transforms men into legends of confidence." Scent plays a significant role in how guys view themselves and how others perceive them, and the new "Smell 'Em Who's Boss" campaign brings this reality to life in an entertaining way.
The Perfect Ending spot you see below features Alberto Cardenas, the face of the Desperado campaign. We got to spend the week with him, and the dude is ridiculously good looking, has an effortless confidence about him, and is a genuinely good guy. He's the absolutely personification of the Desperado lifestyle, and I have a feeling his commercials are going to help sell a LOT of Old Spice.
Fun Facts: 92% of Millennial guys think people treat them better when they smell good. And most guys feel that it would be more embarrassing to be told they smell bad on a date than to be locked out of their house naked. A stink is hard to come back from.
In the afternoon, our group went out for a #SmellEm Desperado Group Horse Ride, which was another first for me. Naturally, Alberto made it look easy, hopping right onto his horse and looking like something out a Western movie. Me, I was clutching onto my reins for dear life, as I got saddled with a crazy horse who was not interested in following the group and wanted to do his own thing instead. Thankfully, I lived to tell, but that's probably the first and last time I'll ever ride a horse..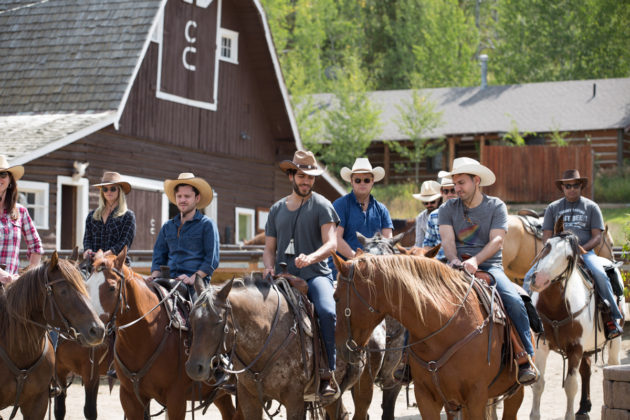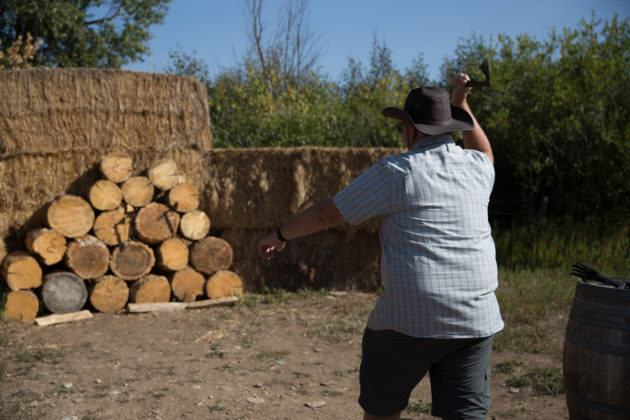 During our time at the ranch, we also went trap shooting (where I was a natural, so apparently all those years of playing Duck Hunt were good for something), hatchet throwing, archery (where I got to harness my inner Katniss Everdeen), and fly fishing. We also took a trip to the Rocky Mountain National Park, which offered some truly incredible sights. If you haven't been out here before, it's like nothing you've ever seen.
Overall, my first foray into the cowboy life was pretty dope, and I can't thank Old Spice enough for bringing us out to their #SmellEm Dude Ranch Retreat. It was pretty exciting to push myself out of my comfort zone and try something completely new.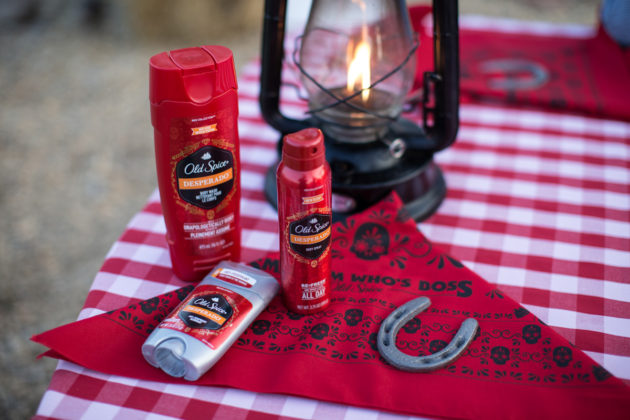 While I don't think I'll be trading in my sneakers for a set of cowboy boots anytime soon, it was really cool to see what ranch life is like, and I highly recommend the experience to anyone looking to shake things up a bit!
Photo credit: Old Spice/@JoesDaily