Give Her Something Decidedly Different This Valentine's Day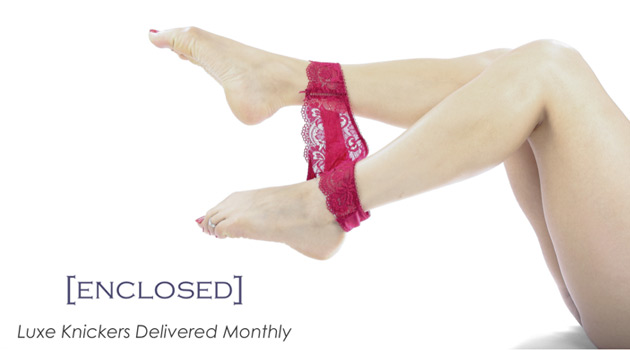 Every man wants to give the woman he loves something special and unique when Valentine's Day rolls around. He wants to go beyond the clichés of chocolate and pink hearts, yet he wants a gift that is safe, something that he knows she will love.
So how does one strike just the right balance of adoration, temptation, fun and elegance? With Enclosed, a high-end panty-of-the-month club that delivers upscale lingerie, packaged in real flower petals and delivered in a hard-sided keepsake box. It's a gift that she's sure to adore!
Gift options include a month, a season or a year of utterly unforgettable luxe panties, with prices ranging from $50-$500. While every month of Enclosed features a different lavish style of panties, their Valentine's panties are curated to perfectly suit Cupid's day of love. You select the style of panties (bikinis, boyshorts, tangas, thongs, g-strings or their ultra-racy, not-for-the-tame "specialty" panties) and her size, and they will take care of the rest.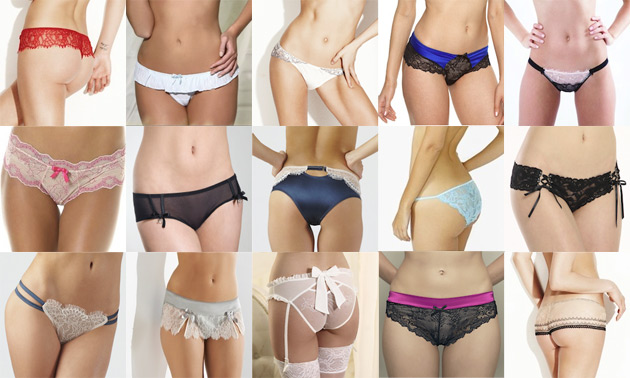 Once you place your order (click here to learn how Enclosed works), you can sit back, relax, and wait for her special package to arrive. You can have it sent directly to her on a specified date, or have Enclosed send the box directly to you, so you can present the gift to her in person. Either way, she'll be delighted, and you're sure to score some major brownie points!
Last month, I had Enclosed send a pair of upscale panties to me for Christmas, and my girl was absolutely blown away – Both with the beautiful presentation and the actual panties. She told me that she could never splurge on such an extravagant purchase herself, which made the gift all that much better.
Now I'll admit, I was a bit nervous since I didn't know what kind of panties Enclosed would be sending me, but their team of experts were spot on with their choice. And if for any reason you're not happy with their selection, they have a no questions asked return policy!
So head on over to www.theenclosed.com, and get her the gift that gives above and beyond Valentine's Day!