Grooming For Men: Everything You Shouldn't Forget!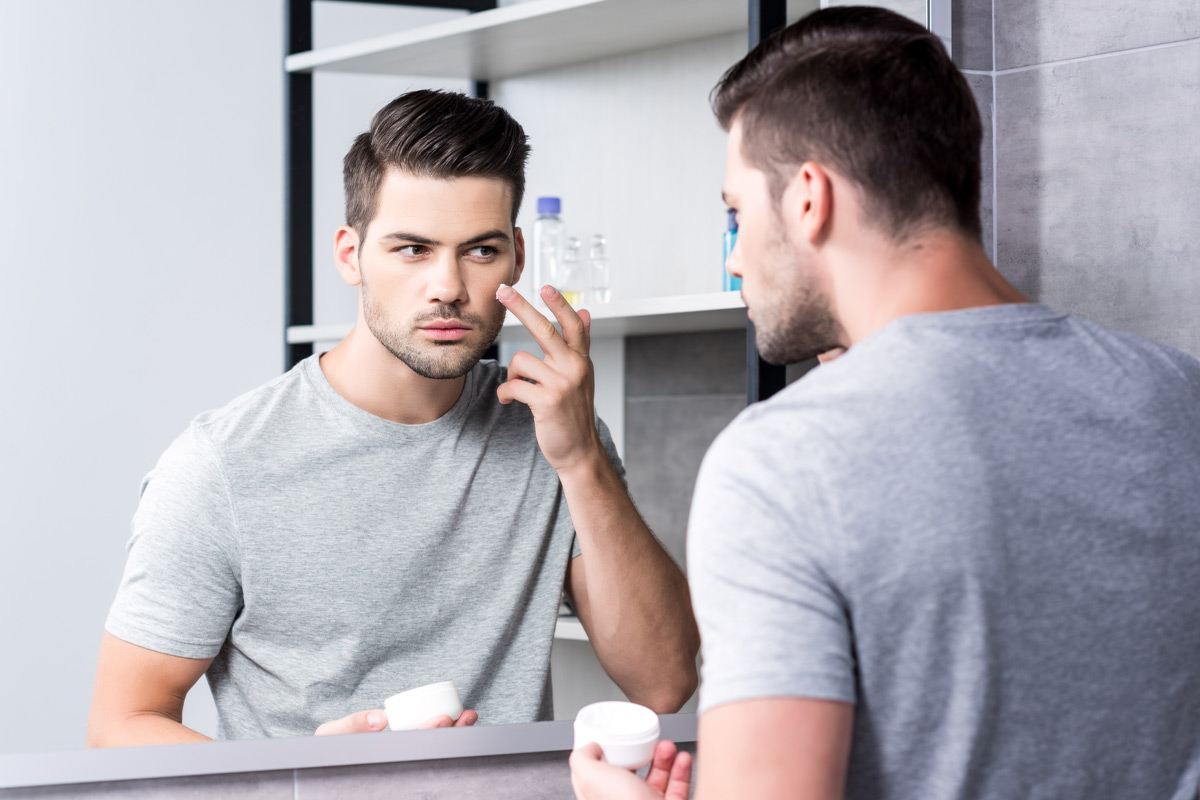 While there are so many articles and videos out there on the Internet geared towards women, us men need a little attention too! Sharpening your style to feel good, look good and give off the confidence you want to exude is important. The problem? You might not have a clue how to get started! But not to worry, we're here to help.
Men know how to groom: they know how to shower, brush their teeth and (mostly) shave. The thing is, there are other elements of the grooming process that really shouldn't be forgotten. If you get veneers for your teeth, your dentist will teach you how to look after them so that they last you for a good many years. If you get hair plugs, your surgeon will explain to you how to keep them looking good and lasting for longer.
The point is that there is always someone who can teach you how to groom certain areas of the body so that you're comfortable. With that in mind, we have several different tips for grooming that you shouldn't forget about. Your confidence and your hygiene really do matter, so let's check them out!
Manicure: It Has "Man" For A Reason!
Men, you have to cut your nails. You have to clean under your nails with a nail brush and you need to keep them short to keep them professional and clean. You can choose to go to a salon and get a manicure, but you can also use clippers or a file to keep them shortened. Contrary to popular belief, a nail file is a good option for men as they need to be cut down when they're hard not when they're soft. Scissors are the better choice, and you want to use these after a shower. You can get precisely cut nails when you use scissors on softened nails. 
Powder – It's For The Crotch
Guys, we don't mean to be crude here but you can look as sharp as you want and still feel gross. Let's not beat around the bush (pun not intended) here, but your crotch needs a little powder to be comfortable. It's normal to sweat, and when you have your parts nestled in suit pants, sweat you will. So, embrace powder and keep a bottle with you at all times. You can stay dry, avoid sitting in a puddle of sweat. Avoid any powder that has talc or menthol and try not to use powders that will turn into a paste once it meets liquid. 
Turn Down The Temperature
You may have seen the women in your life embracing a good skincare routine, and you should be doing the same thing. You need to keep your skin clean and clear and it's especially important if you are shaving regularly. You need to avoid irritation, and cold showers are going to do wonders for your skin. Of course, a warm shower to wash, but before you step out turn the temperature gradually down and let the cold water blast your face. 
Step Away From the Shampoo
Did you know that shampooing your hair everyday is going to dry it out? By using shampoo daily, you are stripping the scalp of its natural oils and you will cause your hair to look dull and lifeless. You may not be sporting a huge mane of gorgeous hair, but that doesn't mean that you cannot look good! Aim for washing your hair every other day instead, and you'll feel healthier.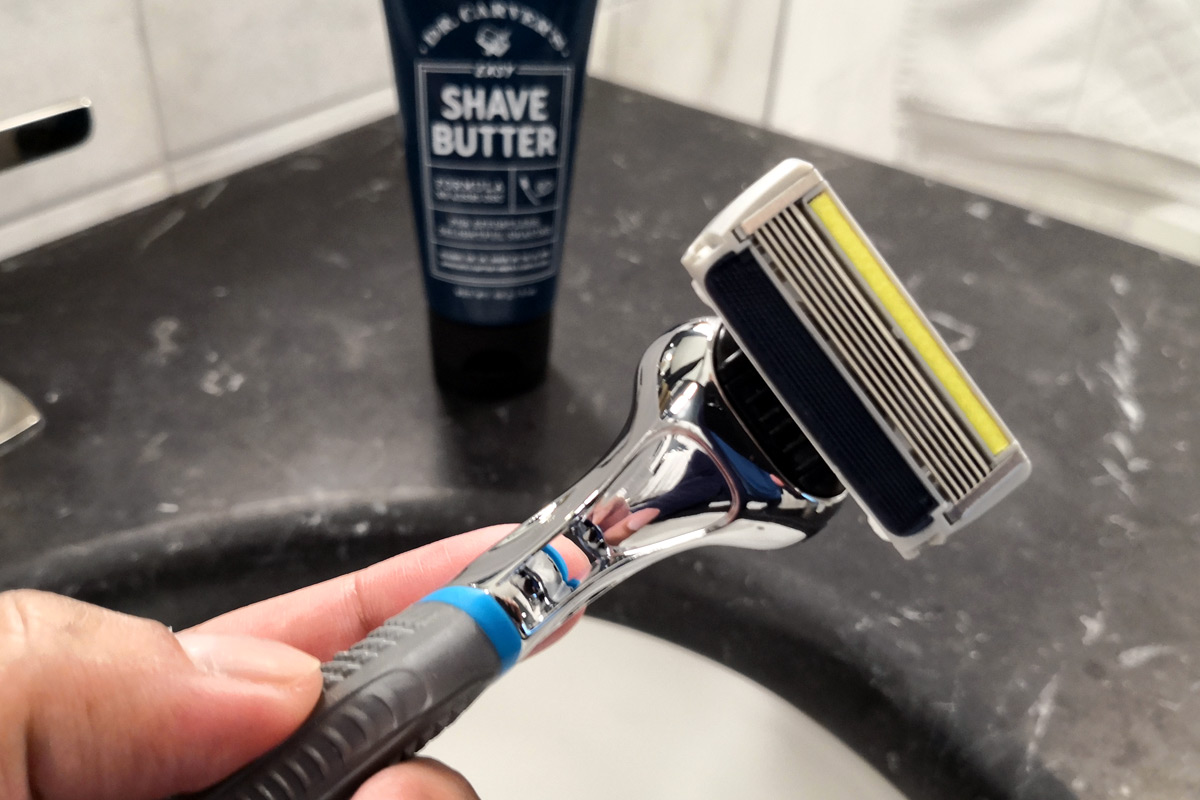 Treat Yourself To A Barber Shave
Wherever you go and get your haircut, treat yourself to a close, wet shave at the barber. Not only do you get that cut-throat shave (not Sweeney's type), but you get a full exfoliation and hot towels, too. They will also shave the back of your neck and make sure that your hair is evened up all around. You deserve to be pampered, and there's something wonderful about having someone else give you that precision shave.
Treat Your Beard
On the subject of shaving, you need to treat your beard as well as you do the hair on the top of your head. Using the right beard oils and conditioners will prevent that dreaded itchy beard feeling. 
Stop Using Shaving Cream
You may find that the chemicals in shaving cream are awful for making you feel sensitive. Instead of using a shaving cream in a can, use cooking oil or conditioner instead. Gently massage it in circular motions and shave your beard as you usually would. It's an excellent way to get rid of the sore skin that comes with shaving, too.
 Try This Toothpaste Hack!
If you want to keep your teeth healthy and white and you've run out of toothpaste, then you need this hack. Mix a little water with ½ teaspoon of baking soda. It'll clean your mouth, whiten your teeth and work just as well as a regular toothpaste.  It's not a minty way of cleaning your teeth, but it does the job and if you leave it on your teeth for a few minutes, you'll notice the stains lifting off easily, too.
Pay Attention To Your Eyebrows
Your eyebrows need just as much grooming as anywhere else in the body that grows hair. If you don't feel comfortable with going to a salon for this, you can use hair gel to tame your wiry brows and a small brush to slick them down. Eyebrows can be obvious when they're not groomed properly, and you want to make a good impression. Getting your eyebrows cut back is a good idea, especially if you are going to be in the workplace and in front of other people. 
There is nothing "feminine" about grooming, but there is a stigma behind men who feel that skincare is going to make them more effeminate. Grooming is a must, and not just for the benefit of other people, but for the way that you feel about yourself. Start grooming and feel great while you do it!