How To Find The Most Durable, Flexible, and Stylish Wallets For Yourself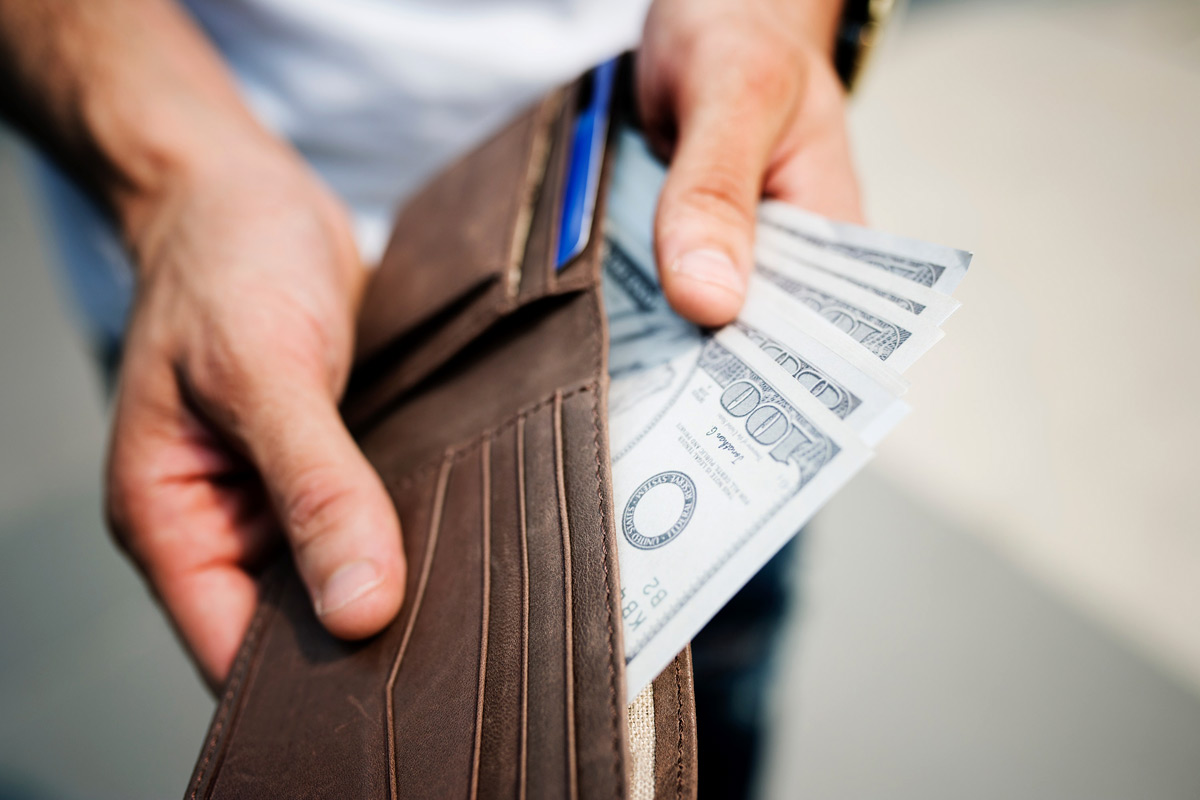 Wallets are a key piece to men's style and fashion. There are many types to consider, but not all designs are what everyone is looking for. Here are some ideas to keep in mind when you are looking out for a wallet that combines both style and durability for your needs.
Style
Style is something that is relative to the person buying the products. If you are someone that is minimalistic, your style will vary considerably from someone that is more flamboyant or flashy with their style. This is not to say that either style in terms of color and design is wrong, but that it only matters to you ultimately as to what suits your preferences. 
Of course, there are always going to be certain styles that are timeless or trending, and to keep up with such styles, you want to tune into what is up to date with fashion industries. As you get older, you will want to consider leather options more so than you would as a youth that may have a plastic wallet. These will give you a more refined look and are great for any time and occasion.
Quality
You want to always consider the quality of the wallet. Especially as people don't buy wallets often, so the one picked will likely be used for several years. Most often, as recognized on bullsheathleather.com/buy-authentic-leather-wallets, the material is one of the most important aspects of the quality, with leather being the most prominent. However, that is not the only thing to look out for either. How the wallet is made, from the stitching and the different compartments will translate to the quality and how long the wallet lasts. 
When you are looking for the quality of the wallet, you won't always know what you are looking for if you are not familiar with how things are made. Instead, you need to be a smart consumer and look at the company or the brand you are purchasing. Consider if they are a reliable company that is known for quality products. If it looks and feels cheaply made, and it isn't from a reliable brand, chances are it won't last very long.
Functional Design
The design of a wallet is not merely aesthetic, but it serves a purpose. One of the most important aspects of buying any wallet is to consider how it is designed. There are different things you want to look out for, such as how many compartments it has, how much it is meant to carry, and how bulky it may get. These will depend on how much you typically carry yourself, from the money and cards you prioritize. 
If you travel light, you can think about something like a money clip that only holds a couple of your most important cards like your license and credit card and your money. If you tend to carry more cards and have a lot more money that can fit on a clip, you might want a wallet that is heftier. Consider the function and purpose, and that will go a long way in choosing your wallet.
Different Wallets for Different Situations
One thing you should consider is the idea of having multiple wallets. There will be times where you only need to get by with some basic essentials and can use a money clip as discussed. But other times, you might need something that carries a lot more. If you are traveling, you should consider a passport wallet, something that you can put in your coat pocket or luggage and baggage. This isn't to say that you will be using this on a day-to-day basis, but the circumstances and different situations will require you to consider other wallets that fit your needs.
Price
The price of a wallet can be an indicator of quality. Price, no matter the product, is a variable that reflects a number of things. The sale price of a wallet will reflect the material and cost to make it. If the manufacturer uses premium leather and the way it is made takes a lot of care and time, it will be more expensive than something that might not have the same quality materials, with stitching that is not at the same level. Although you shouldn't get in the habit of always buying the most expensive items to fall into the mindset that it is the best way to determine quality, there is some truth in the statement that you get what you pay for.
A wallet is one accessory that you will use daily and should be prioritized when you are getting one. It will often hold money and cards that you need to keep safe and secure. At the same time, style doesn't have to oppose functionality and can work with it to keep your pockets organized.