How To Get In Shape This New Year, Even If You're Stuck In Quarantine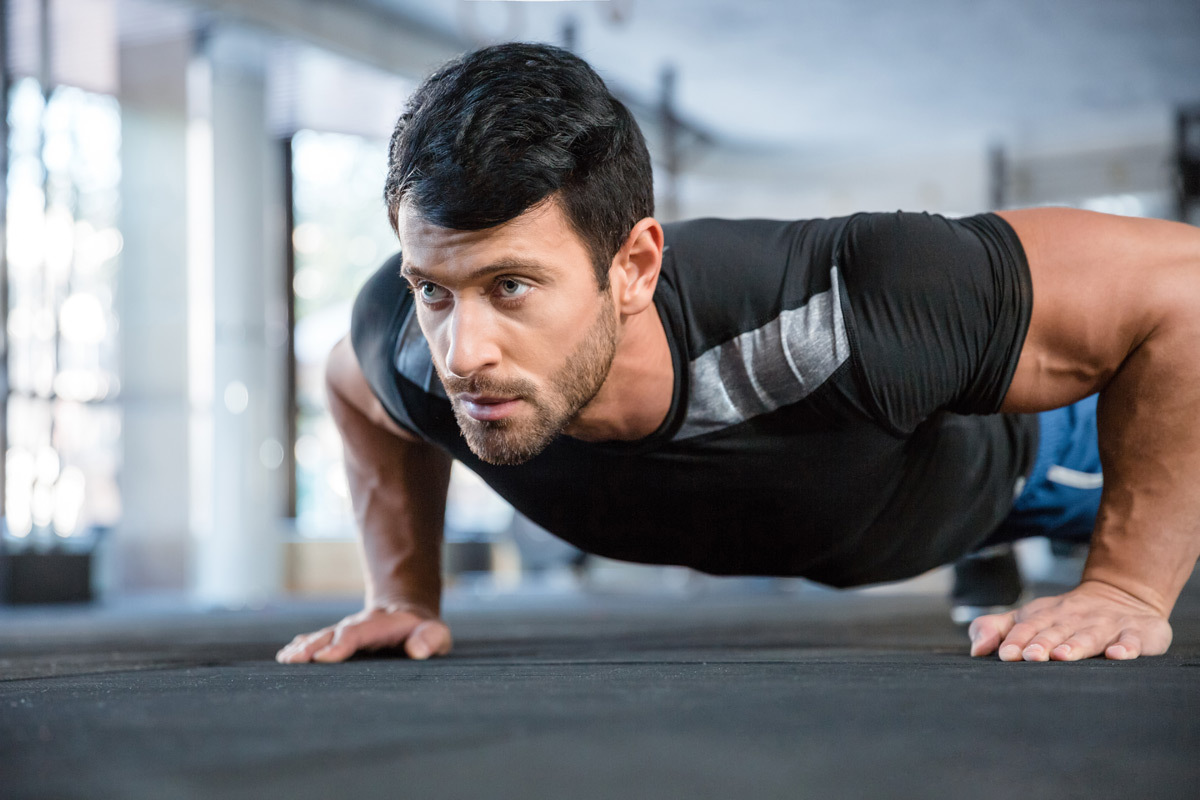 Every year, countless people make New Year's resolutions vowing that this will be the year that they finally lose weight. It's the reason why gyms are usually packed in January, with loads of people signing up so they can "take control of their life" this year. But here's the thing, people come to the gym with unrealistic expectations, and when the weight doesn't drop off instantly, they tend to get discouraged and quit.
Now for many years, I was in the same boat. Over the past 10 years, I had put on roughly 30lbs, and I just kept making excuses, vowing to turn things around "next year". Sound familiar? But I finally did something about it in the summer of 2019, hitting the gym 3-4 times a week and eating better. Over the next 6 months, I dropped nearly 20 pounds, put on a bunch of muscle, and saw a huge transformation in my appearance.
And then the pandemic happened, shutting down my gym indefinitely, and throwing me into a tailspin. And I'll admit, I reverted to my old ways. Instead of trying to adapt and do exercises at home, I started binging Netflix while eating a pint of ice cream. Hey, we're all quarantined, it's not like I'm going to see anyone, let alone go on a date, right?
But we're finally in 2021, the vaccine is right around the corner, and it's time to get back into gear, because life is about to get back to normal.. or some version of normal at least. And you don't want to rejoin the world looking like a slob. So I'm here with some tips to help you turn things around and get back into fighting weight!
1. Eating In Moderation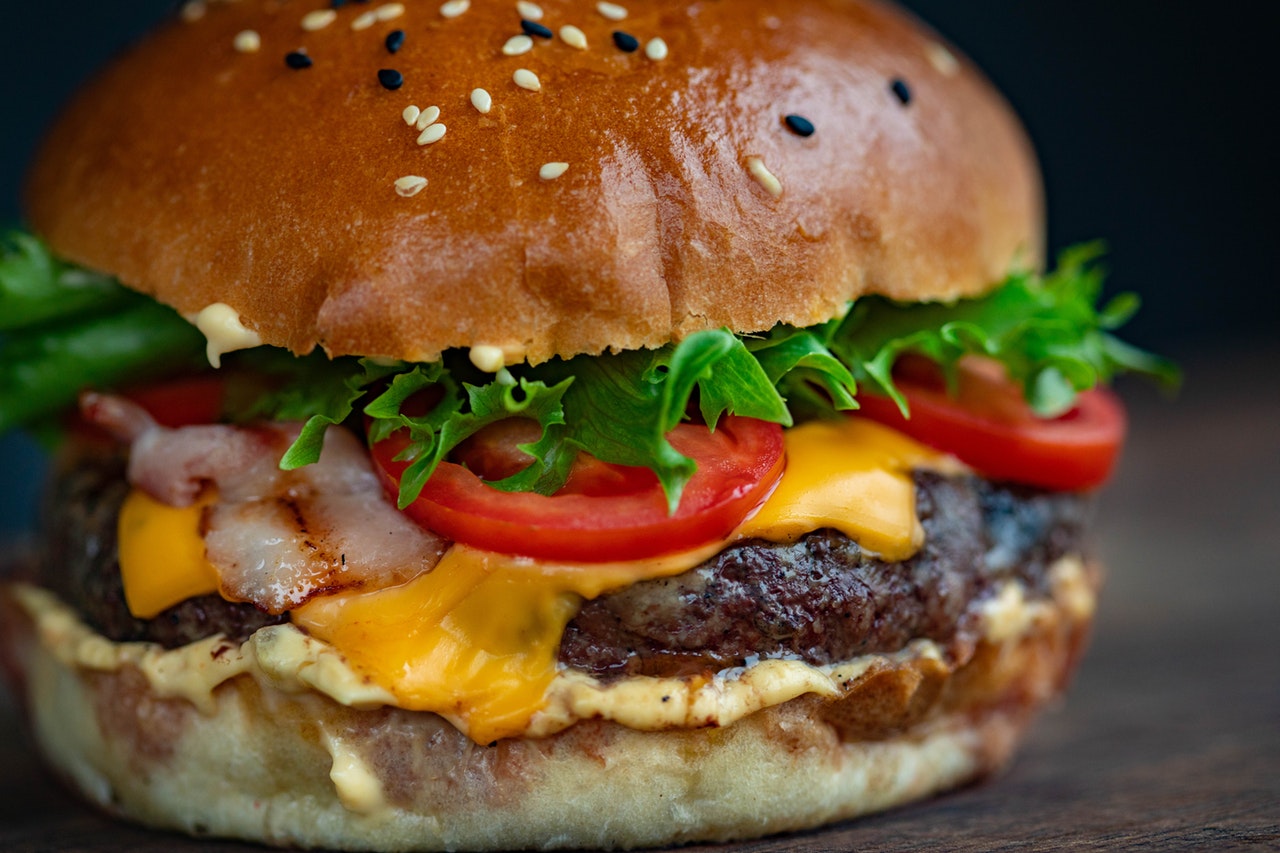 When most people start a diet, they immediate cut out all of the fattening food they normally eat, trading cheesesteaks for kale salads. And while that makes perfect sense, you're going to be miserable if you approach things like this. Instead, make small tweaks to your diet, so that it's not such a shock to your system.
For example, instead of a greasy burger, swap it out for a healthier turkey burger. If you drink a lot of soda, try just having one can a day with dinner and having water the rest of the time. If you want a snack during the day, try string cheese or cashew nuts instead of Twinkies. And for dessert, skip the ice cream and eat something better. And if you still have those cravings, give yourself one cheat day a week where you can indulge, but then get back on track.
The key here is to not go cold turkey, but to make gradual changes. Because you're more apt to stick with your diet then, and you can continue to refine your meal plan as time passes and you start to see the fruits of your labor. If you step on the scale and see that you've dropped 8-10 pounds, you'll feel good about yourself and will want to take things to the next level.
2. Fueling Your Workout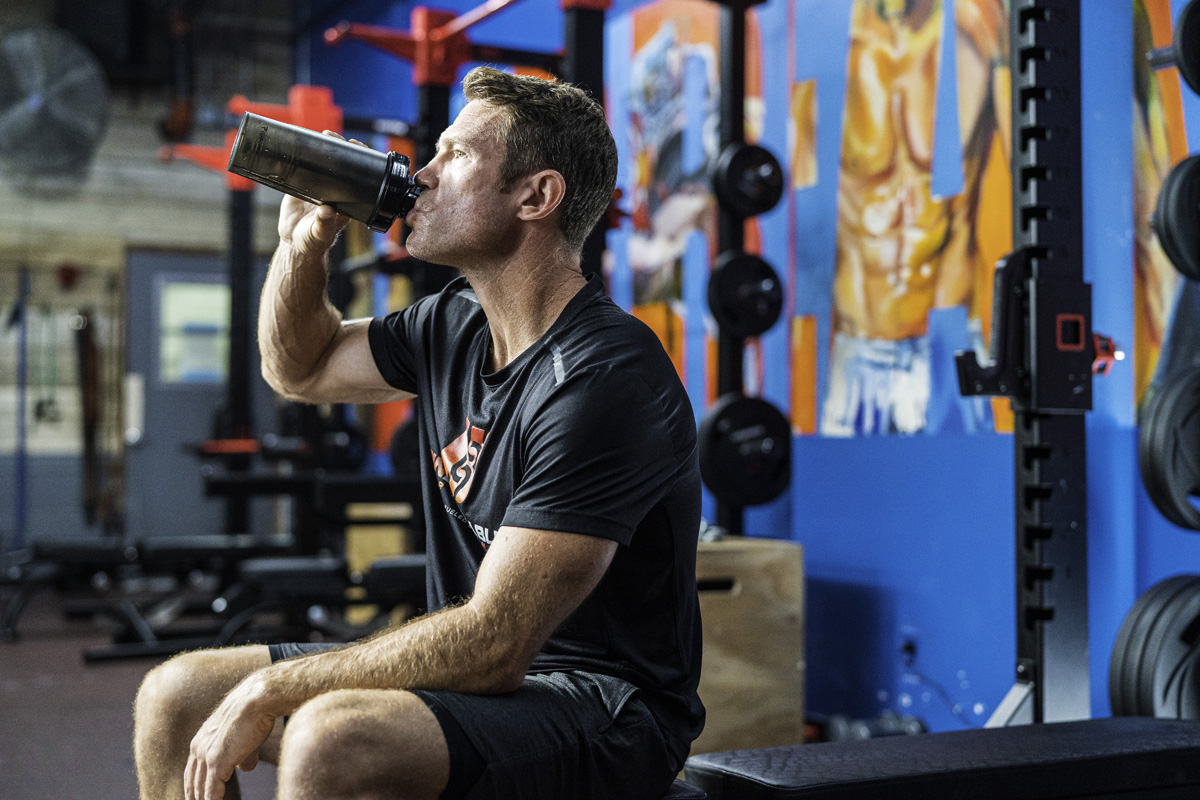 Back in my 20's when I first started working out, I didn't know anything about supplements. I would just walk into the gym, crank out my workout, and then go home. While I was getting stronger, I wasn't seeing huge changes in my body physically. Eventually, someone turned me onto supplements, and I delved into the science to better understand it.
Essentially, I wasn't consuming enough protein to repair and rebuild my broken down muscles. So after doing some research, I found a protein shake that came highly recommended on the fitness group I was on, and I started taking protein shakes after my workout. The results were pretty remarkable, let me tell you.
Since then, the supplement world has taken off, and there are now more options than ever. My suggestion? Jay Glazer's Unbreakable Performance from GNC. This line of clean supplements helps people work harder, recover smarter—and do it all over again. I've tried the Pre-Workout (great when you need a little pick-me-up in the morning), Whey Isolate (packed with 25g of ultra-pure protein), and Energized Amino, and they're all amazing.
3. Working Out At Home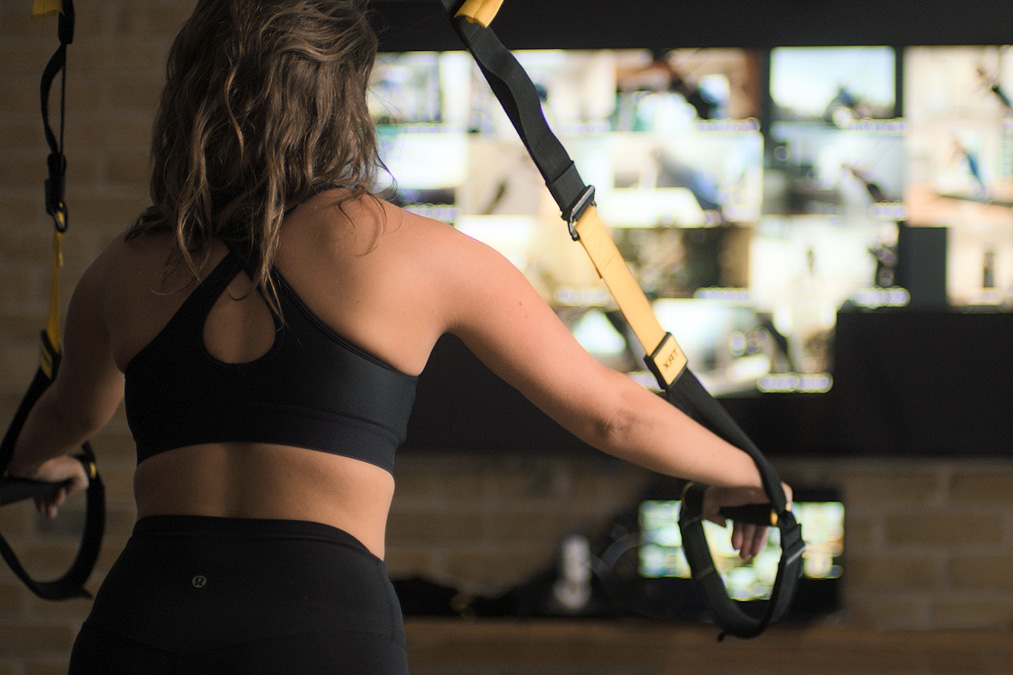 Due to the pandemic, many gyms around the country are closed, leaving you with few options if you want to lose weight. Sure, over the summer people were out there running and biking in record numbers, but it's January now and the weather barely breaks into the 30's here my neck of the woods. There's absolutely no way I'm braving the cold to go for a run!
But what if I told you that there was a way to get a full-body workout from the convenience of your home, and that it wouldn't clutter up your home like other home gym equipment? Body weight exercises are very effective, and in a crunch you can do things like push-ups, squats, lunges, and burpees to get in shape.
Of course, those will only get you so far. If you really want to take things to the next level, you should invest in TRX, an innovative suspension training system that delivers a comprehensive workout using your body weight and two nylon straps. Sounds easy, but it's anything but. The first time I tried it, I was sweating like crazy, as it really rocked me to my core. Best of all, it can be set up virtually anywhere, with door anchors the most convenient option.
4. Staying Hydrated
Staying hydrated seems like a no-brainer, but I can't tell you how many times I've worked out without properly hydrating in between sets, only to have a charley horse in my calf stop me dead in my tracks. The last time it happened, it was so freaking painful that I had to literally limp out of the gym, and it took me a few days to fully recover. Ouch!
It's the same reason why you see some guys at the gym carrying around massive jugs of water with them, because they've probably experienced this before and don't want a repeat of that. But you don't have to worry about that if you're taking Electrolit – the preferred, premium hydration beverage made from pharmaceutical quality grade ingredients.
While I won't even try to explain the science behind it, what I can tell you is that it replenishes the body after physical activity, exposure to intense heat/sun, or even after a night of partying. It's formulated with magnesium, potassium, calcium, sodium glucose, and sodium lactate plus six ions for electrolyte absorption, aiding in recovery of the hydro electrolytic imbalance, fulfilling metabolic and hydration needs. And it tastes great to boot!
5. Keeping Your Stinky Feet At Bay
It's normal to sweat – especially during a workout. But while sweat can easily evaporate from other parts of the body, with feet it can get trapped between our toes, and in our socks and shoes. So you need to treat the problem at the source, before your home starts to smell like a gym locker room, and your wife/girlfriend throws a fit.
Not to worry, as Arm & Hammer Foot Care has got us covered with a complete line of foot care products that comforts AND controls odor with their Fresh Guard Technology. Their Invisible Foot Powder Spray goes on clear, keeps your feet feeling fresh all day long, absorbs moisture & sweat, and best of all, it doesn't leave any white mess behind on your shoes or feet. They've got a similar product for your body as well.
And if your shoes are already past the point of no return, try Arm & Hammer's Odor Defense Shoe Refresher Spray, which eliminates shoe and sneaker odor on contact, and refreshes and rejuvenates feet while extending the life of your shoes. And best of all, it's safe for all types of footwear. You can find all of these products at Walmart, and they're not expensive at all.
Good luck guys, stay strong, and lets make 2021 your best year yet!