How To Stay Comfortable When Traveling For Business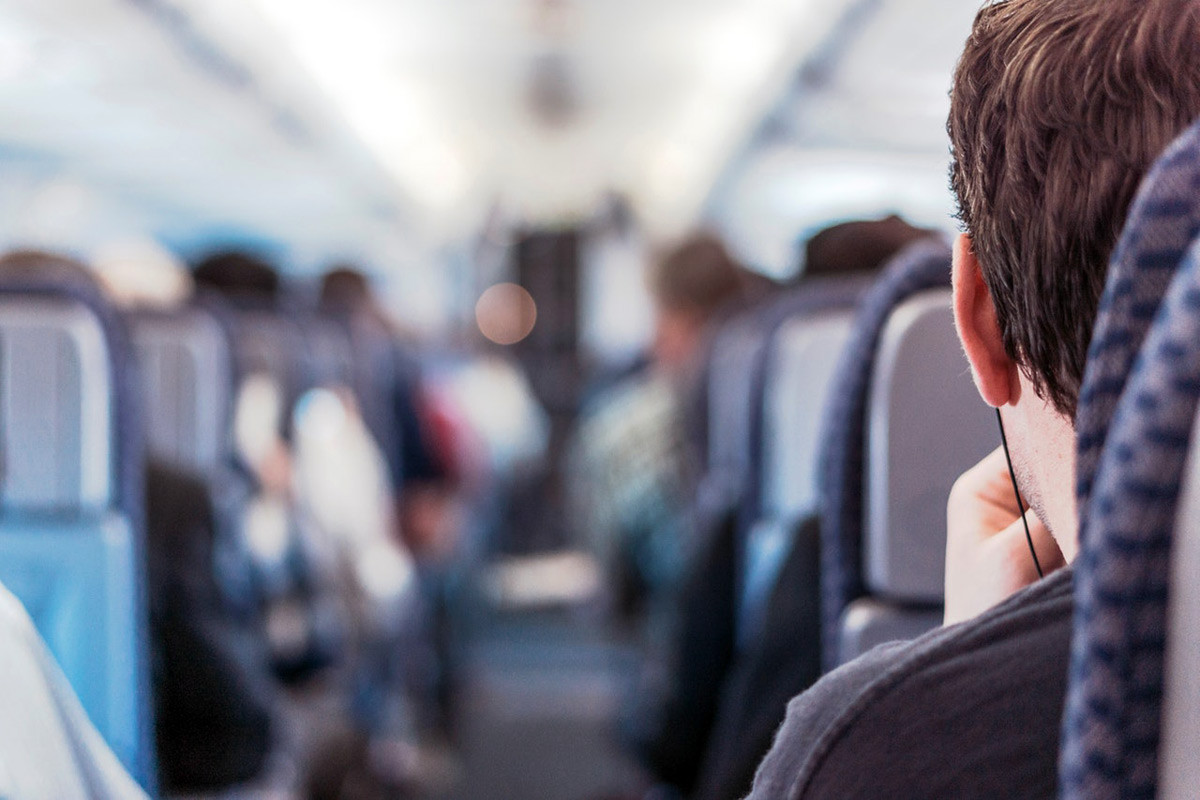 Traveling, especially when it's by air, is certainly not the most comfortable or enjoyable thing in the world to most of us. The throngs of people, the mad rush for overhead space, the crying babies.. Sometimes, it seems like it'd just be easier to drive there.
However, there are ways to make it slightly more enjoyable and comfortable when you have to endure a long plane ride, like loading your iPad with movies or dressing comfortable so you can relax. But the latter isn't often easy to do when you are traveling for business, as you may have to dress a certain way, especially if you're traveling with other business partners, or if you're meeting the client right when you get off the flight.
Check out some of our top tips on how to stay comfortable when you're traveling for business:
Dress Light
As mentioned above, many of us have been able to find ways that we can hack the system and dress a bit more comfortable when we know that we have a long trip ahead of us. But business travel may require some different rules in terms of what you can wear. For example, wearing gym clothes or pajamas isn't going to fly if you're heading to a business meeting straight after, but it's fine for a normal flight.
However, this doesn't mean that we can't be comfortable. You can dress light for a flight, such as wearing smart, but casual trousers that are slightly more loose fitting or more breathable on the skin. The same goes for things like shoes and maybe even wearing a t-shirt or something under a shirt that you can take off during the flight and then put your shirt back on over when you're about to leave just so that you can be more comfortable for the duration of the flight.
Bring A Change Of Clothes
If the circumstances allow for it, bring a change of clothes with you. When you pack your business travel wear, make sure that you have it pressed and bagged to avoid any wrinkles and mess on the way. A spare change of clothing for a business meeting or a presentation should put you at your best every single time! This is an especially good idea if you're going on an overnight flight, or even just a longer flight, and you don't want to be sitting in the same clothes for hours. You can bring a change of clothes that you can change back into when you're leaving that perhaps don't take up so much weight in your carry-on luggage such as Great fitting casual men's pants and shirts that are also smart and will help you look the part once you're off the flight and ready for your business meetings.
Bring A Freshen Up Kit
We all know that airplanes are full of germs and are typically not the most sanitary places in the world, so bringing things, depending on the amount of time that you're going to be flying, such as a small deodorant, shaving kit and even things like some face wipes just to make you feel a bit more fresh when you land will make a bit more of a difference especially if you're going to be on an overnight flight.
Safe travels!