I Never Wanted A Scooter.. Until I Saw The Gogoro Smartscooter!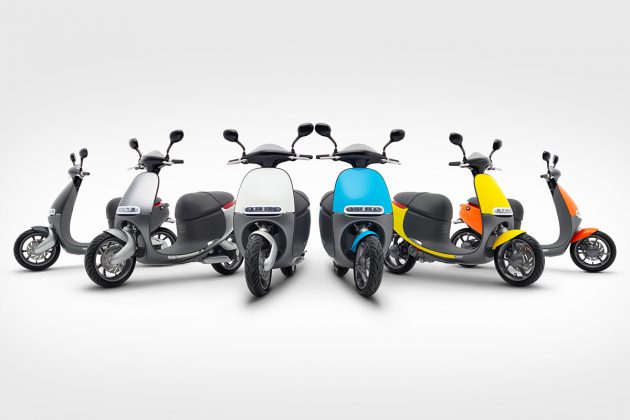 Scooters are a popular form of transportation in much of the world, particularly in Asia and southern Europe. But here in the US, you'll rarely see someone riding one. Well, that might be changing in the near future, if a company called Gogoro has anything to say about it.
Back in January, the Gogoro Smartscooter made it's world debut at CES, where it was met with open arms. The Verve named it "Best in Show", and the high-performance, zero emissions, two-wheeled electric vehicle was hailed by all for its ambitious, potentially revolutionary vision for fast battery swaps and independence from the dreaded long recharge times.
"With the world's megacities at a tipping point in population density, pollution fallout and rapid expansion, it is essential that we reimagine the energy infrastructure and create a renewed mindset for change in tomorrow's urban generation," said Horace Luke, co-founder and CEO, Gogoro. "The Smartscooter and Gogoro Energy Network will capture the hearts of the next generation and become a catalyst for more efficient, cleaner, and smarter energy choices in our cities."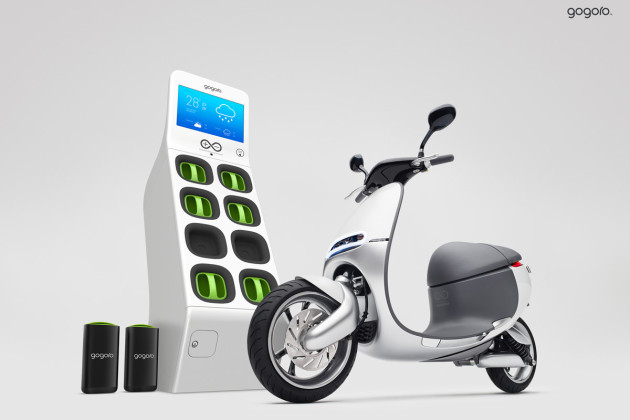 From the drivetrain to the dashboard, the Smartscooter utilizes the precision, processes and materials used for supercars to offer top-level performance that is both user-friendly and accessible to the mass market. In order to deliver unprecedented power, agility, acceleration and handling, Gogoro reimagined the entire ride experience and then created a unique powertrain, chassis, suspension and electronics to deliver the best efficiency, handling, acceleration and riding range possible.
The Gogoro G1 Motor – Power-packed and ultra-compact, the G1 Motor redefines what's possible in electric motor design. Every component is precision-engineered to ensure the entire system works smarter, stays cooler and goes further in the most efficient way possible.
Aeroframe – Ultra lightweight and incredibly strong, Gogoro's Aeroframe monocoque chassis is stamped out of racing grade aluminum that makes it stiffer, stronger, lighter and more responsive.
Race Suspension – The Smartscooter delivers an amazingly smooth and responsive ride even in dynamic conditions at speed. This performance stability comes from Gogoro's high-performance suspension that is inspired by jet-fighter landing gear in the front and multi-link suspension in the back.
Balance and Agility – Designed with the rider in mind, the Smartscooter reaches perfect 50/50 balance when the rider sits and becomes an integrated extension of the Smartscooter. This amazing balance and agility enable greater stability, a tight 48.5° lean angle and ultimately a more enjoyable riding experience.
Smartscooter riders are told to expect a 60-mile range, which should be more than enough for most urban travelers. If not, simply pull up to a battery-swapping station (Gogoro will be installing GoStations in cities where they operate), and swap out your spent battery with a charged one in six seconds.
Yes, the whole thing sounds very Tesla-esque, and it should be interesting to see how their pilot program in Taipei plays out. If all goes well, we might just see people riding around in Smartscooters in the near future.
Visit www.gogoro.com to learn more about the Gogoro Smartscooter.