Vintage Electric's CRUZ Has 30 Mile Range, Goes 36 MPH, Recharges In 2 Hours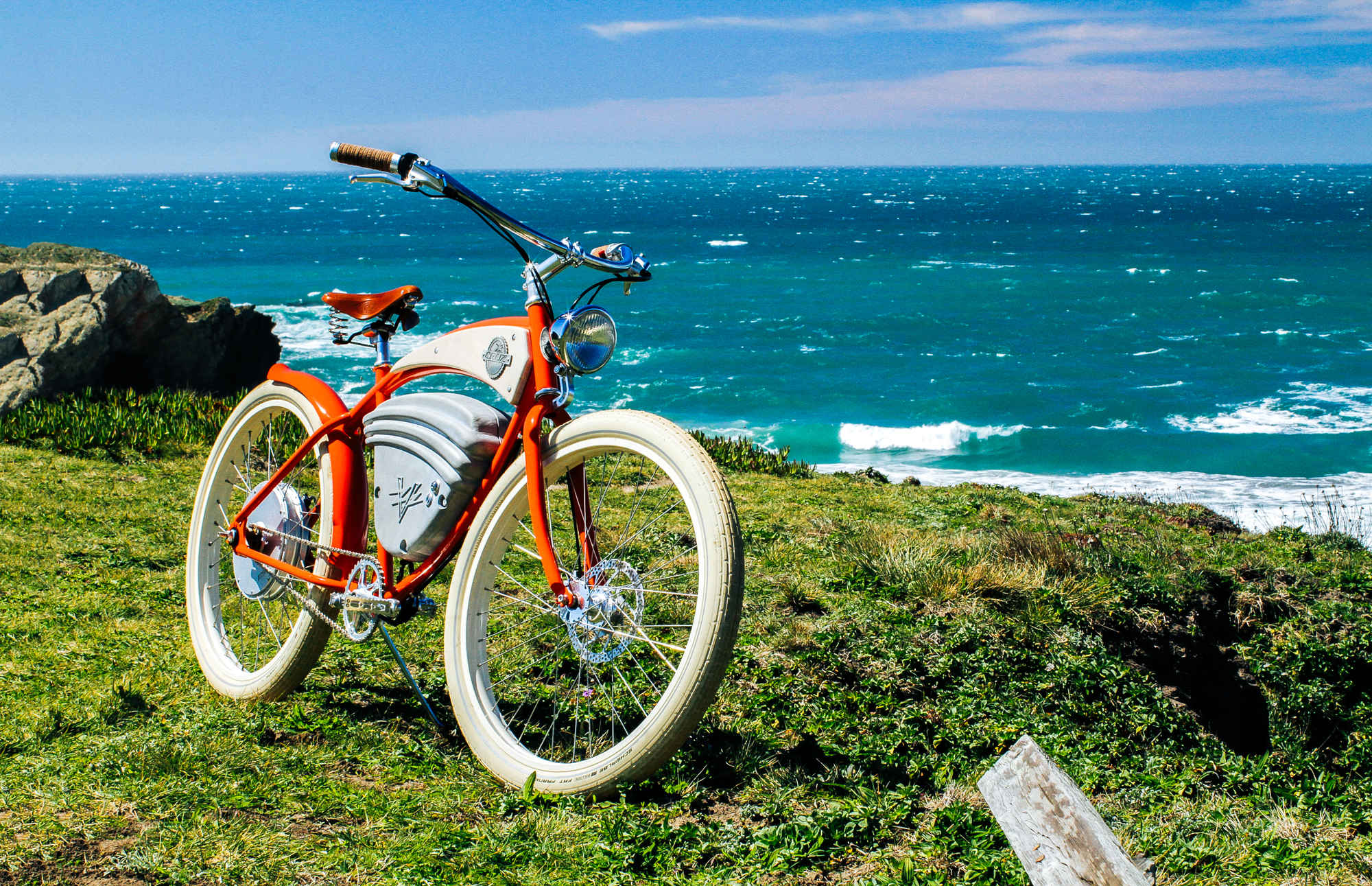 Vintage Electric Bikes wheeled onto the electric bike scene in August of 2013 with the debut of their flagship model, the E-Tracker. The bike gained widespread attention as the "E-Flyer", a bespoke E-Tracker created by Vintage Electric for car manufacturer Icon 4×4. Now they're back with their second model, the CRUZ.
Vintage Electric's CRUZ is a classic California cruiser with design elements reminiscent of the American Art Deco movement. The E-Tracker drew its inspiration from the outlawed board-track motorcycles of the early 1900s, and the CRUZ also evokes a bygone era.
Offering the same best-in-class performance as the E-Tracker, the CRUZ leads the industry with a top speed of 36 mph in race mode. Regenerative breaking, coupled with Shimano Alfine hydraulic disk brakes, provides riders with stop-on-a-dime control. The CRUZ's top-caliber components include a sandcast aluminum battery box, powerful LED lighting, Phil-Wood front hub, and a Brooks England Ltd leather saddle and grips.
A powerful 52-volt battery gives the CRUZ a 30 mile range and requires minimal charge time, taking just two hours to fully recharge. The stained alder wood frame inlay and cast pewter name badge sings the final note for this model's signature look, which starts at $4,995.
The CRUZ is a limited edition bike, with only fifty bikes being produced. They're being sold on a first-come, first-serve basis, so if you want one, you'd better hurry up before you miss out!