Is A BMW The Best Kind Of Track Car?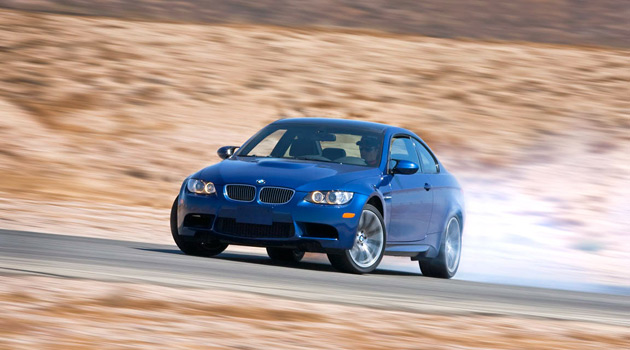 BMW long billed itself as the ultimate driving machine. The company produces sporty, high performance cars capable of top speed and supreme handling. These are exactly the qualities you want in a car you can take to the track.
What Makes A Good Track Car
The British television show Top Gear was created to discuss and measure the performance of autos from all over the world. Host Jeremy Clarkson is famously critical of BMWs body style, but speaks of the brand with appreciation of its history. Clarkson is welcome to split hairs over design, but he knows what makes a car good for the track.
You need a car that can perform, with high RPMs and a transmission that is tight and responsive. Breaks also go a long way, as do tires. On the track, you're hitting top speeds and taking corners aggressively. For an extended period of time, that's enough to kill anyone's tires.
BMWs have long been considered great cars for the track because they are easily modded. Older models, still replete with all the original BMW parts, reek of that classic feel of power and sound from the 70s and 80s. Some of the bodies are timeless, others more modern and sleek. In addition to looking nice, the cars themselves remain powerful driving machines.
BMW's Racing History
BMW racing was around prior to World War II, where the German made motorcycles were taking championships on the Isle of Man in 1939. Its touring class of cars have been taking home trophies since the 1950's, claiming the French and Italian Touring Cups.
BMW has diversified, putting its engines and engineering to work on formula one cars. In 2008, BMW's formula 1 team won the Canadian Grand Prix, a point of pride on a history that extends 40 years deep.
Aftermarket Parts
The ability to mod a BMW is what makes it an attractive edition to the garage of any racing enthusiast. BMW parts from companies like eEuroParts allow you to swap out almost anything, modifying as you go. Change your car's head and tail lights, or swap out the bumper and improve the exhaust intake. The Blaupunkt sound system (one of many standard BMW parts and accessories) is changeable for whatever system you prefer.
The question is what to spend one's money on. You'll see a boost of power if you tune your car and install a good exhaust intake system. Engine modding can get expensive, and you may not see enough boost in power to make it worth the cash.
Suspension modifications and top of the line BMW parts allow this car to hug the road and make tighter corners at a faster pace. The right suspension mods can often make a huge difference in lap times, as you customize your car's body height for optimal speed.
The M Series
The first BMW M1 appeared in 1978. Since then, BMW has redone the M series over 100 different times. The company has produced 300,000 M series models in the lifespan of the car. The M series is made for those who want high performance, with higher acceleration and performance boosts. Newer Ms feature F1 style racing paddles so drivers can comfortably shift gears from the steering wheel itself. Most cars in the current M run will top out somewhere around 155 mph, with a 0-60 time ranging from 4 to 6 seconds.
Buying New Or Used?
Largely, the decision to buy new or used is up to you. If you know the vendor and trust that you are buying a quality car, used is fine. Some enthusiasts prefer older models because of the look. Many BMW owners tend to latch onto a particular series, like the 3 series, and seek out cars within that mold. A BMW is an investment, but it's also one of the smoothest rides around.