Equus Bass770 Combines Classic Styling With Modern Technology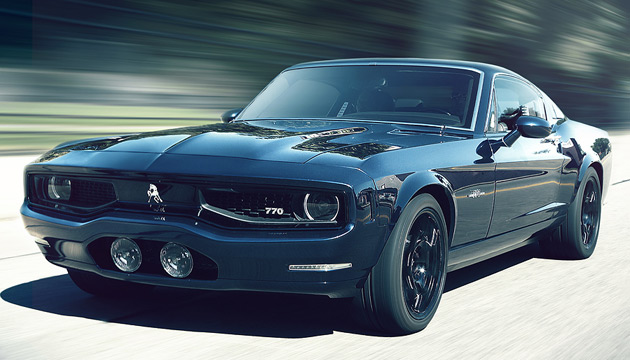 If you've got $250K burning a hole in your pocket, you've got lots of options when it comes to cars. Porsche, Ferrari, Lamborghini, Aston Martin, Bentley, Rolls-Royce, the list goes on and on. All great cars in their own right, but these care are commonly seen here in Yuppieville.
If I won the lottery, I'd want to buy something that'd stand out in a crowd, something that would even make Ferrari 458 Italia owners turn around and take notice as I drove by.
Meet the Equus Automotive Bass770, a stunning car that combines classic styling with modern technology. The Bass770 has the appearance of a muscle car from the 60's or 70's, but look under the hood, and you'll find a handcrafted 6.2L supercharged V8 that puts out 640HP and 605lb-ft of torque. Topping out at 200MPH with a 0-60 time of 3.4s, the Equus Bass770 is something else.
Detroit-based Equus Automotive spent six years developing this car. An aluminum chassis was built for the Bass770, and its body is made out of aluminum lined with carbon fiber. The combination of strong, lightweight materials keeps body flex to a minimum and, crucially, the weight down to a somewhat reasonable 3,640lbs.
Unlike muscle cars of yore, the Bass770 is generously equipped with safety features such as airbags, ABS, and traction control. Creature comforts include a leather interior with an Alcantara headliner, air-conditioning, cruise control, GPS, radio with CD/DVD capability, tire pressure monitoring system, and other goodies.
The folks at Equus created this cheesy little video to show off the car:

A fully equipped 2014 Equus Bass770 will set you back a cool $250,000, with the Bespoke model starting at $300,000. What does that extra $50K buy you? Unparalleled levels of personalization and customization.
C'mon Powerball, Daddy needs a new Equus Bass770!