Jeremy Clarkson Signs On For New Car Show With Amazon Prime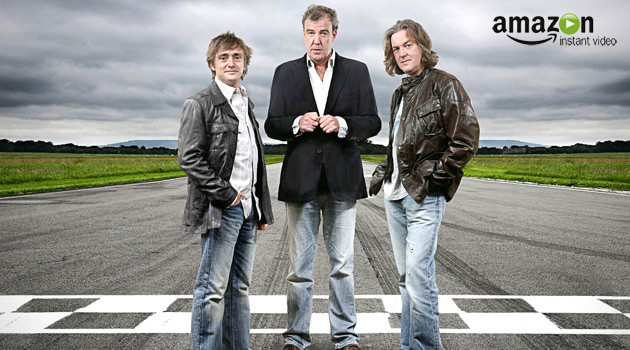 Top Gear fans, our prayers have been answered! In a rather surprise move, the former Top Gear presenters Jeremy Clarkson, Richard Hammond and James May have signed a three-year deal with Amazon to create an all-new car show, exclusively for Amazon Prime, and the show will be produced by the trio's long time executive producer and creative force behind the show Andy Wilman.
There'd been much speculation that the trio would sign a deal with rival streaming service Netflix, so landing them is quite the coup for Amazon. At its peak, Top Gear was the most watched factual program in the world, with a global audience of around 350 million people a year. Even if only a few of those people pay to join Prime, Amazon could be looking at making a very large sum of money.
The show (which is nameless so far) will go into production shortly and arrive exclusively on Amazon Prime in 2016. It should be interesting to see how this new show does against Chris Evans and his new version of ​Top Gear​, which also debuts next year.
I know, it's another streaming service that you might have to sign up for if you're not already a member, but $99/yr seems like a fair price considering everything else you get with Prime. I for one and ecstatic about the news, and 2016 can't get here soon enough!