John Krasinski Is Back For Final Season Of 'Tom Clancy's Jack Ryan'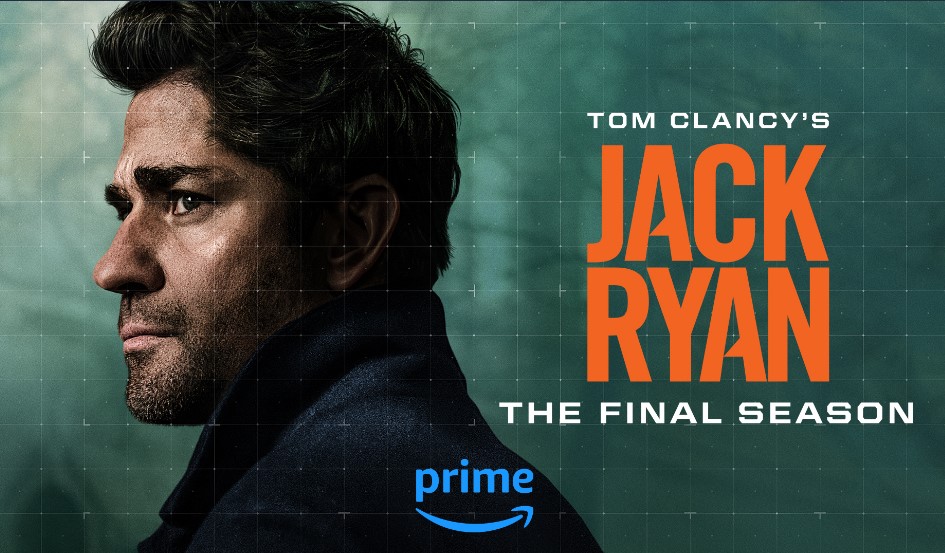 Tom Clancy's Jack Ryan has been one of my favorite streaming series, so when I heard that a new season was dropping on Prime Video just six months after Season 3 debuted, I was pretty excited.. until I learned that this was the fourth and final season. 🙁
In the upcoming season, we find Jack on his most dangerous mission yet: facing an enemy both foreign and domestic. As the new CIA Acting Deputy Director after Elizabeth Wright's promotion at the end of Season 3, Jack Ryan is tasked with unearthing internal corruption, and in doing so, uncovers a series of suspicious black ops that could expose the vulnerability of the country.
As Jack Ryan and the team investigate how deep the corruption runs, he discovers a far-worse reality—the convergence of a drug cartel with a terrorist organization—ultimately revealing a conspiracy much closer to home and testing our hero's belief in the system he has always fought to protect.
You can check out the trailer for Tom Clancy's Jack Ryan Season 4 here:

John Krasinski reprises his role as Jack Ryan and is joined by returning series regulars Wendell Pierce as James Greer, Michael Kelly as Mike November, Betty Gabriel as CIA Acting Director Elizabeth Wright, and Abbie Cornish as Cathy Mueller. Joining the cast this season are Michael Peña as Domingo "Ding" Chavez and Louis Ozawa as Chao Fah.
Unlike previous seasons, Amazon isn't releasing the whole thing at once. Instead, the first two episodes will premiere on Prime Video on June 30, followed by a weekly release of 2 episodes, with the big series finale dropping on July 14. With only six episodes in total, this is a shorter season than most, but that just means I can easily binge it in a weekend.
This show has been an amazing ride from start to finish, and I for one can't wait to see how it all plays out. June 30th can't get here soon enough!