LEGO Springfield Brings 'Simpsons' Hometown To Life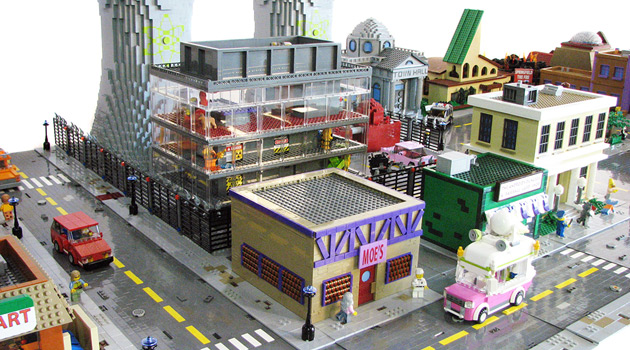 If you're a fan of The Simpsons, prepare to geek out over Matt De Lanoy's latest LEGO creation, in which he painstakingly recreated The Simpsons' hometown in glorious brick form!
While LEGO's official Simpsons house offering is pretty cool, it clearly wasn't enough for the veteran builder, who took it upon himself to build the entire town of Springfield. Ned Flanders' house, the Springfield Nuclear Power Plant, Kwik-e-Mart, Moe's Tavern, Krusty Burger, the Town Hall, Springfield Elementary School..
De Lanoy doesn't have any idea how many bricks it took to build all of Springfield, but he says he's happy to leave it that way. "I suspect that if I were to know the piece count, then I could get a rough estimate of how much money overall I'd spent on it — and that's just something I don't want to know," he said.
You can see some pictures of his creations here. And if you want to see all of the individual shots and some zoom-ins, be sure to visit De Lanoy's Flickr stream.
Still need more of a Simpsons fix? Check out this funny article about real people who look just like Simpsons characters.