Long-Distance Relationship? Your Guide To Zoom Masturbation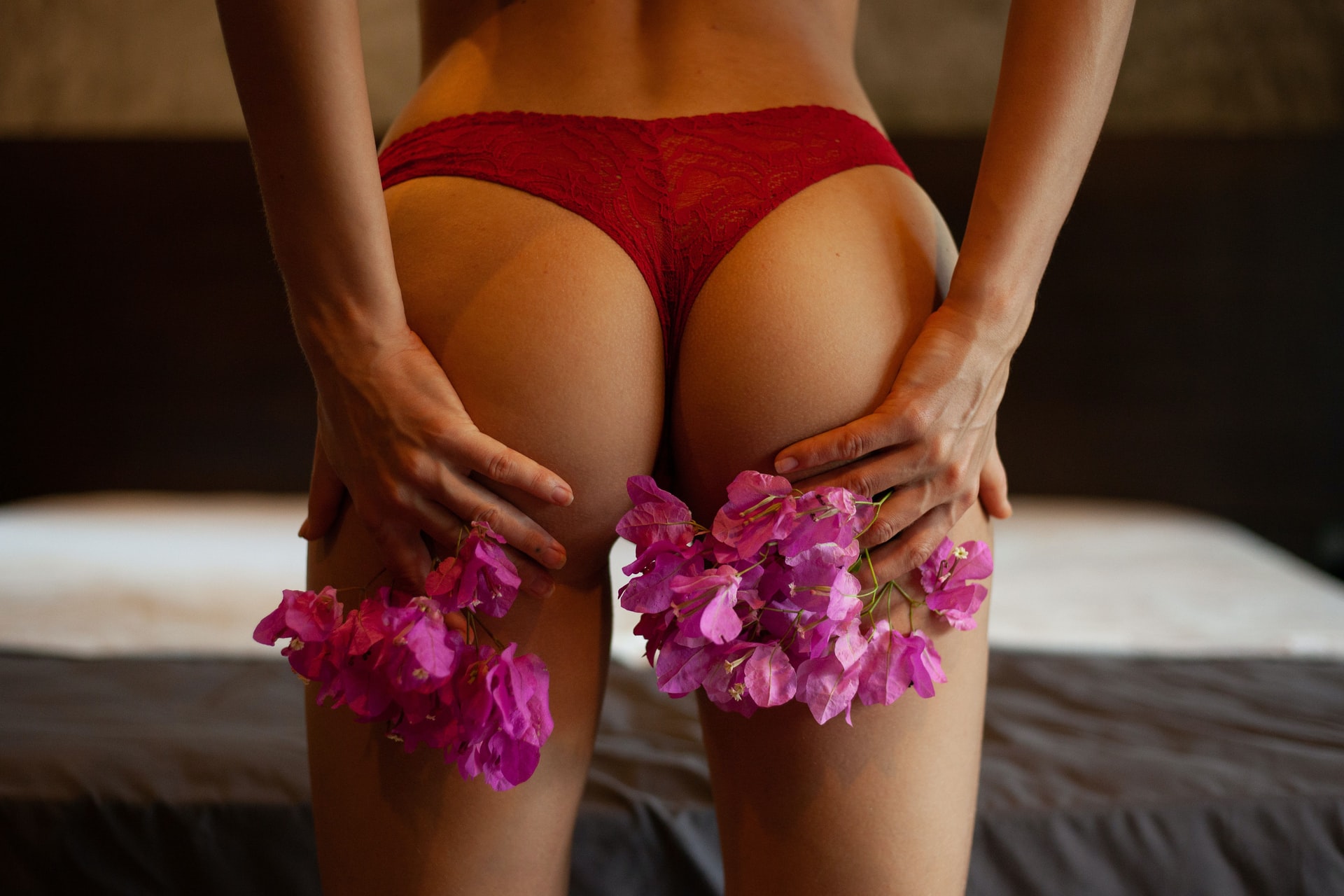 You might not associate a long-distance relationship with sexual pleasure, but with modern technology, things are surely changing- and for the better, might I add. 
A little vulnerability, a touch of creativity, and a simple computer are all you need to succeed in the game of long-distance lovin'. Enter Zoom masturbation. And no, we aren't talking about Jeffrey Toobin's Zoom masturbation, the poor fella that got caught with his pants down during his CNN meeting… We're talking about a consensual, private, and euphoric form of live streaming mutual masturbation with your partner and your favorite sex toys. 
The Two Takes of Zoom Masturbation
Zoom masturbation is the holistic medicine you need to cure your sexual frustration when in a long-distance relationship. Still, other couples are sure to benefit from this style of mutual masturbation, as well. 
By no means do you need to be in a LDR to consider masturbating on Zoom with your partner. You can still live in the same dang house and make it happen with just as much sensual delight as any other setup!
And why do that, you might ask?
It's simple. Sex is meant to be exciting, thrilling, sometimes intimidating (in the good-nerves kind of way), and most importantly – never mundane! Sure, a little routine here and there is bound to happen, and that's healthy, but you're going to have to make strides at some point to change things up a bit. 
Zoom masturbation is the perfect answer. It's one of the best ways for couples to engage and connect in a unique way that is either the perfect form of foreplay or that leads to climax over the camera. 
Separate yourself, whether in your personal apartments or just in a different room if you live together, and heed the same tips outlined below for a sensationally enjoyable time 'together'.
Random Isn't Right
Some of the best sex is often associated with spontaneity, but when it comes to Zoom masturbation, you absolutely want to avoid surprising your partner. Don't expect them to be fully on board the second you mention it and throwing this at them on your next Zoom call will totally catch them off guard. It's not fair, after all, that you had plenty of time to prepare and they didn't!
Instead, bring up the idea ahead of time, talk about it to ensure consent and that both of you find enjoyment in the idea, and set up a definitive date and time for your little event so that you can both prepare.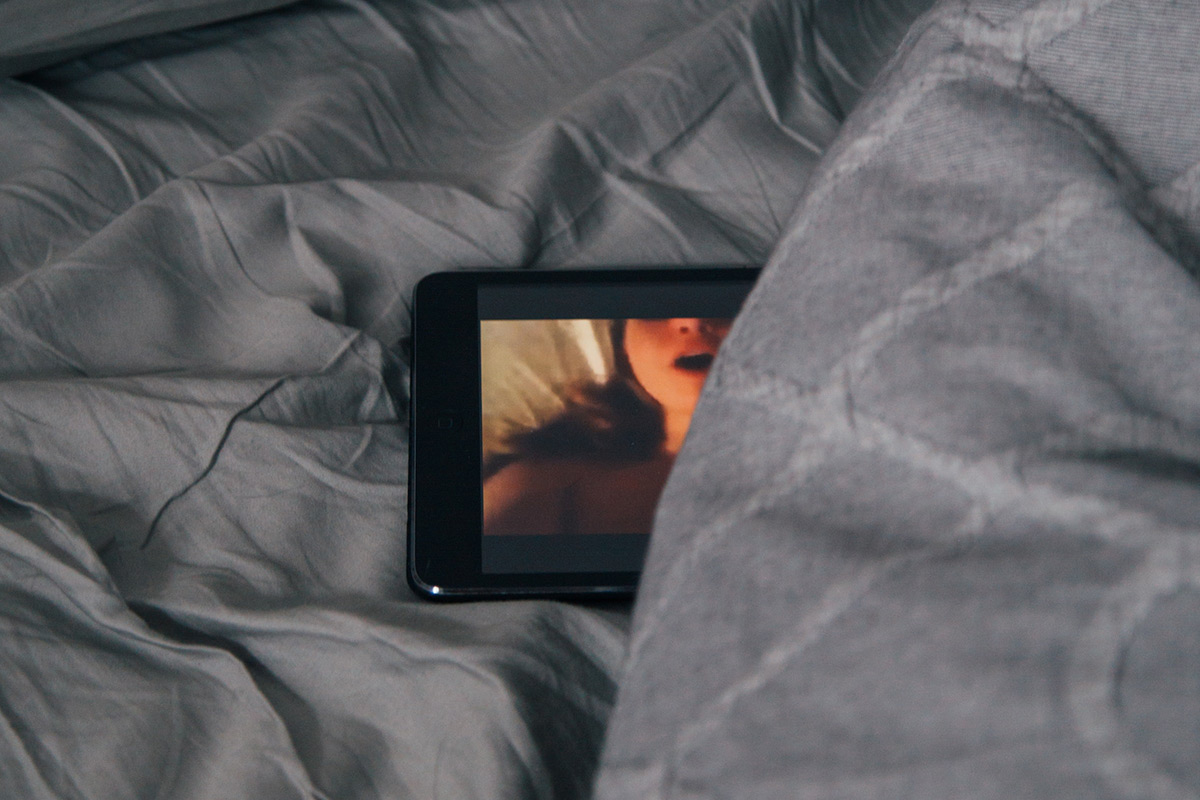 The Environment Matters
You wouldn't want to take a lover into your space if it was dirty, disorganized, and a total mess, would you? Just because there is a computer screen separating you doesn't mean that you can skip out on the environment of the occasion. Do as you would with any sexual encounter or date night and take the time to set things up. 
First, figure out where you plan to get down and dirty. Perhaps in your office chair, on the couch, or of course, in your bed. Set the camera up ahead of time to get an idea of the varying angles. Once you've got it down, now you can visualize the area off-focus that your partner can see. Clean it up, throw those clothes in the hamper, and reduce all distractions so that they can focus on what matters most: YOU!
Take my word for it; a few string lights and a candle or two will go a long way. Your partner will seriously appreciate your attention to detail and your care given to the experience regardless of your space's lack of physical connection. Sensuality is about all of the senses, sight included, so what we're saying is to create a clean space worthy of romanticism and Zoom masturbation. 
Chat With Her For A Bit!
We know you set up a date and a time for it, but just because it's Saturday at three doesn't mean you need to rip the pants off and hop on your Zoom call. Take it slow, my friends. Think of this mutual masturbation session as a date night, not a booty call. 
Pour a glass of wine, order your loved one and yourself some food delivery, and hang out for a few like you would any other date. Build up that comfortability, as being comfortable is essential to your Zoom masturbation once the pants come off. 
Slow And Steady, Baby
There's going to be a point where you must breach from 'date night' to 'let's get nasty'. But you can do this with a nice, slow and steady approach. It all begins with your words, as your vocals will drive a majority of this experience. 
Think of it as a 1-2-3. 
Simple Compliment– begin with a simple compliment as you chat it up, something like 'you look wonderful tonight, my love. I am so lucky to be with you'.
Flirt it Up– increase the allure of your words by subtly beginning to flirt it up. Take your Compliment from simple to sexy by saying something like 'your shirt/dress look so good, but I'd love to see it off of you' or 'my body is aching to feel your skin against it'.
Dirty, dirty– follow it all up by now being a bit dirty with your approach, and let the mutual masturbation begin! Something like 'I can't take it anymore, my vagina/cock is pulsing' or 'okay, yeah, I think it's time we get naked, don't you?".
Zoom Foreplay
Just because you're on Zoom doesn't mean you should skip out on the sensual foreplay. Make sure you adhere to the essentiality of foreplay by giving your partner a little tease and hoping that they do the same. Rub yourself over your clothing as you slowly start to feel that warmth of sexual connection wrap around you. Give them a risque flash of what they're soon about to see, and make sure to keep those vocals coming. Just remember; anticipation is your friend, and the longer it takes, the better the end result. 
Striptease, Anyone?
Now is the absolute perfect time to give your partner a striptease over Zoom to further get that blood flowing down south. 
Music is great, but we're not talking about a full-on lap dance, so it's not necessary. It can be a total strip show or as simple as undressing yourself one piece of clothing at a time while asking your partner what comes off next. Regardless, a striptease is a total tease, and that's important. 
Use Your Voice
Because physical touch is lacking, you need to make up for the other aspects of sensuality to the greatest extent. With this, ensuring that you are loud and vocal is a great asset in building the overall eroticism of the experience. 
Don't be afraid to act a little dirty with your words, as dirty talk is the perfect means to adhere to the mental satisfaction of sex. Keep those moans and groans a-comin', and try to let your barriers break down as you become more comfortable. 
Sex Toys Are A Must
Sex toys hugely enhance the pleasure of any sexual experience, and to again make up for the lack of physical touch; they are essential to an invigorating Zoom masturbation session. Use toys that you enjoy or take this time to play with a new one as your partner watches you experiment with sheer pleasure. 
Something like an ejaculating dildo can add a realistic element to the situation and bring you closer as a couple as you mimic the sensations of a partner. 
Just Have Fun!
In the end, the entire experience of Zoom masturbation is to have fun. Use this as a way to connect with your partner in realms of both sexual and experiential intimacy and as a way to enjoy a sex life with a partner regardless of your distance. 
And of course, for the couples who live together, this is such a unique way to build upon an ever-growing sex life in a manner that allows you to learn more about yourselves while enjoying something refreshingly new in the bedroom. 
So don't be shy, have fun with it, and you are all but guaranteed to come back for more and do it again.