Man Sets Up His Own Hammock On BART Subway!
Check out this latest gem from the BART Idiot Hall of Fame group on Facebook. This FB group posts "photos of idiots, jerks, assholes on BART that deserve to be publicly outed for ruining your commute and breaking the rules".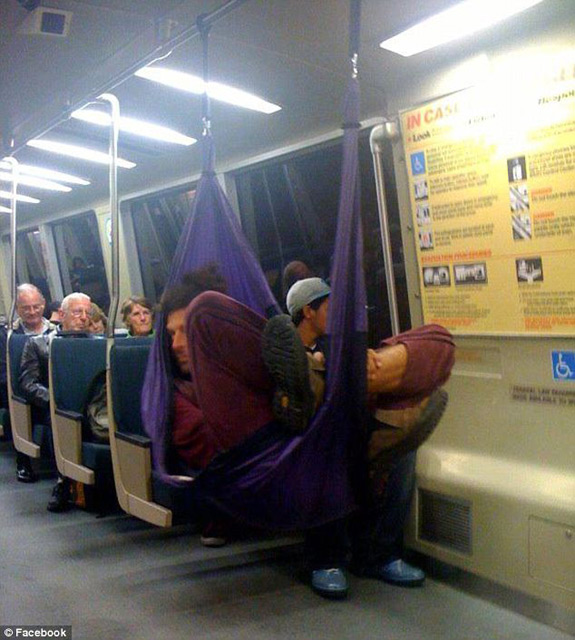 Seriously now, who sets up their own hammock on a train?! If someone tried this in a New York subway, someone would have knocked this moron over already!