Silicon Valley Executive Arrested For Stealing Lego Toys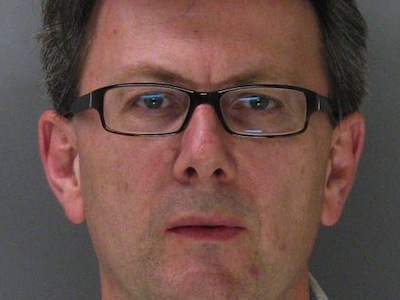 SAP Labs executive Thomas Langenbach was arrested and now faces burglary charges for switching the barcodes on several boxes of Legos worth about $900. He allegedly made fake barcode stickers for Lego toys at Target stores, switched out the real price tags, used the fake stickers and bought the toys at big discounts.
According to Langenbach's LinkedIn profile, he is a vice president at the SAP Integration & Certification Center in Palo Alto, and has worked for SAP since 1988. He reportedly lives in a mutli-million dollar home.
Target reportedly first caught onto the scam when Langenbach bought two Lego sets with discounted bar codes at a Cupertino store on April 20th. According to Mountain View police spokeswoman Liz Wylie, he had marked down a $120 set to $50, and a $70 set to $25.
Wylie said: "Because Legos are so expensive and because they're a popular item to steal, Target keeps really close track of inventory. They realized something was off, based on what they had sold and how much money they had made that day."
Target's security cameras caught Langenbach switching the barcodes, and they distributed flyers with his picture to Target security in the Bay Area,
Store security reportedly noticed him walking into the Target in Mountain View on May 8th, saw him switch another barcode, and bought a set of Legos at a discount. They detained him outside the store and called police.