Must Have Xbox One Accessories: Digital TV Tuner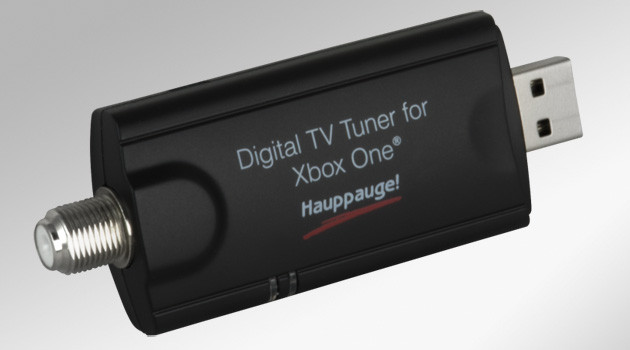 Microsoft's Xbox One may be a great gaming console and entertainment system, but to really get the best out of this system, you need some extra goodies. This is a look at the very best first-party accessories Microsoft offers for its new gaming console.
I am a cord-cutter. With the exception of the internet, I have no hard-wired communication or entertainment services. No phone line, no cable, no satellite. I watch Netflix and Amazon Prime on my Xbox One, and to keep up with the local news, I get digital TV over the air thanks to an antenna I grabbed for $10 at the local Dollar Store. Sadly, that means I've never been able to use the Xbox One's television functionality. But that all changed the other day thanks to Microsoft's new USB digital TV tuner.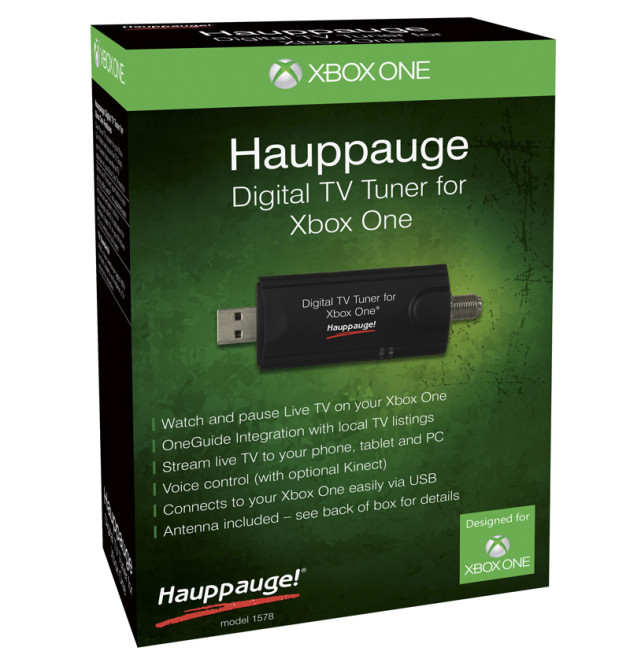 This little USB device allows me to hook my antenna up to my Xbox One, and display the output on my TV. That means I get to use the Xbox One's new One Guide to watch and control all my channels, so I now have a functional TV guide, channel lists, show descriptions and more. It's just like having cable, but I don't have to pay for it. And Microsoft also announced that DVR functionality is coming to the Xbox One soon, so I can even record the shows I want to watch.
This feels like the future of television to me. A world where I am not forced to use awful first-party cable boxes with slow and ugly interfaces is finally coming to fruition. I always hoped this day would come, but I never expected it to come from Microsoft.
The device itself is not actually produced by Microsoft (although the EU version is), but rather by a company called Hauppauge. Say it like "Hah-Pog". The tuner is called the WinTV-HVR 955Q, and despite the lack of Microsoft or Xbox branding, it is the approved USB TV tuner for the Xbox One.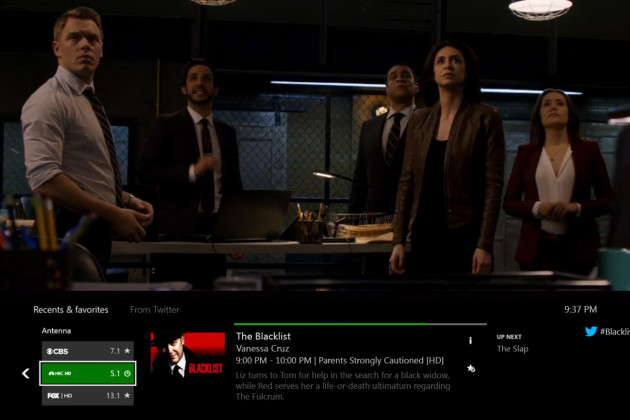 When Microsoft heard that I wanted to do a best accessories piece for the Xbox One, they decided to send me one, along with a fancy Mohu Curve antenna to test out the service.
Hooking it up was absolutely painless, I just plugged in the USB tuner, hooked up the antenna to it, and I was done. The Xbox automatically recognized the device and ran a fully automated setup that searched for the channels and set everything up appropriately.
Once that was done, I could quickly and easily search the guide for shows to watch, and I could even control everything with my voice thanks the Kinect. Even better, it recognizes complex voice commands like channel names. Instead of asking the Xbox to tune to digital station 10.1, I merely had to tell the Xbox to "Watch NBC" and it found the right channel for me.
Sadly, I haven't had the chance to test out any of the DVR functionality yet, but otherwise I have been loving watching TV on my Xbox. The Xbox can even control volume and power for my TV. Now when I walk into my living room, I just use my voice to tell the Xbox to power on, and it will automatically turn on my TV and boot straight to the last television channel I watched. I haven't touched my remote in weeks.
One word of advice to everyone. The Curve 30 antenna that Microsoft sent me looks great, but right now it carries a price at Amazon.com of $50, and in all my testing it has failed to provide a stronger signal than my $10 cheapie antenna I was using before. My cheap one is ugly as sin, and even comes with two old school metal extending antennas, but it works. If you care about functionality and not looks, save yourself money and get a cheaper antenna.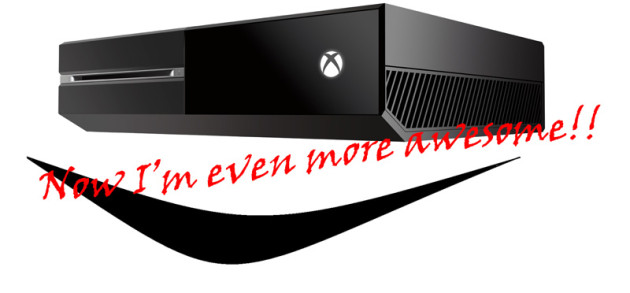 Overall, I've loved everything about having OTA television on my Xbox One. The interface is great, the video quality is wonderful, and its really nice to have a fully functioning on-screen channel guide again. As soon as the DVR functionality goes live, I will be completely set. If you want a great TV experience, ditch your terrible cable box. Just grab this digital adapter for your Xbox One, and never look back.