NFL Hall Of Famer Jerry Rice Wants You To Know The Facts Around Kidney Disease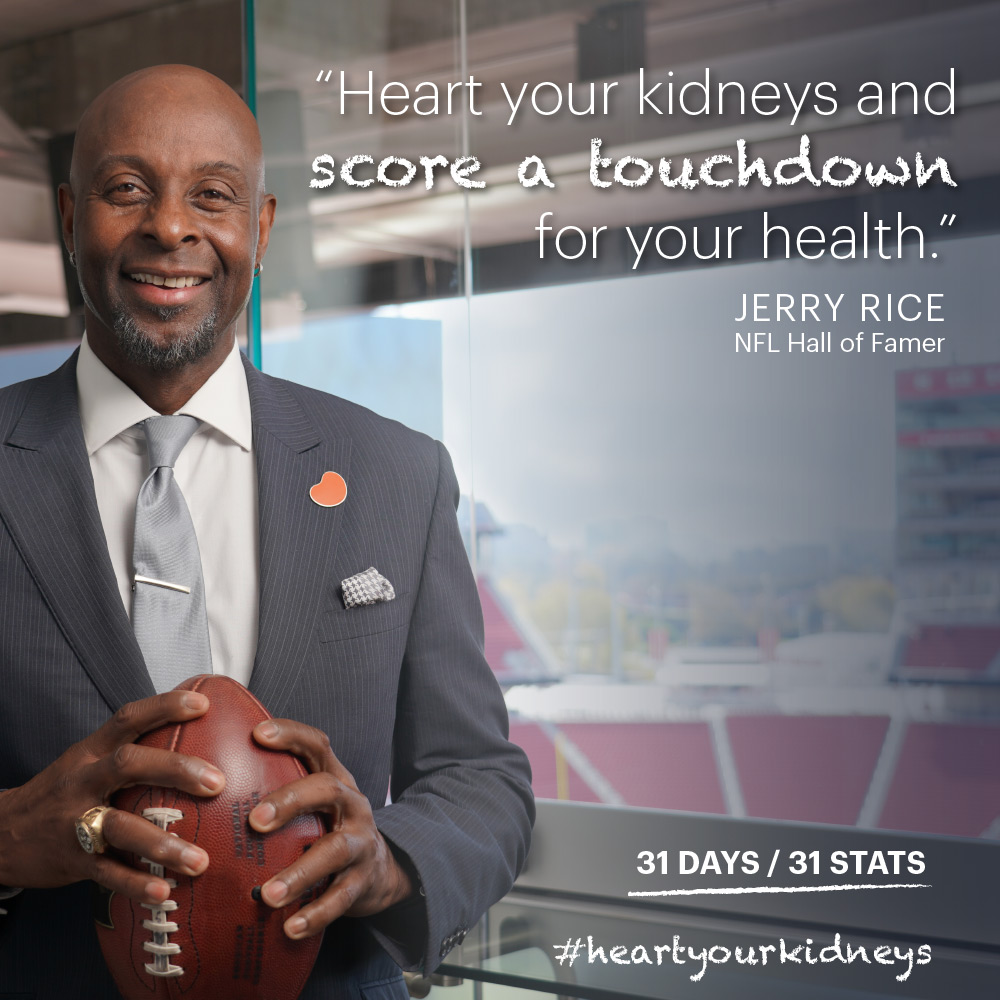 When it comes to vital organs, hearts get all the love, even though kidneys are just as vital to sustaining life. Our kidneys work 24/7 to remove waste and keep our blood pressure in check. If your kidneys stop working, dialysis or transplant are needed just to survive.
If you know anyone suffering from kidney failure, you know that it's pretty serious stuff, and it's something that NFL Hall Of Famer Jerry Rice has an all-too-personal connection with.
"My brother Tom has chronic kidney disease (CKD). I've watched him go to dialysis 3 days a week for years, which is really hard on the body. He's a very positive individual. Still, I spend the long hours that he endures just sitting by his side sometimes. It was my brother, after all, who loved, encouraged and pushed me early on by telling me that I had to make it to the NFL."
As such, Jerry Rice, with his NFL Hall of Fame status, three Super Bowl rings, and 20 years in the National Football League, is using his platform to support the cause closest to his heart, tackling chronic kidney disease.
In this PSA, Jerry invites people to know as much about their kidney stats as they know about football stats and talk to their doctor about kidney health:

You might not realize this, but it only takes two simple tests (a urine and a blood test) at your primary care doctor's office to check for any red flags. So ask your doctor how your kidneys are doing, especially if you have high blood pressure or diabetes.
Kidney disease can affect anyone, but the risk can be reduced with regular checkups, a healthy diet, and exercise. So this National Kidney Month, make sure that you get checked out, and help us get the word out, as 30 million adults in the U.S. are estimated to have chronic kidney disease — and most aren't aware of it.
You can learn even more about the National Kidney Foundation and their #HeartYourKidneys movement at http://www.kidney.org/heartyourkidneys. Want to help even more? Then please consider donating to the National Kidney Foundation today.
Disclosure: This post is sponsored by the National Kidney Foundation