Nineteen Things You Must Do In Miami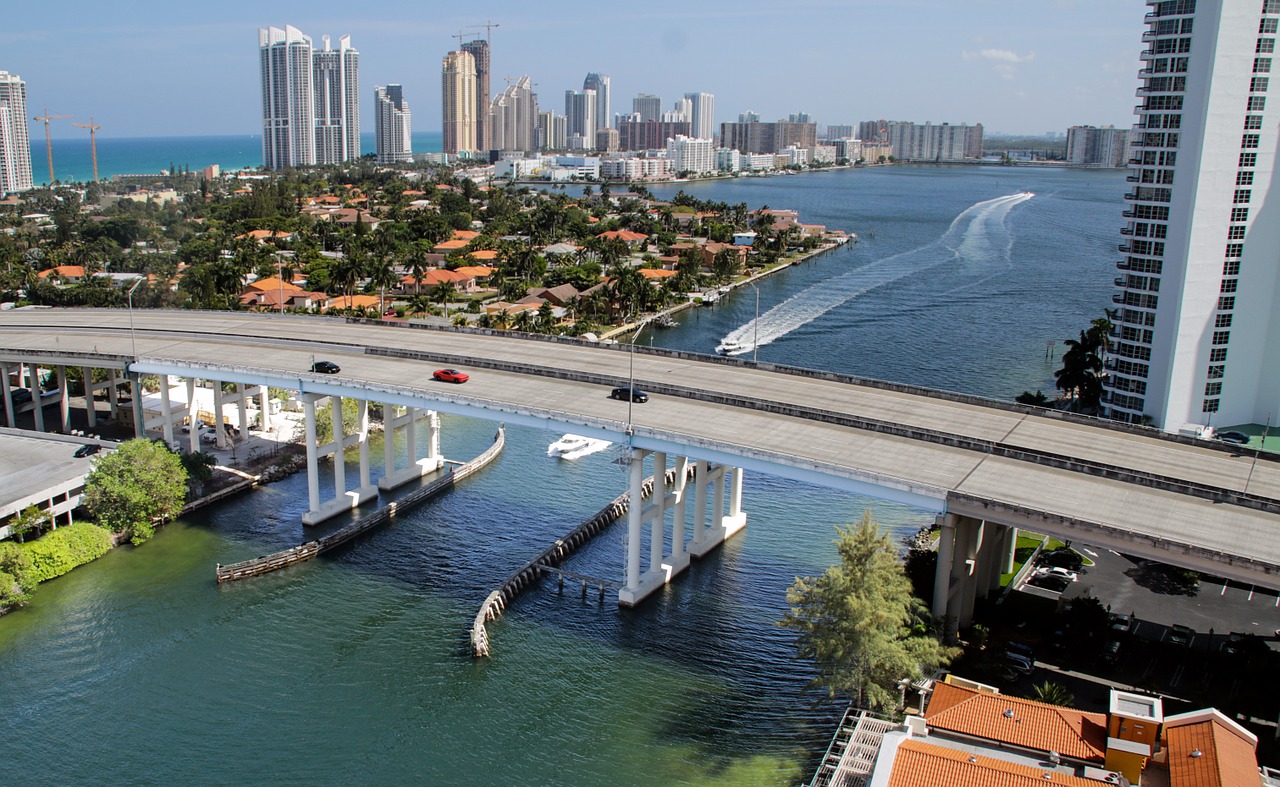 Did you know that more than 23 million tourists visited Miami last year? There's a good reason for that. The city has a lot of variety to attract all kinds of visitors, and 23 million people can't be wrong. Whether you're looking for a relaxed break, an active trip or just want to sit by the pool singing "Miami" by Will Smith, the city has plenty to offer.
If you're visiting Miami, here are 19 things you absolutely must do:
Visit Miami beach. Miami has one of the most famous beaches in the world, with white sand and great sunshine. The area around Miami beach also has some beautiful art deco buildings for you to admire as you soak up some rays.
Admire the Art Deco architecture. If you love the 1930s style buildings, Miami has a lot for you to see. Ocean Drive has the most pastel painted buildings for you to admire. Visit the Art Deco District after dark to get the most of the neon signs and outdoor dining that the area is known for.
Shop at Bayside MarketPlace. This famous shopping area has over 150 shops, cafes and restaurants, so you can shop til you drop and then refuel in style. You'll find chain stores, local boutiques and quirky eateries in this huge outdoor mall. Located on the waterfront, you'll find the locals here too admiring the view and enjoying the daily live music.
Get some culture. Miami is home to The Vizcaya Museum and Gardens. This amazing museum is known for stunning architecture, grounds and artwork. The renaissance style villa is laid out around a courtyard, and filled with european furniture and art from the 15th to the 19th century. Don't miss this 28 acre estate.
Try something new and go fishing. Try Miami inshore fishing for a fun day out on the water. You can catch lots of different fish around Miami, including tarpon, snook, bonefish and seatrout.
See the wildlife at Zoo Miami. Zoo Miami is home to a whopping 2000 animals, all living in habitats as close to their natural homes as possible. See endangered wildlife close up in this cage free zoo with open air exhibits. This is a great pick for families, as there are lots of chances to interact with different animals and learn more about the natural world.
Soak up some Cuban flavour in Little Havana. Little Havana is home to a large Cuban community, and is great for entertainment. You can enjoy live Latin music, world famous street art, and great restaurants with Cuban food. Make sure you try a classic Cubano.
Visit the Miami Science Museum. The museum is another great option for those visiting with kids, as it has lots of interactive exhibits and hands-on displays for a really immersive experience in physics, biology and chemistry. Built in the 1950s, the museum has grown a lot and regularly refreshes the exhibits, so stands up to repeat visits.
Hunt for crocodiles in the Everglades. Just outside Miami, you'll find 1.5 million acres of the Everglades National Park, which is home to alligators, snakes and crocodiles. There are many walking trails and boardwalks to explore, or you can try a classic Miami airboat to seek out the wildlife. Airboat tours are a great way to learn about the area, see some amazing animals and experience a thrill ride.
Keep the animal theme going at the Miami Sea Aquarium. This aquarium rescues and rehabilitates Florida's endangered manatees, as well as wowing guests with dolphins, killer wheels and other amazing marine life. You can see tropical fish, sharks and even more alligators.
Get sporty. Miami is home to basketball team Miami Heat, who play at the American Airlines Arena. Watch the three time NBA champions play on their home turf. If you're more about the NFL, check out the Miami Dolphins or give baseball a whirl and see the Miami Marlins.
Indulge your inner child at the Miami Children's Museum. Get educated and entertained at the same time. For kids, this is a great place to get their imaginations going, and they can interact with exhibits on themes including art and world culture.
Learn some history at the Gold Coast Railroad Museum. Set up in the '50s by the Miami Railroad Historical Society, the museum is home to thirty pristine historical locomotives. You can see the famous railroad carriages, such as one that carried Roosevelt, Truman and Reagan. There's even an intricately detailed model railway and wooden toy train sets for little ones.
Visit Crandon Park. There are any stunning beaches and parks in Key Biscayne, but the most popular is Crandon Park. The reef here creates ideal swimming conditions, and there's also an amusement center and a nature center. The park is safe and easy to visit, with plenty of lifeguards and on site parking.
Get into nature. At Fairchild Tropical Botanic Garden you'll find a huge collection of rare tropical plants, including trees, cycads and vines. Don't miss the Richard H Simons Rainforest which showcases the often endangered rainforest habitats around the world.
Visit an unusual tourist attraction and see the Coral Castle. The castle was built by eccentric artist Edward Leedskalnin, and is made from 1100 tons of coral rock. The Latvian American artist built the castle alone, so don't miss the chance to see this unusual yet beautiful piece of art and engineering.
Take a relaxing dip in the Venetian Pool. Find this mini taste of Venice in the Coral Gables. Built in 1923 out of a coral rock quarry, the pool is fed by underground spring water. If you can, visit off season, as this popular attraction can get very busy.
Do something serious and pay your respects at the Holocause Memorial of the Greater Miami Jewish Federation. The local residents initially objected to the memorial, but it's well worth seeing. Designed by Kenneth Treister, this is a sobering art piece amongst the party vibes of Miami.
See cool design at the Wolfsonian FIU. Affiliated with the Smithsonian, the museum has exhibitions dedicated to design in all its forms, from book covers to propaganda pieces.