Powerful Yogurt – Greek Yogurt For The Active Man

Women aren't the only ones who can take yogurt to work with them. While it's true that yogurt is predominantly marketed towards women, there's now a yogurt brand that caters to us men.
Protein-packed Powerful Yogurt is the first yogurt specially designed for men's nutritional needs. It's a simple yet powerful product intended for the dietetic demand of an active man – Not Rocky Balboa, but an active regular dude who works out now and then, who takes care of himself, who likes looking good but who also drinks beers and eats chicken wings.
Plain and simple, men need more protein than women, and Powerful Yogurt is a great way to achieve this. Each serving contains between 20-25 grams of protein. Eat it as a snack, or even as a quick meal replacement.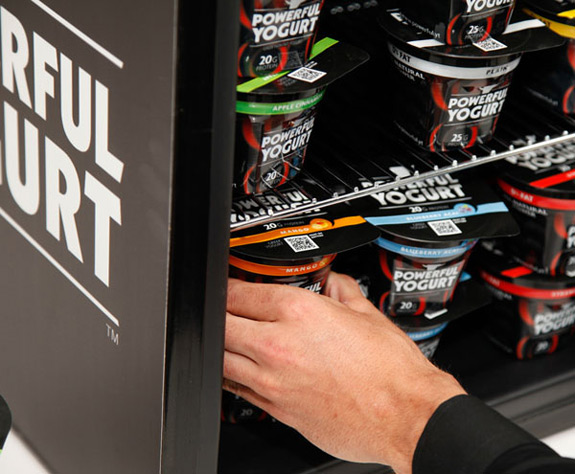 I have one every morning after working out, since making a protein shake in the blender could wake up my wife.. It's a great way to refuel tired muscles with the perfect blend of carbs and protein. If she's already up, I'll make a post-workout smoothie by throwing the yogurt into a blender with some frozen fruit and a spash of juice!
Powerful Yogurt is currently available in six flavors (plain, blueberry-acai, mango, banana, strawberry, and apple-cinnamon), and I definitely encourage you to try it out. It's sure to change the way you look at yogurt!