Reese's Peanut Butter Chocolate Cake Cheesecake Review
On a recent visit to The Cheesecake Factory, we noticed that they were heavily promoting their Reese's Peanut Butter Chocolate Cake Cheesecake. Here's a picture of the menu: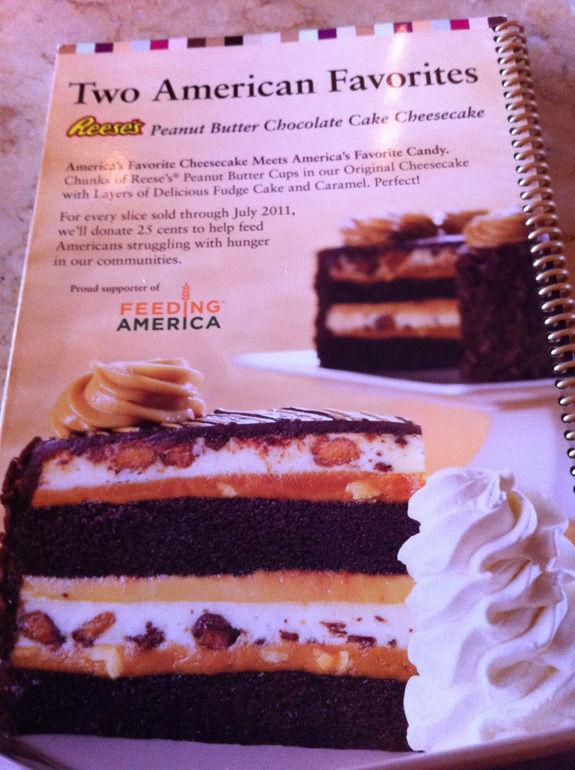 If you can't make out the text, it says:
America's Favorite Cheesecake Meets America's Favorite Candy. Chunks of Reese's® Peanut Butter Cups in our Original Cheesecake with Layers of Delicious Fudge Cake and Caramel. Perfect!
While I enjoy the occasional Reese's Peanut Butter cup, most desserts that try to incorporate them into the dish usually don't work. They're usually too peanut-buttery, or have an improper chocolate/peanut butter balance. But since my wife is a HUGE Reese's fan, we decided to give it a shot anyway. Here's what the cake looked like when it was delivered to our table: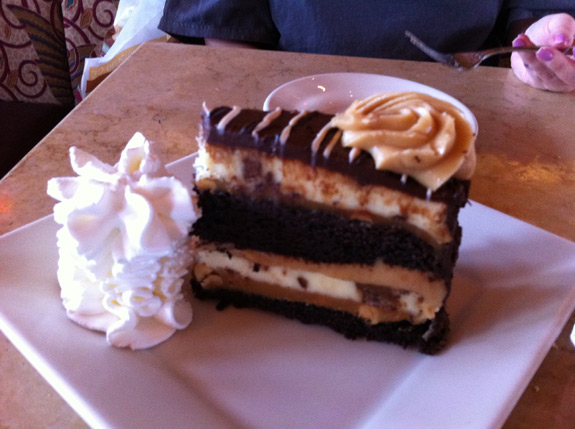 The picture doesn't really show you how big the slice was, but it was a monster! Two of us shared this cheesecake, and we couldn't even finish it..
I enjoyed the cake, but I wouldn't order it again. There was too much going on for me, between the cheesecake, the chocolate cake, the nuts, the chocolate, and the peanut butter. It was also REALLY rich. My wife also enjoyed it, but she said she'd probably try a different cheesecake on our next visit.
Have you tried it yet? If so, let us know what you thought of it!