Review: Belkin CoolSpot Anywhere Laptop Cooling Pad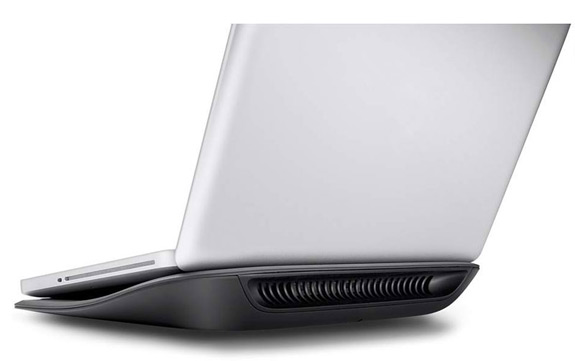 Belkin recently launched its new and improved CoolSpot Anywhere laptop cooling pad, designed for optimal cooling, comfort, and performance. Redesigned with a patented AirFlow Wave Design, dual intake vents, and an ergonomic, lightweight shape, the Belkin CoolSpot Anywhere provides whisper-quiet, superior cooling on any surface.
While most laptop cooling pads pull in air from only one bottom vent, the CoolSpot Anywhere features dual intake vents on both the back and the bottom for continuous cooling, even on soft surfaces such as a couch or bed. Dual vents maximize the cool-air intake, which helps protect your lap from overheating and keeps your laptop running at peak efficiency. The patented AirFlow Wave Design evenly disperses the airflow and enables cooling at lower fan speeds, which minimizes noise for a quieter, less distracting fan.
The CoolSpot Anywhere's ergonomic design puts a laptop keyboard at the ideal angle for typing while its thin profile makes it easy to pick up and move for maximum flexibility, even with a laptop in place. It also features a rubberized lip to hold laptops in place and grip pads on the bottom for stabilization on any surface. Powered by USB, the CoolSpot Anywhere charges directly from a laptop and eliminates the need for bulky chargers or battery packs.
It's only $29.99, which is cheap considering the advanced features the CoolSpot offers. I've used other products in the past, but none that I was really happy with. I've been thrilled with the CoolSpot, and would definitely recommend it if you spend a lot of time on your laptop.
You can order the Belkin CoolSpot Anywhere from Amazon for only $29.99 with free shipping: