Review: Divoom Bluetune-Solo Bluetooth Speaker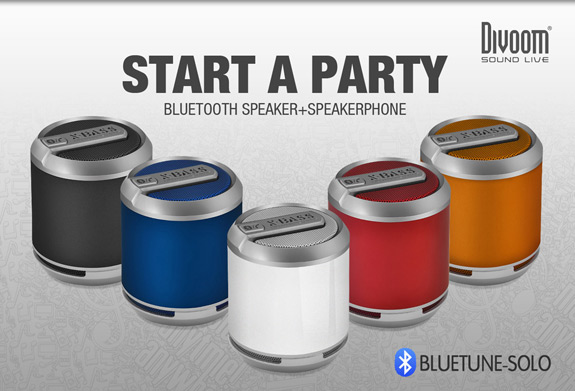 We recently posted about the introduction of the Divoom Bluetone-solo, a portable Bluetooth speaker that was unveiled at this year's CES show.
Of course, we were a little skeptical, given the Bluetune-solo's small footprint.. So we decided to test one out for ourselves to see how it fared.. The results were pretty remarkable!
Because the Bluetune-solo is so small, we brought it with us everywhere we went. It's pretty cool being able to start our own dance party on the fly, should the need arise. 🙂
We primarily used it to play music, and it did a bang-up job in that respect. The X-Bass sound system features patented PO-Bass Technology to provide deep bass, something you wouldn't think would be possible because of it's compact package. But it absolutely works, and if you didn't know any better, you'd swear the music was coming from some MUCH larger speakers.
The Bluetune-solo has a built-in rechargeable battery that's good for up to 8 hours of play time.
All in all, we were really impressed with the Bluetune-solo. It's a great looking portable speaker that delivers exceptional sound and bass in a compact form. The Bluetune-solo is available in 5 colors (as seen above), and retails for under $50. What more could you ask for?
Click here to learn more about the Bluetune-solo.