Take Your Beach Party To The Next Level With The Infinity One
This shop has been compensated by Collective Bias, Inc. and its advertiser. All opinions are mine alone. #MySoundStyle #CollectiveBias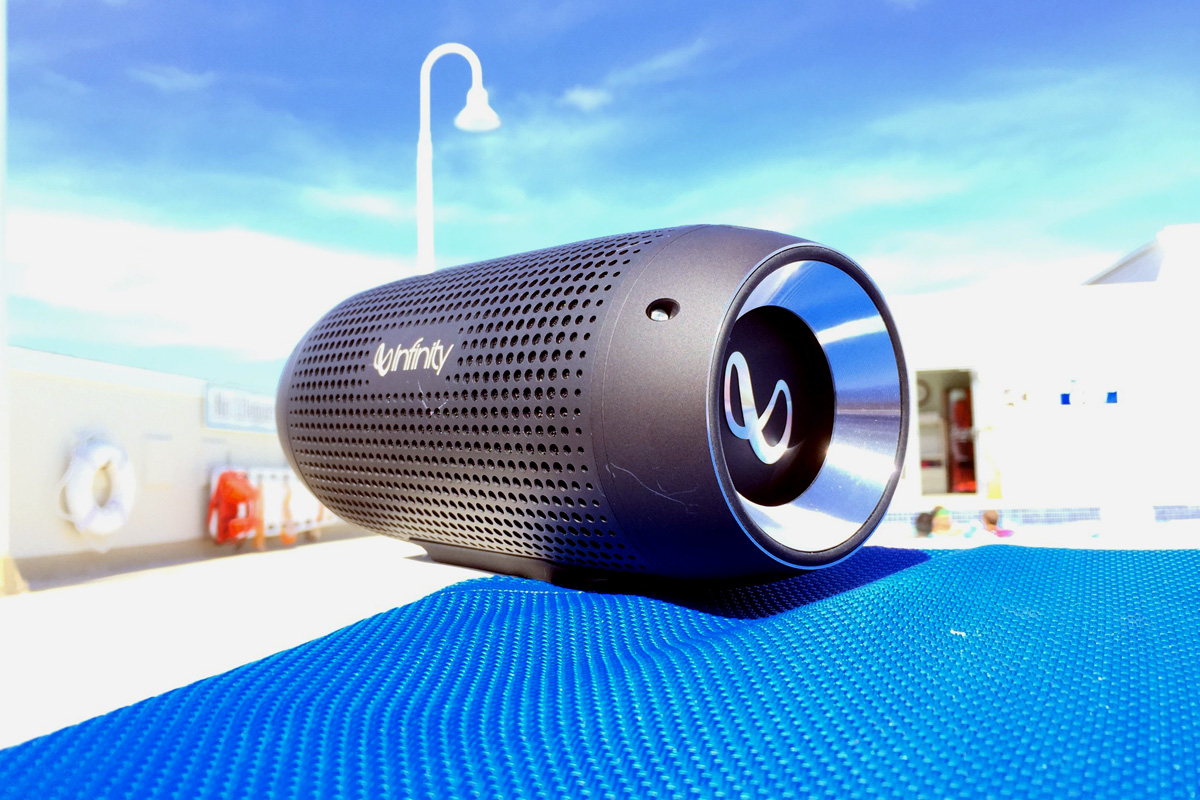 Every Labor Day weekend, my friends and I head down to the shore for one last hurrah as we bid goodbye to summer, and this year was no different. We loaded up the car with all of the essentials for an epic weekend, including our new Infinity One Portable Speaker, which would keep the party rocking all night long.
We kicked things off Saturday with a little pool party at the hotel. I pulled up my favorite Spotify playlist, fired up the Infinity One, and one of my buddies yelled "Holy Boom!" when he heard it. It's safe to say that this little sucker packs quite a punch! It didn't take long for the rest of the hotel guests to join in the fun, and we all had a great time. In fact, one couple even came up and asked us where they could buy the Infinity One, because they were so impressed by it's sound quality and easy portability.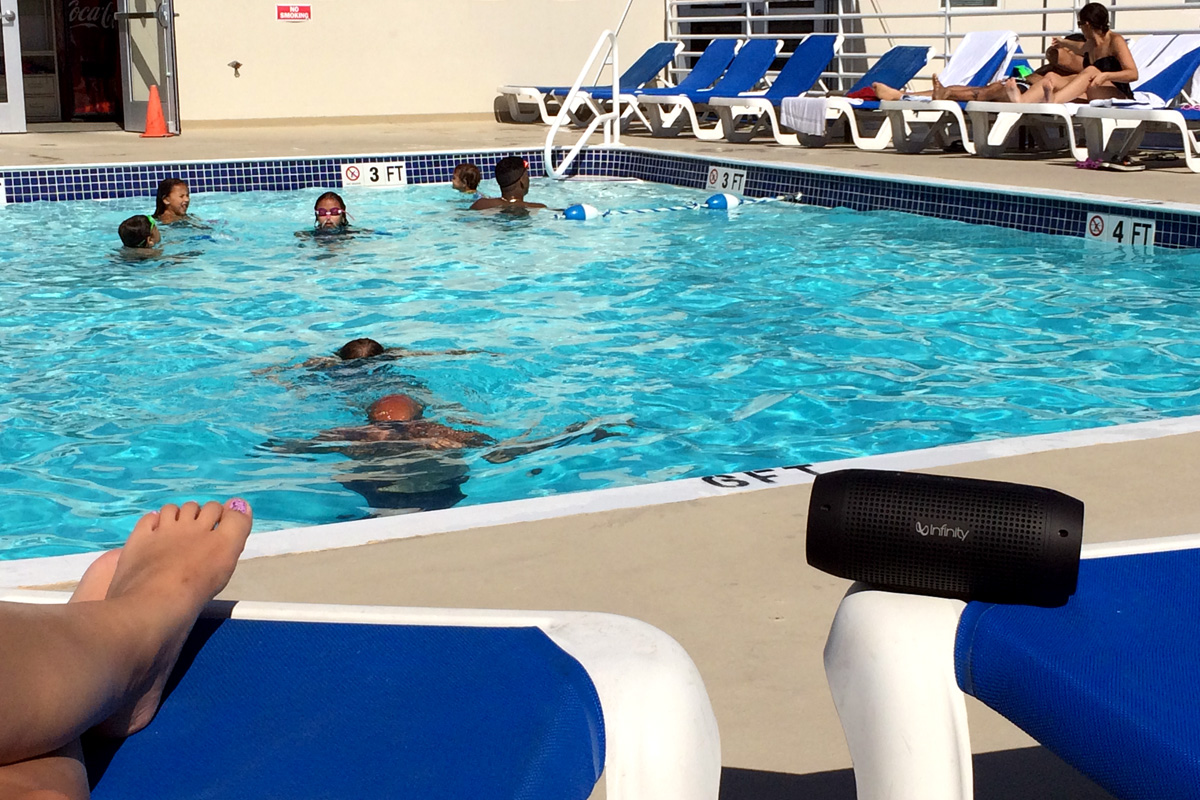 Once the sun set, we moved the party indoors, serving up some much-needed food and drinks, along with some great tunes. Inside, the Infinity One Portable Speaker was even more impressive, filling the entire room with crisp sound and ample bass. If you didn't know any better, you'd swear the music was coming from a set of full-sized speakers, it's that rich and full.
The next day, we made our way to the beach with out trusty Infinity One in tow. The girls laid out and worked on their tans, while we cranked up the tunes and played some football to pass the time. Since I didn't want to risk having my phone accidently damaged, I left it back with the girls. And despite the fact that our speaker was a good 30 feet away, it did not skip a beat (literally), showing some truly impressive Bluetooth range.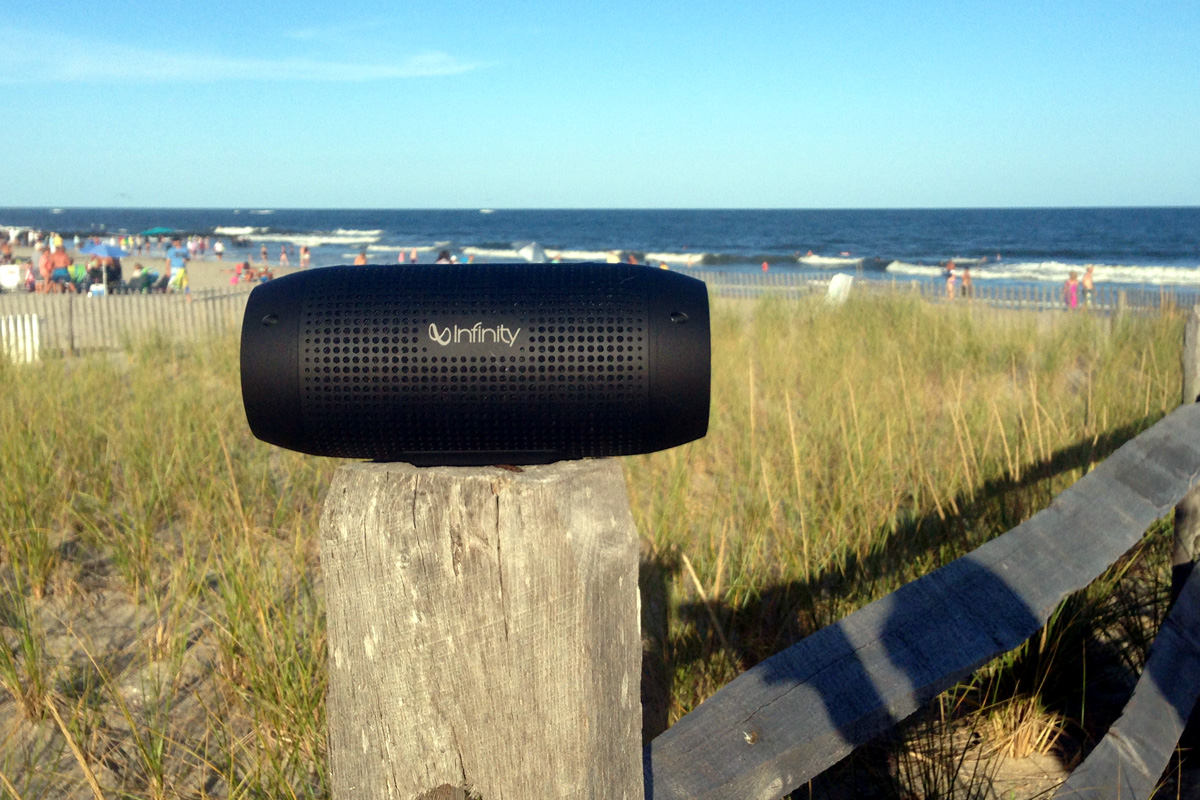 With everything that had happened the night before, I totally forgot to recharge the speaker.. But even after a day of heavy use, it worked like a champ. In fact, we got through the rest of the weekend without charging it once, which was pretty amazing! (And especially good if you forgot the charging cable, like I might have)
Our Labor Day festivities ended with a family BBQ, a few brats, a bunch of beers, and the sweet sounds of Bob Marley on Spotify. His reggae music gave our BBQ a different vibe than our typical family get-togethers. Cornhole became a necessity, and everyone came outside to root on their fellow family members. And in case you're wondering, I went 4-1, a percentage I'll take that any day of the week!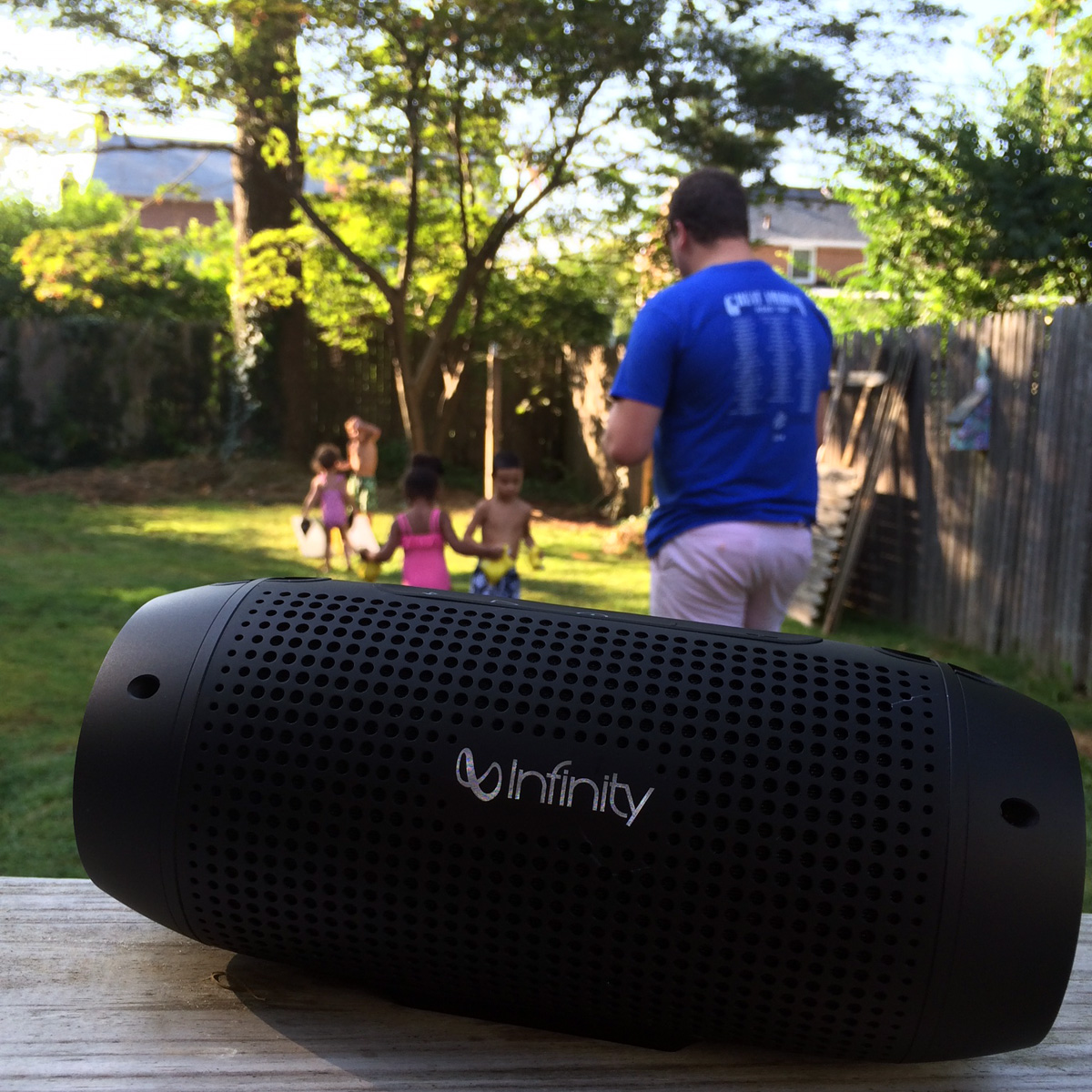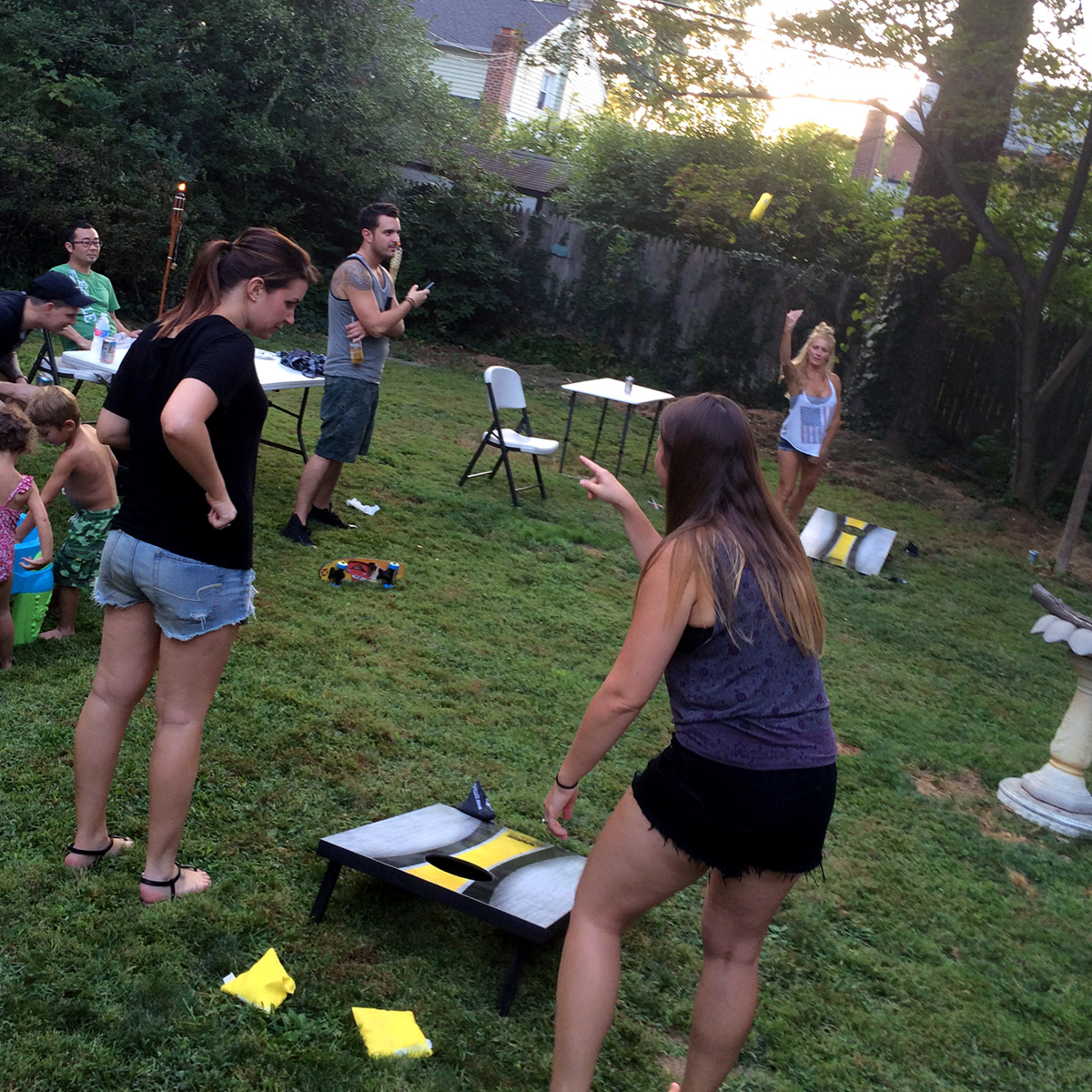 We honestly couldn't have asked for a better Labor Day weekend. The weather was perfect, everyone had a great time, and the Infinity One definitely helped take our celebration to the next level! Music is such a huge part of my life, and as you can see, it really elevated our weekend down at the shore.
Do you have your car stereo turned up before your ignition turns over? When someone says 'tweeter' do you think of a high-frequency speaker or a frequent user of Twitter? Have you been known to play drums on the steering wheel at stoplights? If so, you may be a certified auto-audiophile. Take this Sound Style Quiz and find out if you've got the music in you. Me, I'm a Sonic Sophisticate!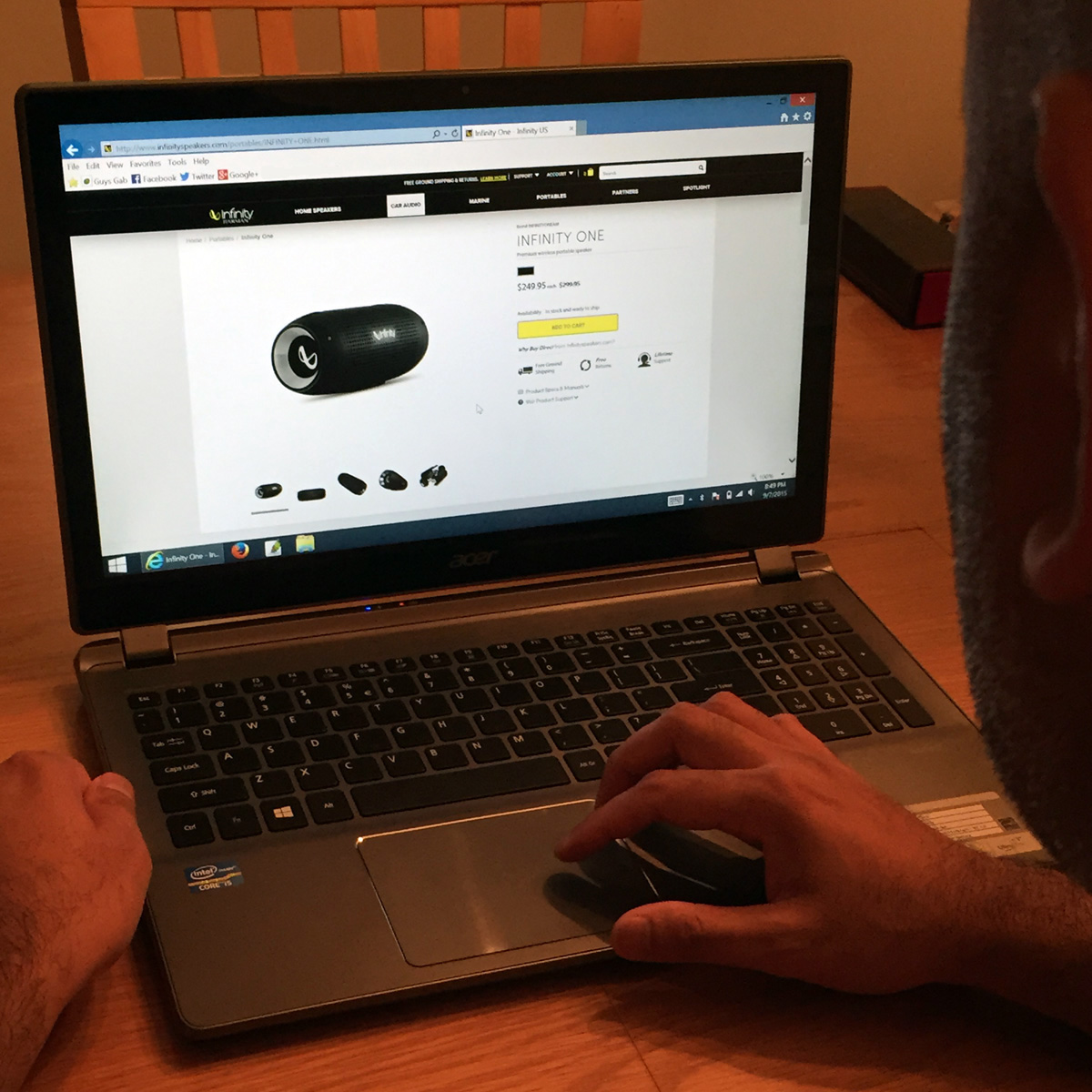 If you are ready to take your next party to 11 no matter the location, head over to Infinity's website and order yourself an Infinity One Portable Speaker today. Once you experience this amazing speaker for yourself, you will never leave home without it!
We're also giving you a chance to win one of these amazing Infinity One portable speakers. Share where you would take yours if you won one in the comments section below!
Harman Infinity One Portable Speaker – 5 winners!
Good luck!