The BIG Turtle Is Coming To "Rock" Your World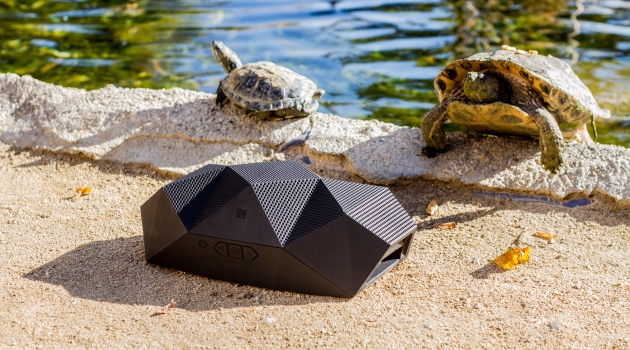 The Turtle is getting bigger and better. You may recall our review of the Outdoor Technology Turtle Bluetooth speaker. It is still hands down our favorite Bluetooth speaker on the market thanks to its combination of rugged durability, funky looks and great sound.
Now this slab of awesome is getting a jumbo-sized upgrade with the new BIG Turtle Shell. They upped the size of the speaker, added a bigger battery and gave us a few new cool features like the ability to charge devices with the inbuilt USB port. Things that didn't change are the awesome design and nearly indestructible IPX6 rated housing.
The project is currently open on Kickstarter, but this isn't our attempt to make you guys spend money; The BIG Turtle project was so popular that it was funded in less than 24 hours. Rather, we just wanted to let you guys know that the team at OT is rocking more great products, and if you want one for cheap, Kickstarter is the best place to grab one.
We will be having a full review of the BIG Turtle Shell in the coming weeks, but if you have anything you want to know about this new product, the Kickstarter page has all the details, and an awesome video to boot. Check it out.