Roman Swipes Review: Is It Better Than Promescent? Read This Before You Buy
If you're like most guys, you want to learn how to improve your sex life.
Roman Swipes and Promescent are two popular products that will both help men last longer during intercourse. But which one is better?
We have chosen to check out these two products because Roman is a popular men's telehealth company and Promescent Delay Spray is the #1 best seller on Amazon and seems to have the most buzz in this space.
We'll get into the knitty-gritty below, enabling the right buying decision for you.
What Are Roman Swipes?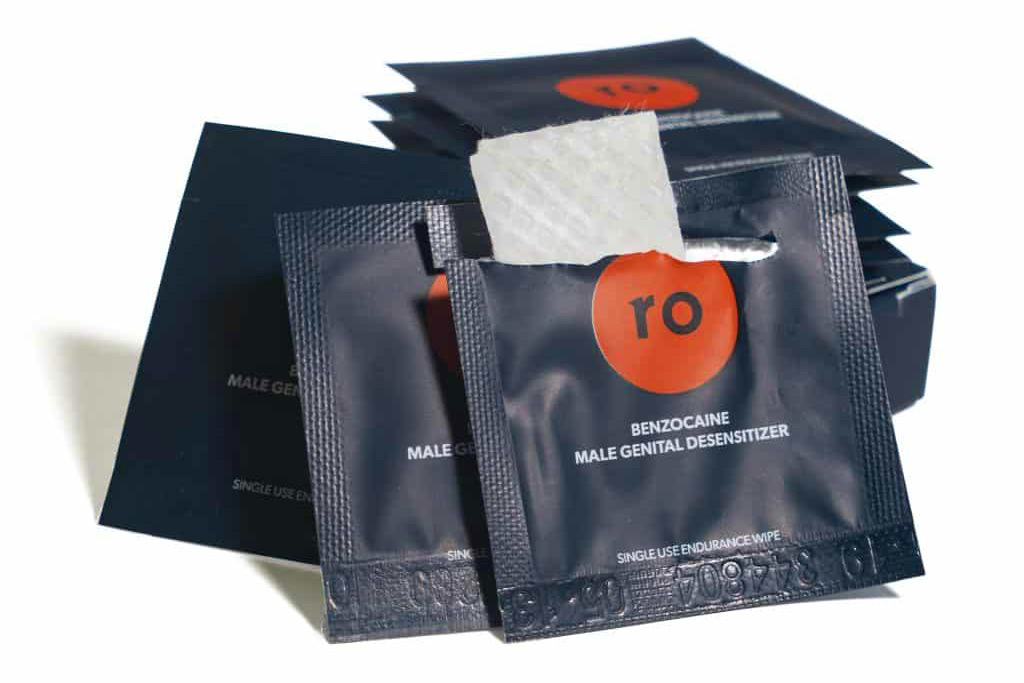 Roman Swipes are a desensitizing wipe designed to aid in delaying premature ejaculation.
They contain benzocaine that desensitizes a man's penis when applied, boosting stamina, resulting in better and longer-lasting sex..
Benzocaine is an anesthetic commonly used in pain-relief products.
The desensitizing ingredient works to reduce the sensitivity of the nerves in the penis to sexual sensation, helping to delay orgasm
Each wipe is small enough to fit in your pocket and is comfortable to carry. The website claims that the product leaves behind no taste or smell after drying, which takes about 5 minutes.
Roman Swipes products can be purchased without a prescription by a physician, and are not available for persons under the age of 18 years.
Note: Roman Swipes can only be purchased with a monthly subscription. No trials or money-back guarantees like Promescent.
As a result, we opted not to try the product and our comments are based on available research.
What Are They Supposed To Do?
Generally, it takes about 5.5 minutes for men to reach their orgasm level while it takes women nearly three times longer.
Male genital desensitizers help men delay orgasm so that their female partners have time to achieve theirs.
Roman Swipes contains 4% benzocaine, a common percentage for pain-related products.
The website recommends applying the wipe to the most sensitive areas of the penis. For most men, the frenulum, the underside of the shaft, and the glans have the most sensitivity that lead to ejaculation.
You wait about 5 minutes for the formula to dry before having sex and desensitization effect will last about 20-30 minutes as the benzocaine is absorbed into the bloodstream.
What Is Promescent?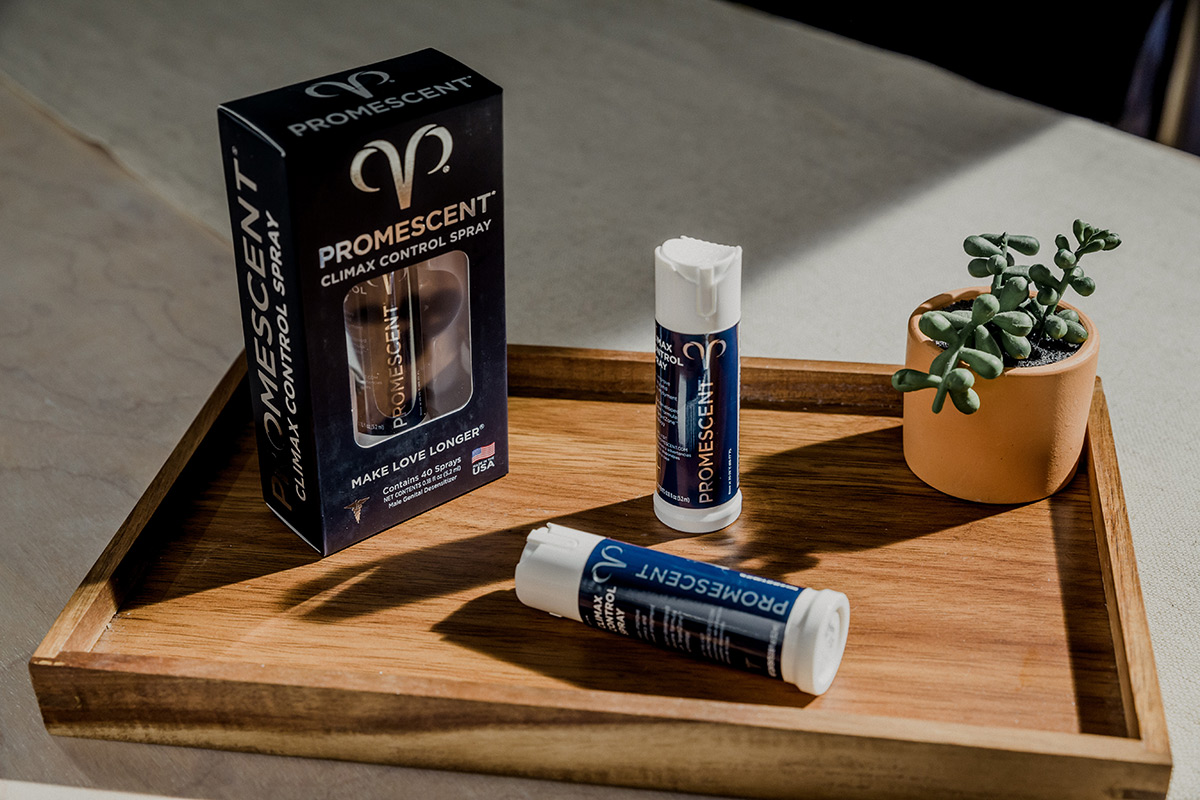 Like Roman Swipes, Promescent is a topical premature ejaculation remedy used to assist men in having a longer-lasting sexual experience.
Similarly, Promescent Delay Spray treats premature ejaculation using an anesthetic.
Promescent comes in a small spray bottle that delivers a specific dose based on the number of sprays. It uses lidocaine instead of benzocaine as the topical anesthetic.
However, that is not the key difference between the effectiveness of the two products.
Promescent uses a patented formula that the company claims allows for better absorption and localization of the lidocaine, allowing the anesthetic to stay where it's applied, rather than spreading across the penis.
They call this patented formula their "TargetZone™ Technology" which promises to only desensitize the areas to which it is applied and has little to no transfer to the user's partner.
It must be quite effective as evidenced by their thousands of customer reviews on their website and Amazon as well as the product's #1 best seller rating on Amazon.
It is accessible over-the-counter (OTC), which makes it easily available on multiple online and large physical retailers (see their store finder here).
We bought Promescent and the package showed up in a plain white bubble mailer and had no mention of the company – even the name for the return address stated 'Customer Service'.
What Is It Supposed To Do?
Promescent facilitates longer-lasting intercourse through their unique lidocaine spray for men.
In clinical studies, it was shown that men using Promescent lasted significantly longer than those that did not. Additionally, this study found that 96.5% of men agreed that it was simple and easy to apply and had little to no effect on the user's sexual experience.
One of the main advantages of Promescent is it comes in a metered-dose spray bottle.
Each spray has about 10mg of lidocaine, so once you have found the optimum number of sprays, it is easy to repeat the dose. You can also adjust the number of sprays to your level of sexual excitement.
For example, if its been a long time since you've had sex, you may be likely to be ejaculate sooner than normal. So applying an extra spray would help slow things down.
Promescent also states that over 2000 medical professionals use Promescent Delay Spray to help their patients overcome their performance issues in bed.
Do Roman Swipes Work?
The short answer is, yes. From what we can find online, it appears Roman Swipes will get the job done.
Roman Swipes are a rebranding of a product called "Preboost".
The company who made Preboost performed a small clinical study with good results, although the number of participants in the study was quite low.
Regardless, even with the small number of participants, Preboost (Roman Swipes) were shown to help men last longer, especially after repeated use.
They have only a few publicly available customer reviews that were chosen by the company to be displayed in a featured section on their website. We would have liked to see a larger sample of verified, 3rd party reviews.
Roman Swipes claim to help men last up to 3x as long with continued use after a 3-month period. However, it is not clear why it takes two months to improve time to ejaculation, how frequently they must be used in order to achieve this level of success and what happens if you stop using them, and then re-start.
It seems that once the benzocaine has worn off with each use, there is no long-lasting effect that would cause you to be able to last longer the next time you used it.
Needless to say, this improvement over two months business is confusing.
Does Promescent Work?
Yes, we were able to find that Promescent was featured in a certified clinical study that shows it helps men last longer.
Promescent absorbs into the skin of the penis to influence the nerves that bring about ejaculation. The spray delays ejaculation by desensitizing the nerves.
The user should wait about 10 minutes after application before intercourse, but foreplay during the wait period is encouraged.
This 10 minute gives time for the product to penetrate the outer skin of the penis and settle into the layers of the skin that contain the nerves that control ejaculation.
That period also helps the spray to dry and not to transfer to your partner.
You can adjust the dosage depending on the amount which works best for you.
How to Use Roman Swipes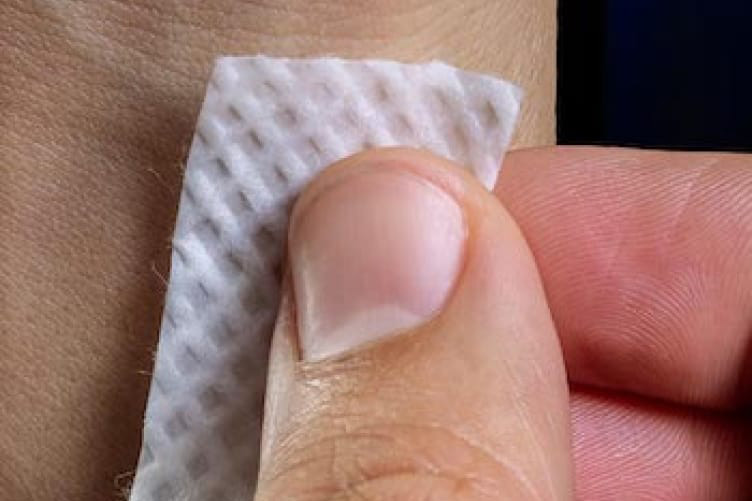 Rub the wipe directly onto the part of the penis which is most sensitive and wait for 5 minutes for the solution to take effect.
Once the solution dries, you're good to go.
Roman Swipes, generally speaking, are safe to use. You should be mindful when it comes to oral sex as the benzocaine can transfer to your partner's mouth.
Waiting 15 minutes after applying improves the chance of removing the taste and smell giving your partner all the comfort they need.
Adjusting the dose with a Roman Swipe is difficult as it's not possible to know that amount of solution that transfers from the swipe to the penis. Some experimentation will be required.
Generally, the numbing effect of a Roman Swipes will last 20 to 30 minutes after applying.
This will give you about 15-25 minutes of effective use after applying the wipe and waiting the recommended 5 minutes.
How to Use Promescent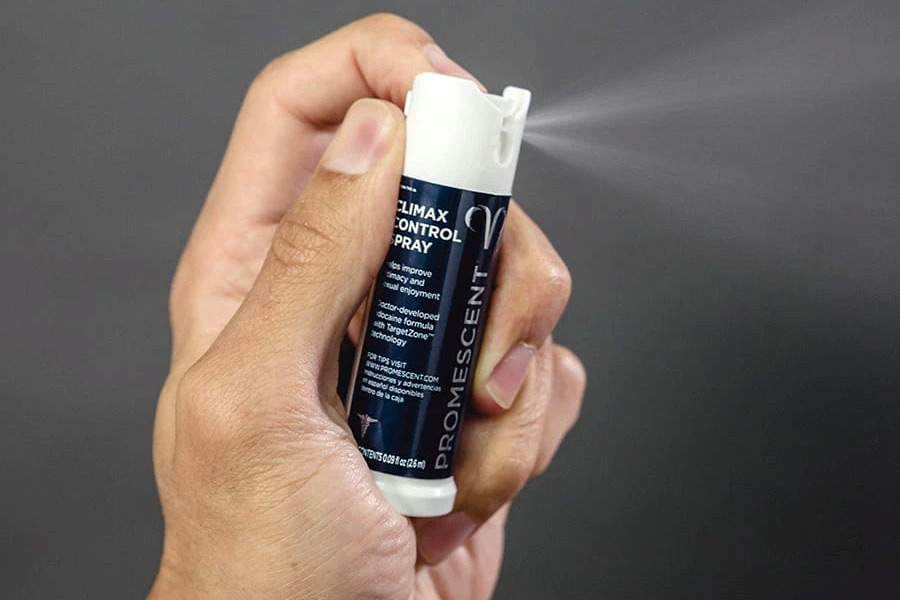 Applying Promescent Delay Spray is fast and simple, and won't interfere with your overall sexual experience.
Shake the spray bottle gently first before you open it.
Spray 3 to 10 times on the most sensitive parts of the penis. Spray on the head of the penis and its surroundings.
The number of sprays will depend on the longevity you want to achieve, given the sensitivity of your penis.
I personally found that 1 spray was sufficient for me.
Wait for about 10 minutes for the solution to dry before starting sexual activity.
If you are expecting oral sex, you should give your penis a proper wipe with a damp towel after the 10 minute waiting period.
Where to Buy Roman Swipes
As of 2021, you can only buy Roman Swipes directly on www.getroman.com with a monthly or 3-month subscription.
Some people on Reddit reported that it is hard to cancel the plan, and multiple complaints have been filed with The Better Business Bureau.
You can choose from a monthly or quarterly plan that automatically charges your card and is shipped every month or every 3 months.
The company states that orders are shipped with two day shipping.
Once your order is received, you immediately get an email link that will help track your shipment.
Are Roman Swipes in Stores?
No, you can only buy Roman Swipes at their website with a monthly subscription for about $30.
From online reviews it appears that the subscription can be hard to cancel leading (see their BBB reviews here).
Where to Buy Promescent
Promescent Delay Spray and their other sexual enhancement products can be purchased directly on their website, www.promescent.com.
The product is shipped very discreetly, so much so that when it arrived I had no idea of what was inside and forgot about the simple ordering process a few days back.
It was delivered in a nondescript package without indicating the product's name or the company on the packaging for privacy purposes. The return shipper's name was 'Customer Service'.
For orders over $10, you will receive free USPS first-class shipping. Promescent claims it will typically arrive in the mail within 2-4 working days depending on your location; metropolitan city vs rural community.
Promescent also has overnight ($17.95) and 2-day ($7.95) shipping options available, if you're in a hurry.
Non-US orders items are shipped via FedEx International Express at varying fees. Time taken for delivery depends on location, but you may be able to receive your order in as little as 1 day.
Is Promescent Delay Spray in Stores?
Yes, Promescent can be found in popular large retailers such as Target. You can also buy Promescent on Amazon, Walmart.com, and what appears to be nearly 400 local pharmacies nationwide.
Note: We've noticed that the best pricing seems to be direct from Promescent's website by at least 20%. They also have some bundles where you can save even more when buying in bulk.
The easiest way to find a retailer is to use their store locator here.
We did a quick search in one Southern California zip code and found more than 30-stores where you could find and buy Promescent today.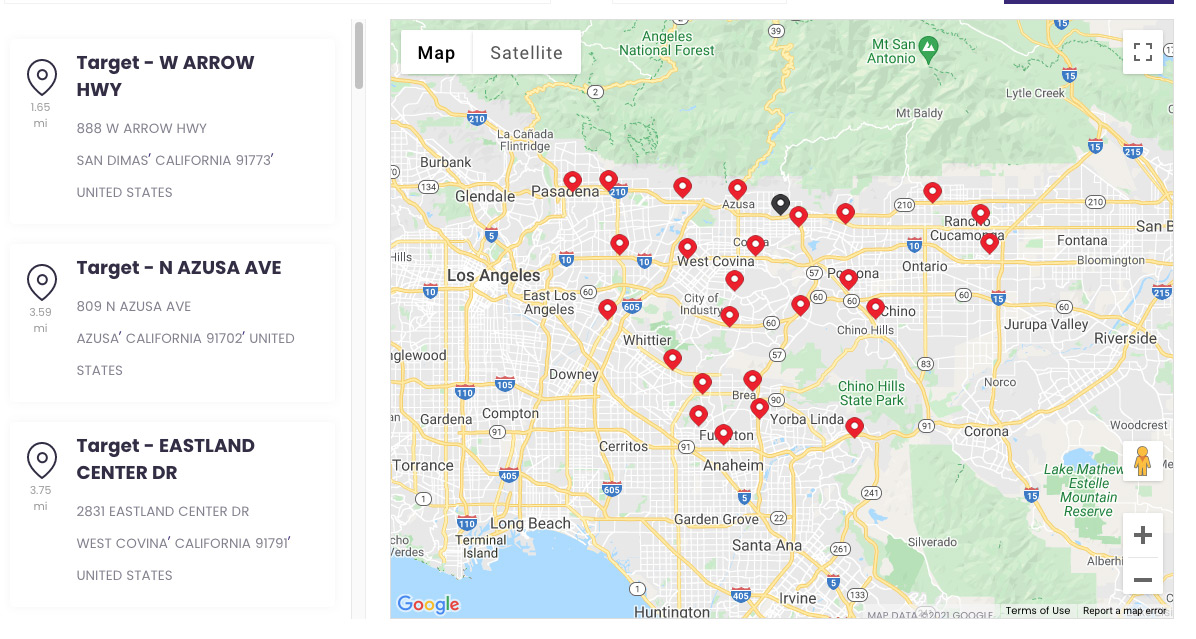 Customer Reviews of Roman Swipes
As a note, there were not a lot of verified or 3rd party reviews online.
It appears Roman is carefully controlling product reviews.
In any case, below are positive and negative reviews of Roman Swipes that we were able to find.
Positive Reviews of Roman Swipes
This review by a 'Roman Member' was pulled from their website.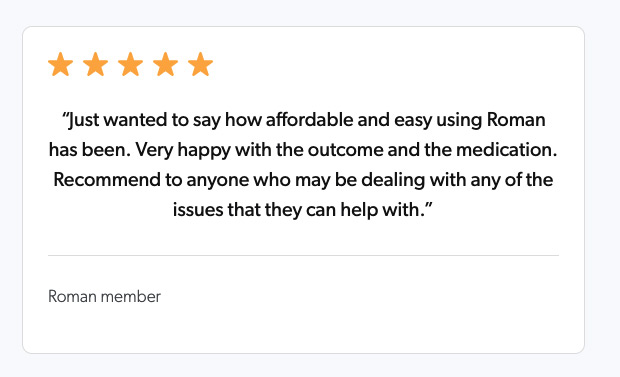 Note: We were unable to verify that Roman uses a 3rd party platform for their reviews which would lead to clearer consumer satisfaction.
Negative Reviews of Roman Swipes
We were only able to find a few public comments on Reddit regarding Roman Swipes.
The website only shows 5 stars and it wasn't clear if these were for the Swipes or a different product.
A Reddit user posed the question: "Has anyone had success with Roman Swipes? Can't find a review anywhere…".
Reddit user u/ibleedbigred responded saying, "Dude, they definitely don't work. It's such a gimmick, like those pills to make your dick grow 10 inches over night. Save your money."

Customer Reviews of Promescent Delay Spray
We were actually very surprised by the amount of reviews we were able to find on Promescent.
They have over 1,000 reviews on their Delay Spray product alone on their site and over 9,000 on Amazon.
Below are both positive and negative reviews of Promescent Delay Spray that we were able to find.
Positive Reviews of Promescent Delay Spray
A person by the name of Christian V. posted a verified, 3rd party review about a week ago stating:
"Me and my gf really loved this spray went from lasting a minute having to pause frequently to going at it for hours! 3 sprays I had a little trouble to get hard but 1 spray works perfectly for me now that I tested it. Thank you."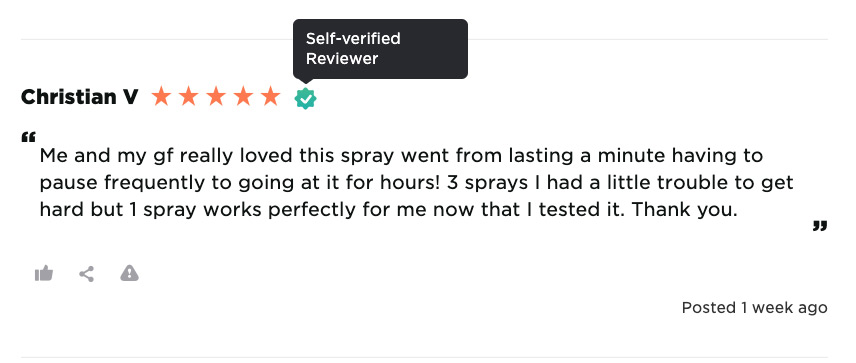 (or see it here)
Another person on Amazon by the name of Chaquel Finney stated:
"I was skeptical about this product when I received it . I had ordered the trial sized bottle for $19.99 and when I got it, I just knew I had been duped! Well, I applied it on my partner as instructed(I only used three sprays) and waited ten minutes. When it was time to get down to business, let me tell you…. Bayyyybeeee!!!! I had the time of my life and so did he!!! He held on for nearly thirty minutes before he had to release!!! When we finished, he told me that we HAVE TO DO THAT AGAIN!!! Thank you Promescent and Amazon"
(or see it here)
Negative Reviews of Promescent Delay Spray
A customer by the name of James A Sims left a negative review on Amazon, leaving 3 stars and stating that Promescent "Works almost too well":
"The product does what it's intended to do, desensitized. The first time I used the suggested amount of sprays and felt it desensitized me to much and I found myself working harder to feel the pleasure of sex. The 2nd time I only used about 1 spray on the most sensitive shift area. it worked a lot better and I was able to have more enjoyment myself as well as my wife. still just a little to desensitizing but I will continue to experiment and find the right place of application for me so that I still have some sensitivity in the right area."

(or see it here)
Another customer on Reviews.io did not have a glowing review of Promescent. Nasir A. stated that it didn't work for him on his first try, but that he was going to give it a second shot.

Which Do We Recommend, Promescent or Roman Swipes?
Both products will help you last longer. However, we recommend Promescent for several reasons:
It's easier to buy. On their website (our recommendation). On Amazon or Walmart.com. And at Target stores.
There are numerous public reviews. There are thousands of public reviews for Promescent on Amazon and 3rd party review platforms that attest to its performance.
TargetZone™ Technology. In my experience, Promescent's desensitizing effect stays local to the area applied. Although the Roman Swipes weren't tried, I have tried other products without this technology (only Promescent has this) and the numbing effect spread across my whole penis so I lost sexual sensation.