Say Hello To The Official Guys Gab Burger

While down in South Beach for the Amstel Light Burger Bash, Chef Paul Malvone served up burgers on behalf of Amstel. This year, he gave Amstel Light fans and festival-goers a chance to taste his award-winning "Hot Mess" burger, which includes bacon, jalapeños, sweet potato fries and dripping American cheese between two Thousand Island dressed buns.
He's got the talent and the burgers speak for themselves- they truly are delicious.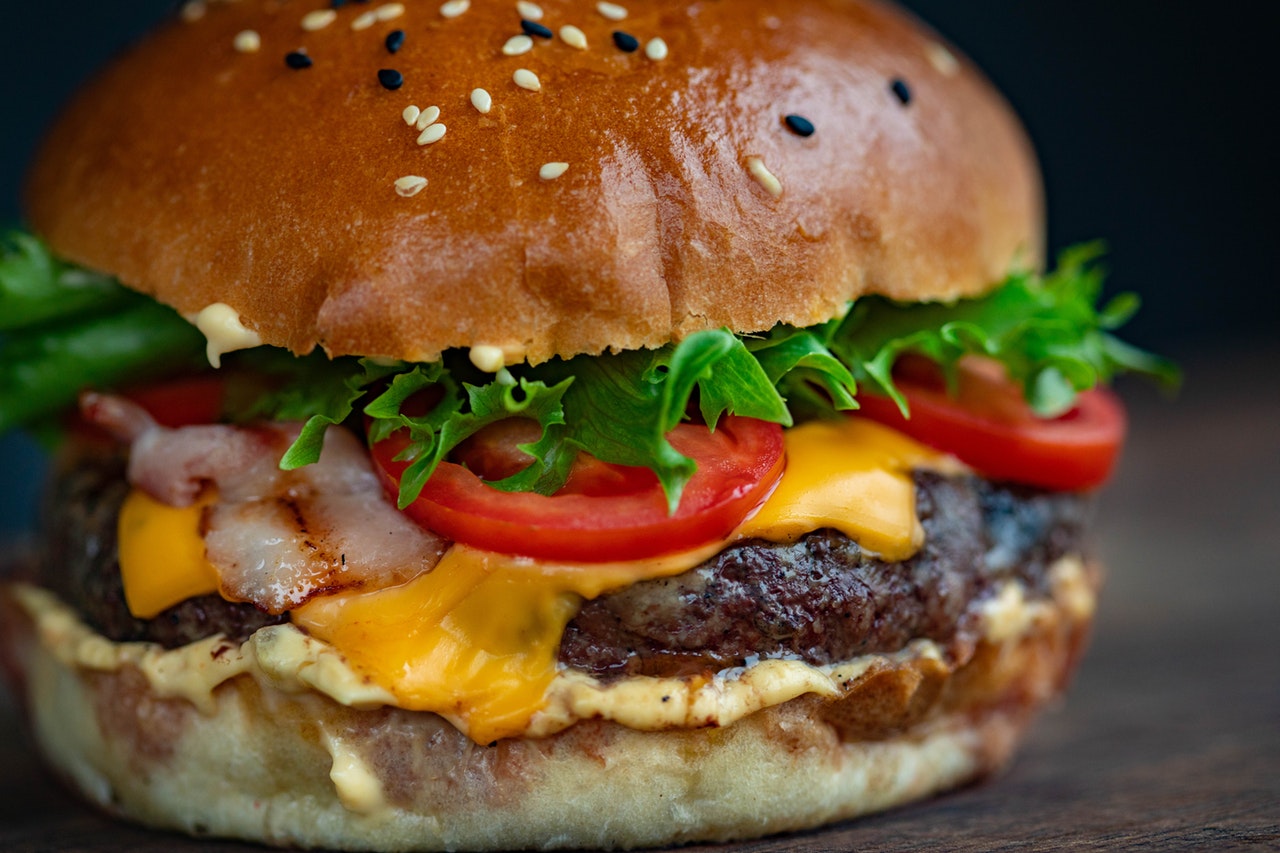 Chef Paul offered to create a burger recipe specifically for our readers and designed to pair perfectly with Amstel Light, since Amstel Light is the ideal match for the most mouthwatering burger recipes around. Here's what he came up with:
The Guys Gab Burger
An all-time, all-American favorite burger combo: Lettuce, Tomato, American cheese, Bacon, Blue cheese dressing, BBQ sauce.
Ingredients:
4 deli rolls
2 lbs. of ground beef 80/20 (preferably certified Angus)
1 oz. all-purpose seasoning salt
8 strips of Bacon (Apple wood smoked is a great choice)
1 Tomato
1 head of lettuce
1 bottle of your favorite BBQ sauce
1 bottle of Chunky Blue cheese dressing
8 slices of American Cheese
1 bottle of Amstel Light
Preparation:
Mix 2 lbs. of ground beef with about 1 ounce of all-purpose seasoning salt
Make 4 burgers with either a press or by hand at ½ lb. each
Slice tomatoes to desired thickness
Shred lettuce or just use whole leaves, based on preference
Precook the bacon to eventually top your burger off
Cooking:
Cook your burgers to your desired temperature

Recommended: medium (pink in the middle)
Final Instructions:
Slightly melt the American cheese over the burger and place the burger on the bottom bun – You may want to cover the burger to help melt the cheese faster
Top it with the bacon
Drizzle the BBQ and Blue cheese dressing
Add the sliced tomato and lettuce, and you're ready to serve
Eat and enjoy with an Amstel Light!
Try it out for yourself, and let us know what you think of The Guys Gab Burger!