Spreadsheets – A Reason To Reach For Your Smartphone During Sex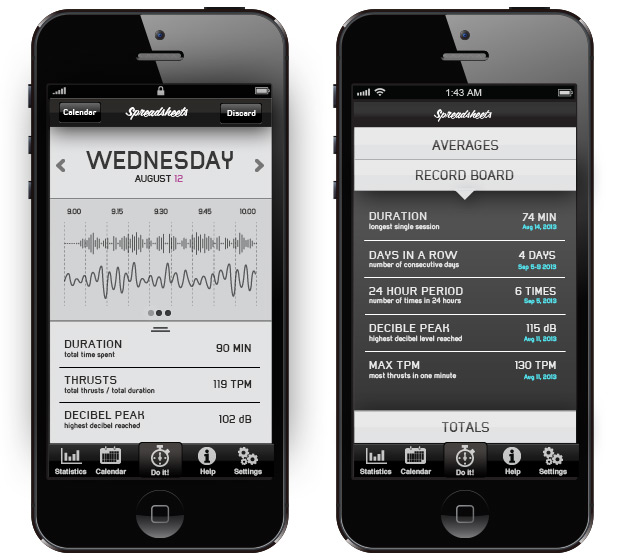 Spreadsheets is a mobile application created to provide statistical feedback of a couples' performance based on movement (accelerometer) and audio (microphone) data. Find out how many thrusts per minute you're averaging, how long you go for, and exactly how loud it gets.
Think of it like Foursquare for sex, where you're trying to score points (in addition to scoring with your girl) for a variety of achievements. It sounds a little out there at first, but convince your girl to give it a whirl and you'll find that it's actually quite fun trying to make the leaderboard.
The Spreadsheets app is intended to invigorate couples stagnant sex lives, help couples improve sexually, and aid singles in maintaining a personal track record.
At only $1.99, the Spreadsheets App costs less then a box of condoms, a single rose, valet parking, or an all-you-can-eat shrimp buffet. All while providing more enjoyment. So what are you waiting for, download the app today and start tapping… or thrusting.