You'll Stand Out From The Crowd With This 2014 Dodge Challenger.. Superbird?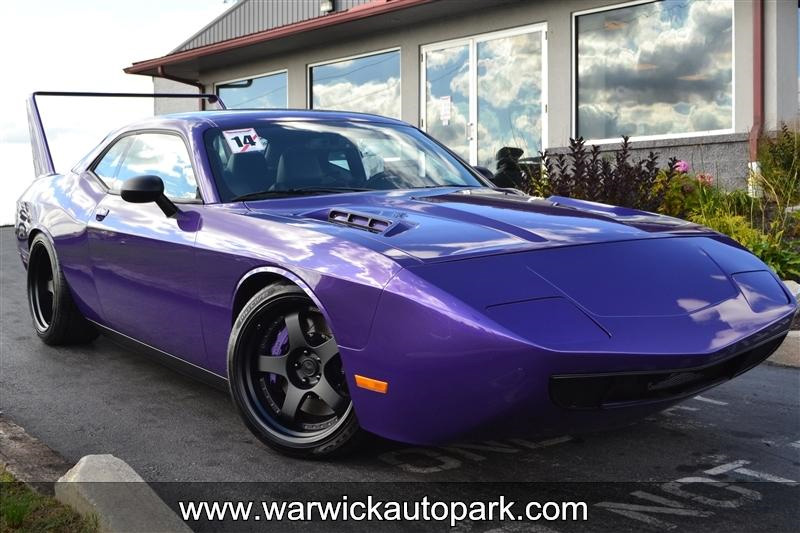 Now here's something you don't see everyday, a 2014 Dodge Challenger R/T HEMI that has been modified to look like a modern-day Dodge Charger Daytona / Plymouth Superbird, complete with the iconic nose-cone and massive rear wing.
I stumbled across this gem while surfing the ol' Interwebz last night, and I just had to share it with you guys, as it's definitely one-of-a-kind. The seller claims that the car has over $40K in upgrades, and that alone is baffling to me, as you can buy a new Hellcat (or used Viper) for that price.
But hey, who am I to judge. Maybe the previous owner wanted a ride that would turn heads at his local Cars and Coffee. If that's the case, he most definitely succeeded in that respect. And mad respect on going with Plum Crazy Purple, as that's my favorite MOPAR color of all time!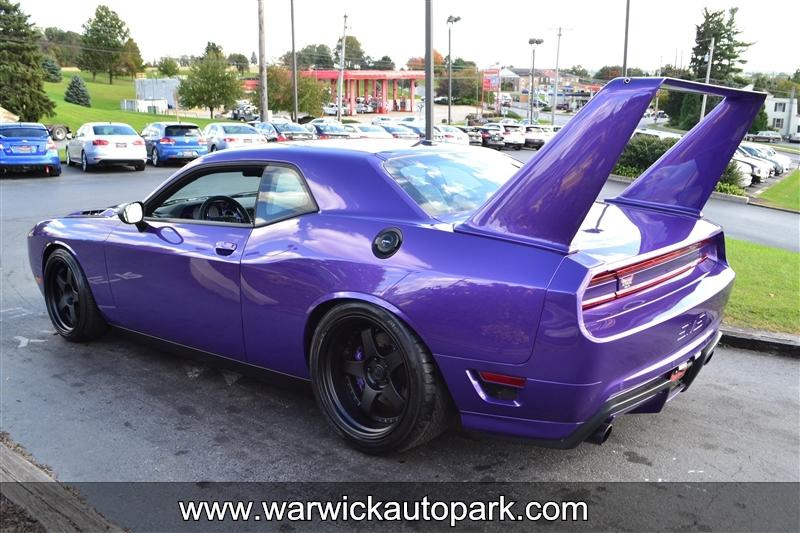 In any event, if this Challenger Superbird hybrid is your cup of tea, give the guys at Warwick Autopark a call, and see if it's still available. They're currently asking $45,995 for the car, which seems like a pretty decent deal, considering the low miles and all of the upgrades that the car has:
Look at this super awesome, one of a kind 2014 Dodge Challenger R/T HEMI that was converted into a Road Runner Superbird!! This car has over 40k in upgrades such as KenneBell Black Edition Supercharger, SMS Superbird rear bumper with diffuser, SMS Hood, custom wide body with HPP Rear Spoiler and front Bumper, Alpine Touchscreen radio, 20" SSR Professor SP1 Wheels, Custom Superbrid seats and floor mats, Brembo 6 Piston/4P Piston Upgraded brakes, KW V2 Coil Over kit Suspension and is a clean CarFax 1-Owner with just 1,800 miles!! It is definitely one of a kind and is a must-see!! This vehicle has been fully serviced, PA inspected, and has a fresh oil change.
If this place was a little closer to me, I would take a ride out there so I could see (and test drive) this bad boy for myself, as it has definitely piqued my interest for some unexplainable reason.
There are plenty more pics of this car on Warwick Autopark's website, so make sure you check them out!
What do you guys think of this 2014 Dodge Challenger Superbird?
Photo credit: Warwick Autopark