The 2014 Lexus LS460 – It's All About The Back Seat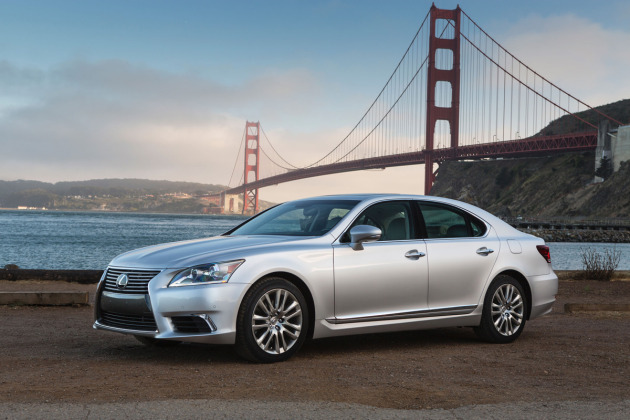 When you get into a full-sized luxury sedan, you will know it. Not by the price tag, the nameplate, or the look of the car, but instead you'll know it because the back seats will be more luxurious and comfortable than the driver's seat will be. That's true luxury and that I what you get with the 2014 Lexus LS460 with every amenity you can name in the $90,000 price range.
Full-sized luxury cars make three statements: one to the crowd as you get into the car, one to you as you settle into the car, and one to the road as the driver glides it along for you. If all three statements are "wow, this is luxurious," you know you have a great luxury ride. The LS 460 gives that full suite of statements.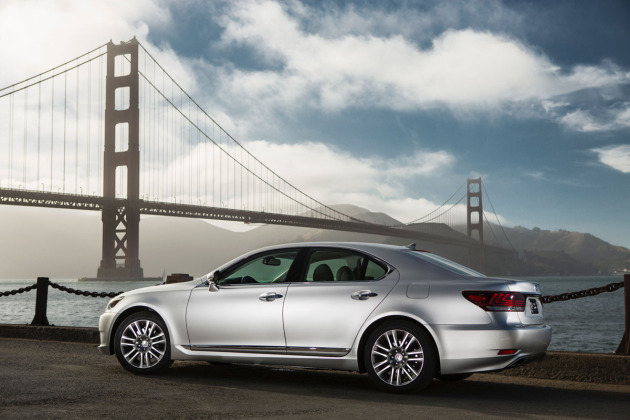 Our ride in the car took place over a week's time as we drove it.. well, everywhere. The 2014 Lexus LS460 is not a sport sedan, by any means, but it's huge, it's comfortable, and it's confident on the road. Some might not like the somewhat cushy handling and the body roll around corners, but that's because they miss the point of the LS460 - It's about the back seat, not the front. It's about making that person back there comfortable for the ride, not about making 0-60 times or hitting corners at speed.
The back seats have a lot going on. So much so that I was jealous that I had to be the driver instead of a passenger. My friends, neighbors, wife, and others who rode back there, though, were in heaven. From the small refrigerator for chilled water or small champagne bottles to the massaging seats and individual vanity mirrors, the LS 460 has it all. The pull-down center armrest for the rear seat gives passengers back there full access to seat adjustments, massage levels, rear window shades, their own climate controls (including heated and cooled seats), and a lot more. Most of that comes through the optional (and very much worth it) Ultra Luxury Package, ringing in at almost $7,000.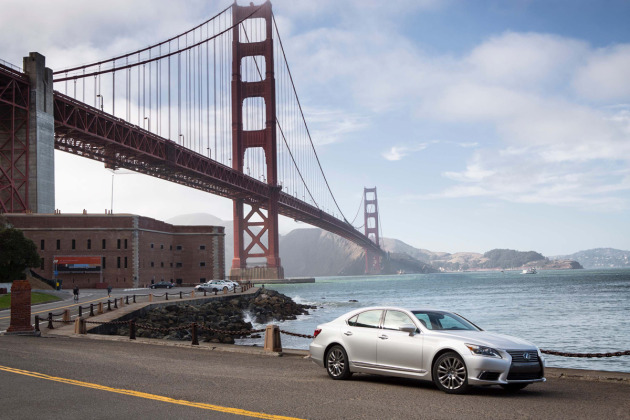 But hey, if you're already buying a car that begins at $75k or so, another $7k for way more luxury is no big deal. If you're goal is to save money, find another car or skip the Adaptive suspension package and updated headlamps with wipers. You need the Ultra Luxury. Trust me. Without it, this is just another huge sedan. One that happens to be contemporary in its styling and understated in its exterior, that is.
Speaking of that, few big luxury sedans will rival the 2014 Lexus LS 460 for its elegant "slip in unnoticed" style that can, when need be, suddenly catch onlookers unawares when it arrives. Most people, until I opened the doors, assumed this was "just another Lexus." Then they saw the interior and jaws dropped.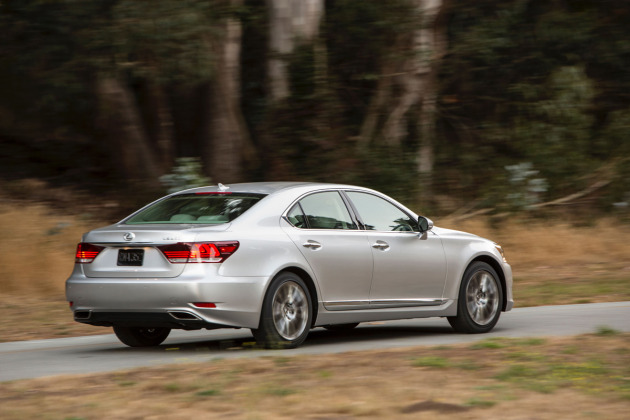 For those of you who're more interested in the nuts and bolts, the Lexus LS 460 is powered by a smooth-running 4.6-liter V8 that produces a more than adequate 386 horsepower and 367 lb-ft of torque as a rear-wheel drive via an eight-speed automatic transmission. Add in all-wheel drive, though, and those numbers drop a bit to 360 horses and 347 pound-feet. The EPA gives the 2014 LS 460 a 19 mpg combined rating, if those who own this car worry about such things. The AWD loses an MPG point on that rating.
The whole impression of the Lexus LS 460, though, is one of refinement and elegance. There are several elegant cars in this segment, however, and the Lexus will got lost in the crowd if compared. It's greatest strength is its understatement, though, which keeps it from being ostentatious or overbearing.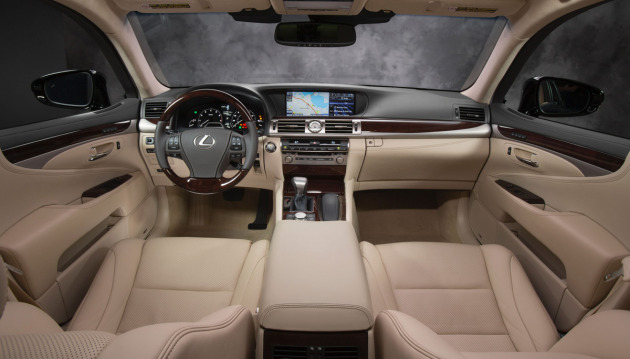 It's a fine, fine car that any Jeeves would be happy to escort his boss around in.