The 2016 Cadillac CTS-V Has A Top Speed Of 200 MPH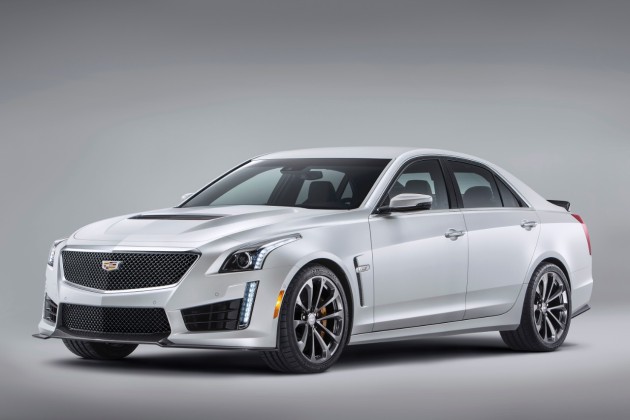 The 2016 Cadillac CTS-V was introduced yesterday, and the stats speak for themselves. The supercharged, 6.2-liter LT4 V8 puts out 640HP and 630lb-ft of torque. With the advanced launch control and the 8-speed automatic transmission, Cadillac claims the 4,100 pound car will sprint to 60 MPH in just 3.7 seconds, on it's way to a top speed of 200 miles per hour.
As Martin Lawrence would say, "Shit just got real!"
With more horsepower and torque than the Mercedes-Benz 5.5L Biturbo V-8 and the BMW M-series 4.4L TwinPower (twin-turbo) V-8, this new CTS-V should have the Germans shaking in their boots.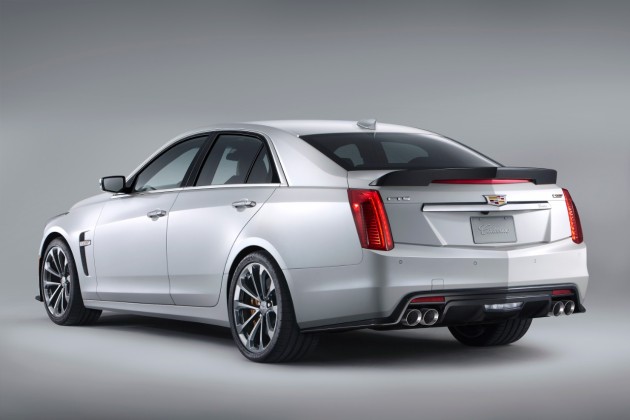 Magnetic ride is standard, as is an eight-speed transmission that offers full manual control via steering wheel paddles. Purists might balk at the lack of a manual transmission, but truth be told, the last-generation CTS-V had a 6-speed transmission that was very stiff and grabby, not very "luxurious" at all.
There's a slew of technical data available in the official press release if you're interested, but suffice to say, this car will be an absolute beast when it hits the streets, and we can't wait for our turn behind the wheel!
The 2016 CTS-V will make it's public debut at the 2015 Detroit Auto Show in a few weeks, and the car is set to launch in late summer. No word yet on price (or if a coupe variant is expected), but we'll be sure to keep you updated as more information becomes available.
In the meantime, enjoy this photo gallery and teaser video: