The ECBC Hercules Laptop Backpack Makes TSA Security Checks Simple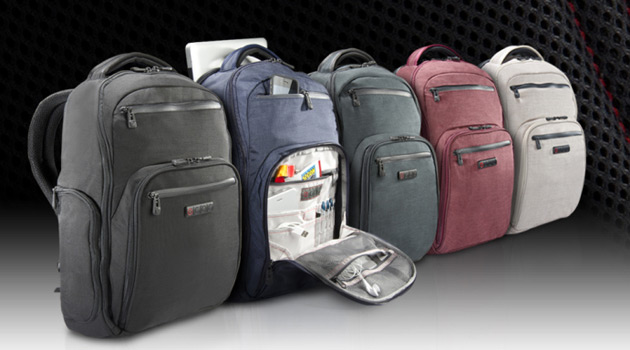 One of the worst parts of traveling is dealing with that dreaded TSA line. Take off your shoes, your belt, take out your laptop, everything out of your pockets, etc. On my last trip, I forgot to take out my laptop (it was in a separate zippered compartment in my backpack, and I totally forgot it was there), and all hell broke loose.
Thankfully, I won't have to go through that again, now that I've found the ECBC Hercules Laptop Backpack. The ECBC Hercules has a TSA-compliant compartment for your laptop, which allows you to simply unzip the back panel of the backpack, lay it down flat and run it through the scanner. Your computer stays protected in its own padded compartment and there is no need to load and unload the laptop in and out of the plastic bins.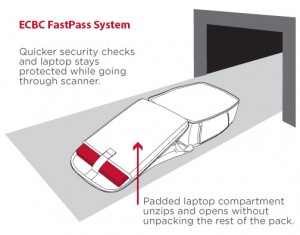 Unlike other backpacks I've looked at, the Hercules has a laptop compartment that can fit most 17″ laptops, and it's also got a trick foam insert to properly secure smaller laptops, giving you the best of both worlds! In addition, there's a padded iPad/tablet pocket, a fleece-lined pocket for your MP3 player or sunglasses, along with a slew of other pockets to stow whatever you need.
Large interior storage space, a TSA-compliant FastPass laptop compartment, pockets for all your personal and work items, dual 'hide away' zippered beverage pockets, and available in five stylish colors. What more could you ask for?
The Hercules Backpack is sleek in design, provides maximum comfort and is built to last. And it can be yours for just $139.99. Order the ECBC Hercules Laptop Backpack, and your next trip through security will be that much less stressful.