The Truth About Motorcycle Helmets Today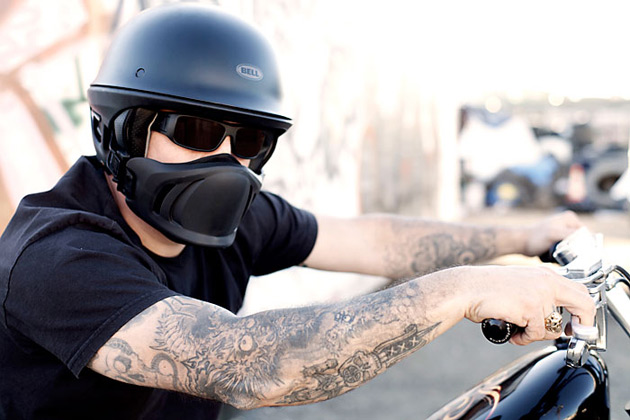 America, land of the free, should be a place of choices and freedoms. Unfortunately, even though more than half of the states have repealed mandatory helmet laws, motorcycle education firm ABATE of New York says some states are still requiring the use of helmets and taking away that freedom. But why?
Helmets Aren't the Problem
The federal government imposed mandatory helmet laws in 1966, then repealed those laws in 1976. Through the 1980s, motorcycle fatalities dropped by 30 percent. During that time, more than half of the states either dropped the mandatory helmet law, modified it heavily, or implemented minimum insurance requirements for riders who ride without a helmet. Some other interesting motorcycle-related facts reported by ABATE include:
Alcohol use contributed to 36 percent of motorcycle fatalities
Unlicensed riders accounted for 32 percent of motorcycle fatalities
Education Is a Must
Motorcycle safety courses, such as the Motorcycle Rider Education (MRE) course in Iowa, are a good start for safety beyond wearing a helmet. An astounding 90 percent of motorcycle accidents involve riders who have never taken a motorcycle safety course, ABATE of New York reports. But education can't stop with the motorcyclist.
According to the Department of Transportation's (DOT) National Highway Traffic Safety Administration, 90 percent of all motorcycle fatalities involve more than one vehicle. Automobile drivers need more education, too.
Motorcycle Helmets Are About Freedom
More people than not use helmets even if they aren't required. Up to 75 percent of riders who have the freedom wear helmets. That number can go up to 82 percent if voluntary use is promoted, and never drops below 50-55 percent anywhere, ABATE reports. Today's helmets are more comfortable than ever before:
Lighter to reduce neck strain
Aerodynamic
Made of stronger materials
Better ventilated
Riders don't have to feel like their freedom is taken away if they are forced to wear a helmet. Today's helmets are flat-out cooler-looking than ever before, and riders may choose all kinds of unique safety, convenience and technological features, such as:
Anti-fog technologies
Flip-down sun visors to reduce glare
Room for communications and entertainment systems
Bluetooth systems that allow high-quality telephone use while riding
Gels and liners that can cool the head
Flip-up modular helmets that can be worn half-up to eliminate sun glare completely
Increased visibility features, such as larger eye ports
Rear LEDs that can sync with the brake lights or improve rider visibility
Washable liners and cheek pads
Nose, chin and breath guards
Collar curtains for wet or cold weather
Deployable air bags to reinforce the neck in a crash.
As motorcycle technology advances, it makes staying safe the cool thing to do for the independent rider. Every motorcycle helmet at Bike Bandit not only meets or exceeds DOT minimums, but will get you from A to B in style.
Richard runs his own small auto shop and loves writing on the side about anything related to cars. He especially loves the American classics and drives a 1969 Sting Ray.