'This Is The End' Now Available On Blu-Ray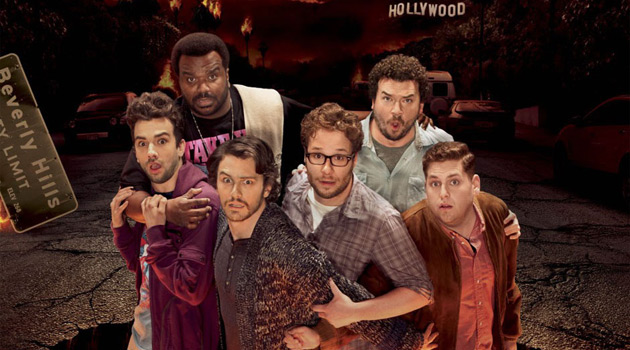 Did you see This Is The End when it hit theatres earlier this year? If not, you don't know what you're missing! This Is The End follows six friends trapped in a house after a series of strange and catastrophic events devastate Los Angeles. As the world unravels outside, dwindling supplies and cabin fever threaten to tear apart the friendships inside. Eventually, they are forced to leave the house, facing their fate and the true meaning of friendship and redemption.
The movie stars James Franco, Jonah Hill, Seth Rogen, Jay Baruchel and Danny McBride, and the newly released Blu-ray Combo Pack includes over 90 minutes of outrageous special features!
You can check out the trailer for the movie below:

Like what you saw? Then be sure to pick up the Blu-Ray Combo Pack, and prepare to laugh your ass off!