Three Reasons To Enter A Fishing Tournament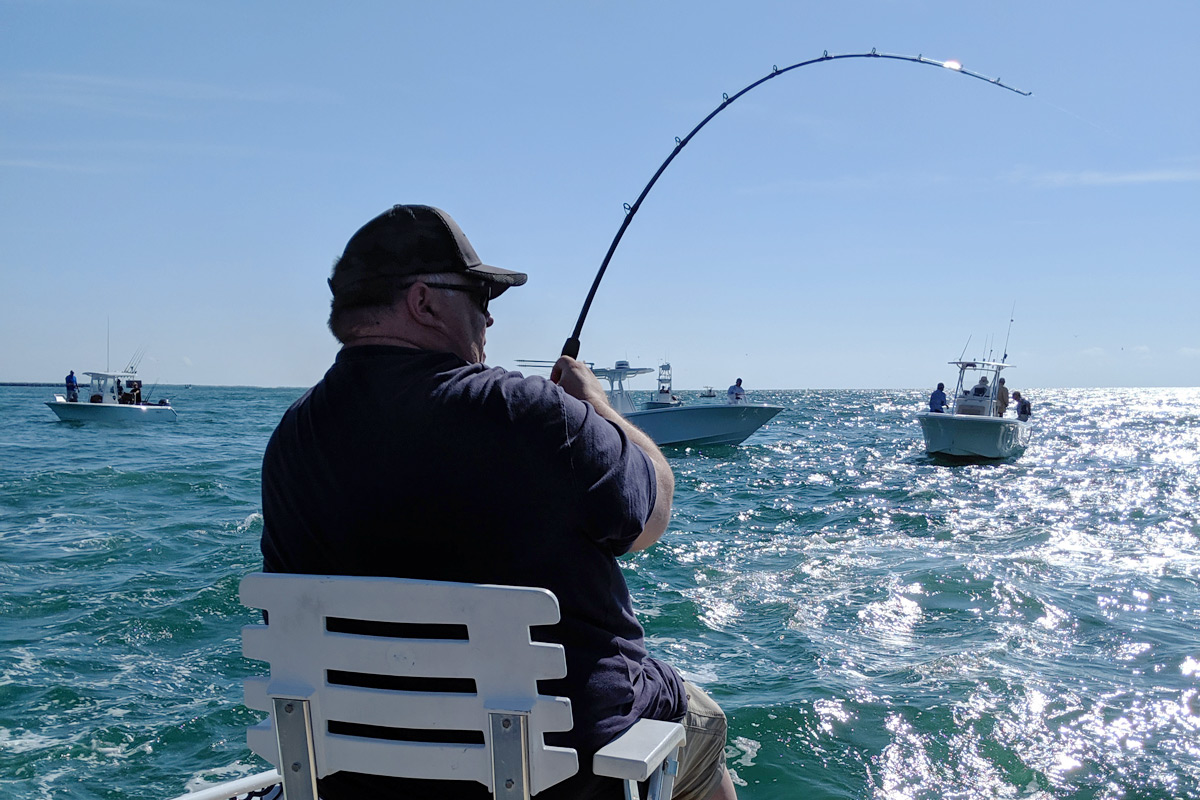 Fishing may be a seasonal sport but there's nothing to stop you from taking your angling skills and putting them into motion for the 2020 fishing season. There are plenty of stunning fishing spots around the world that offer fishing tournaments. Fishing tournaments usually take place as a series of competitive events around or on a clearly defined body of water with specific rules applying to each event. We have narrowed it down to three reasons that anglers should get involved with their next local tournament and it's not just because they are exceptionally fun and exciting. Take a peek!
Some tournaments support local charities – some tournaments nationally, will support local charities, some of which will be sponsored. It is a really communal thing to get involved with, you can enjoy the sport you love, whilst meeting new people, competing, putting your skills to practice and helping the community or wider community by doing so. You will spend a certain amount of time fishing and then you will win by having the most amount of fish and they are measured using 1800scales.com. Sometimes tournaments can be kids and family friendly so you can make it a family affair! Bringing the kids along is a lovely way to introduce them to the world of angling also!
It will improve your skills – you may already have some good angling skills that you want to improve on and entering tournaments will help you harness your skill, ensuring that you are only improving. You can learn from your mistakes, implement new skills, and enjoy it along the way. Tournaments are also great ways to feel as if you're a true angler! Tournaments also may take place in new surroundings, different weather conditions and this can help improve your skills by learning to adapt to different situations. You can impress your fellow anglers and your friends and family by showing your versatility and your passion!
You can win money! Some tournaments offer bigger payouts than others, the smaller the tournament, the smaller the payout but some people have earned thousands as a great hobby and sideline doing something you are passionate about. You can find tournaments in your local area along with other ways to get involved, earn your license, register boats and find the best places to practice your angling skills here takemefishing.org
If this has already taken your eye then there are also ways to get involved when you're on the road. Fishing abroad is another fun way to get involved with the sport if you're new to it; and it can be a lovely day trip especially if you are on a remote Greek island or in the depths of the Swiss mountains. There are plenty of travel companies who offer fishing trips abroad and some may come included with certain tournaments; which make for added excitement on your trip. So, are you tempted to move into the new decade by entering your first fishing tournament?