TidyTilt – The Perfect Companion For Your iPhone 4/4S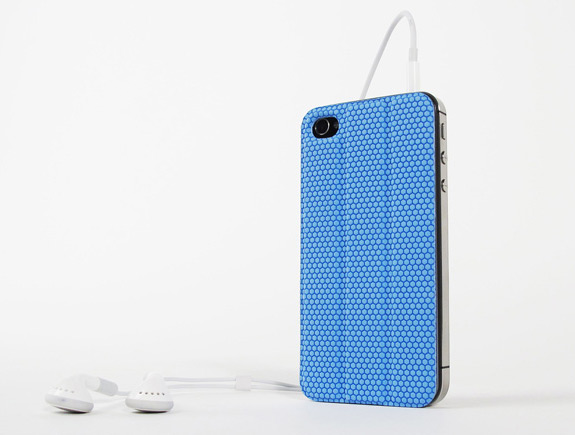 While the TidyTilt case might look like a mini SmartCover at first glance, it's actually designed with a completely different purpose in mind. Make that three purposes.
The TidyTilt keeps your headphone cords neat and secure, it serves as an angled stand, and it enables you to mount your phone to any magnetically-responsive surface.
They say a picture's worth a thousand words, so take a look at the following pictures to better understand just how the TidyTilt works: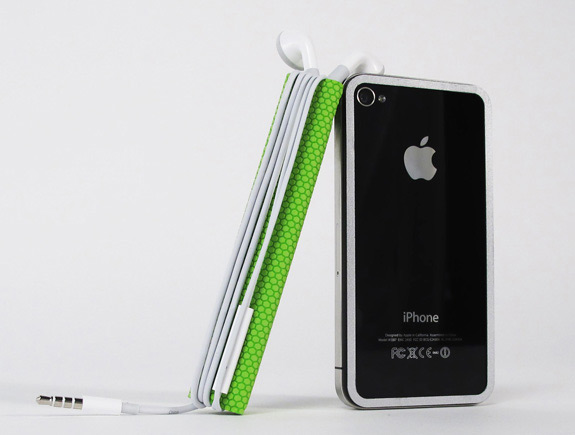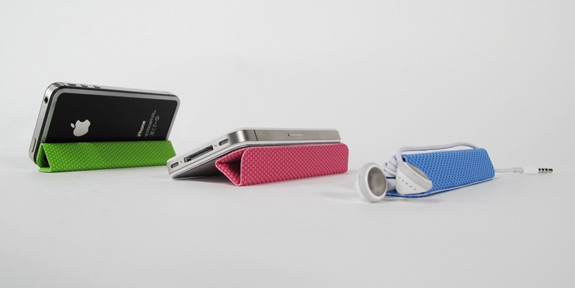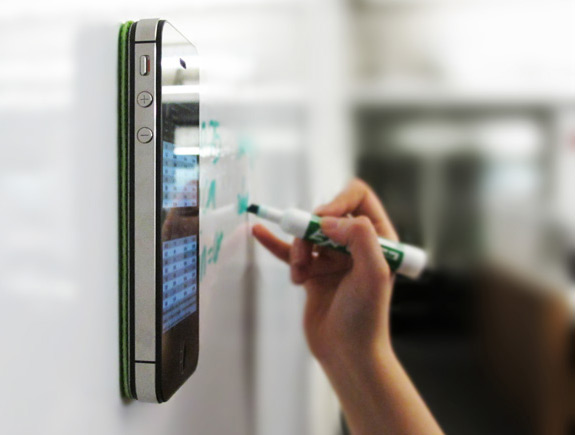 The TidyTilt was one of the most successful projects on Kickstarter, and it's no wonder why. It resonated with iPhone users thanks to it's trendy design, 6 Apple-esque color choices, and a reasonable price point ($29.95). And it's only 0.7mm thick! What's not to love?
The TidyTilt lives up to it's claims: It gives you something to wrap your earphone cords around without getting tangled up. If you're watching a movie or playing a game in landscape mode, the stand allows you to tilt your iPhone without having to hold it. And if you want to mount your iPhone on a magnetic surface (laptop, refrigerator, dry-erase board), you can easily do so.
Nonetheless, I still have some concerns about the case. The TidyTilt protects the back of your phone but leaves your screen completely exposed. I see people with cracked screens all the time, so I'm a little paranoid when it comes to keeping my screen safe. But if you normally run without a case, this shouldn't be an issue for you.
At the end of the day, the TidyTilt is a stylish, well-constructed case that serves a number of purposes. If you didn't know the backstory behind it, you'd swear it was made by Apple. And that's saying something!