Toyota Shows Hydrogen-Fueled FCV At CES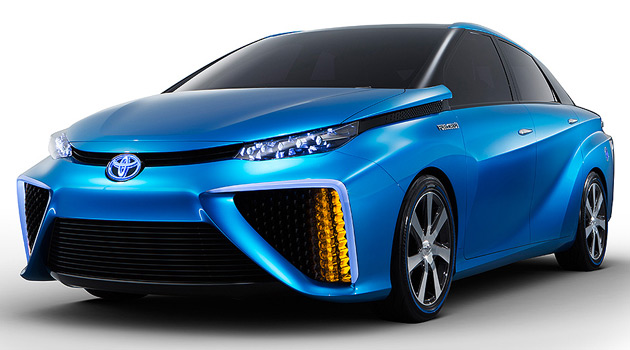 The Toyota Fuel Cell Vehicle (FCV) took the stage at Toyota's press conference at CES, introducing the world to a reasonably priced hydrogen fuel cell electric vehicle that delivers a driving range of about 300 miles, acceleration from 0-60 mph in about 10 seconds, a refueling time of three to five minutes, and no emissions other than water vapor.
And get this. Toyota's "car of the future" is scheduled to go on sale next year in certain markets!
The FCV uses the same hybrid technology at the heart of the Prius, but with hydrogen and fuel cell stacks. With a driving experience that's on par with a gasoline engine, it's not just the next movement in automotive technology; It's the next big movement towards a better future.
You might be asking yourself, how exactly does this technology work? It's simple science. Toyota's fuel cells generate electricity from hydrogen, a fuel that can be produced from a variety of renewable sources like solar and wind power. Hydrogen gas is fed into the fuel cell stack where it's combined with oxygen. The electricity produced by this chemical reaction is used to power the electric motor and to charge the battery. And the only emission from this reaction? Water vapor.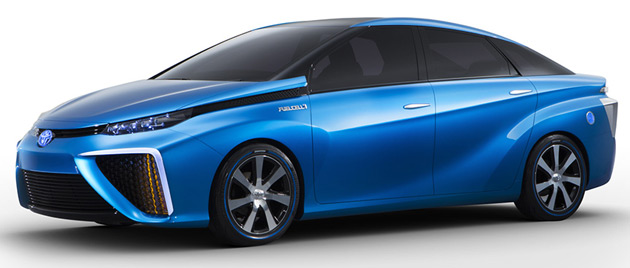 What makes the FCV more appealing than traditional EVs is that it's expected to have an EPA driving range of approximately 300 miles. And a refueling time as low as three minutes, which is roughly the same as a gas vehicle. This addresses the two biggest concerns with electric vehicles, with no perceivable downside.
The FCV will be initially launched in California (no surprise), where the infrastructure for hydrogen fueling stations is already been mapped out.
This is pretty exciting technology, and it should be interesting to see how the FCV fares when it debuts next year. Stay tuned!