Unveiled: The All-New BMW 4-Series Coupe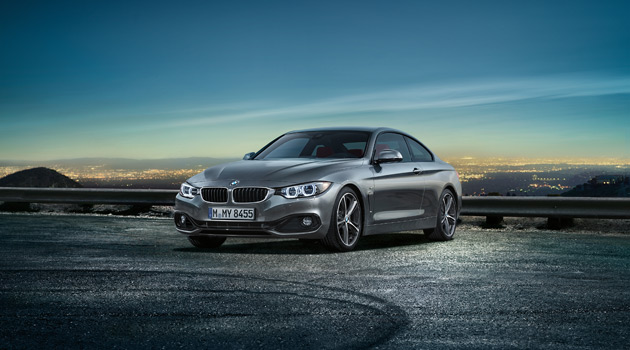 BMW gave us a glimpse of things to come with their Concept 4 Series Coupe back in December, and now they've revealed the production version of the upcoming BMW 4 Series Coupe.
BMW decided to bring continuity to their naming convention by switching the coupe versions of their cars to even numbers, so the 3 Series Coupe becomes the 4 Series. While it's a little confusing at first, it's not nearly as bad as the mess Infiniti created with their Q/QX rebranding debacle.
In reality, the 4 Series is nothing more than a 3 Series with two less doors and some sleeker sheet metal. Power will be delivered from the same engines as the 3 Series sedan, so that's a selection of turbo four and six cylinder engines. Also expect the same 'modern,' 'luxury,' and 'sport' trim levels that are on the 3 Series.
For more info on the BMW 4 Series coupe, check out the press release on the following page.
BMW 4 Series Coupe Photo Gallery:

Video of the BMW 4 Series Coupe: