Watch As SpaceX's Falcon 9 Rocket Lands, Tips Over, And Explodes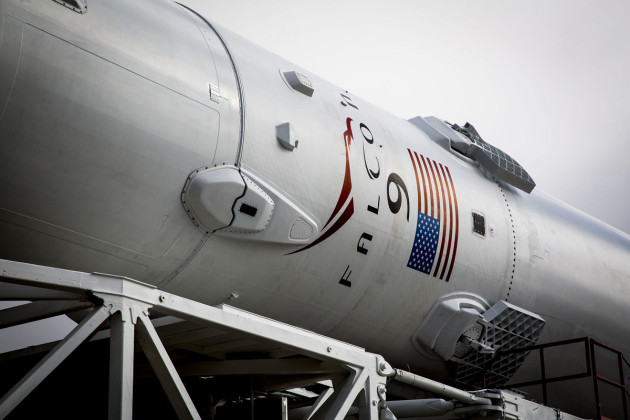 SpaceX's latest attempt to land the Falcon 9 rocket on a barge in the ocean failed again last night, exploding spectacularly after an issue with one of the rocket's leg-locking mechanisms caused it to tip over.
If you remember, SpaceX made history when another Falcon 9 successfully launched a satellite into orbit and then navigated back down to Earth, landing safely on solid ground. But their attempts to land on a platform in the ocean have proved to be a bit trickier:
SpaceX CEO Elon Musk said, "Definitely harder to land on a ship. Similar to an aircraft carrier vs land: much smaller target area, that's also translating & rotating."
Elon Musk posted a dramatic video to Instagram that shows the incident up close in footage recorded from the platform. It's worth watching as a demonstration of just how precise the landing needs to be.
Needless to say, space is hard.