We've Got The Ultimate Way To Spend 48 Hours In Las Vegas
Ever wanted to have the ultimate 48 hours in Las Vegas? Well, here's the itinerary you need to follow if you want to experience the best Sin City has to offer..
Friday 11:00am – Land in Las Vegas and Check-In
You've landed in McCarran Airport and the bright lights of the Las Vegas strip are drawing you in like a siren. Before you can get started, you need to check-in. Being a place for everyone, Vegas has hotel options for all budgets. At the top, the Wynn, Venetian and Bellagio (approx. $180-$240 per night) are always impressive. If you're on a smaller budget, the Luxor, LINQ and New York New York (approx. $75-$100 per night) are somewhat more affordable options that are still located on the strip.
Friday 1:00pm – Grab a Snack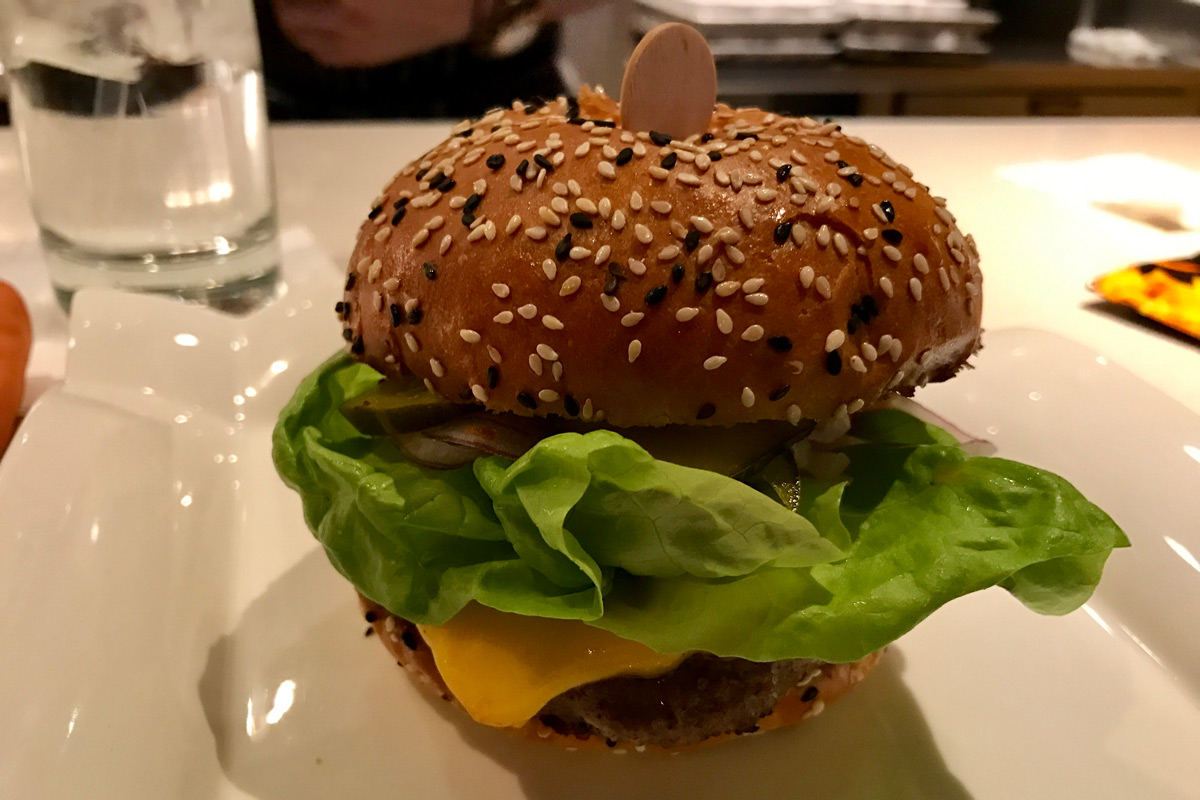 Grabbing a quick bite to eat in Las Vegas couldn't be easier. The U.S. is famous for fast food restaurants and Sin City is no exception. Alongside the more familiar McDonald's et al, you'll find In and Out Burger, which is essentially McDonald's but better. This is the perfect spot to fill a hole and fuel you up for a session on the gaming floor. Pro tip: Get the Double-Double – Two 100% American beef patties, cheese, freshly baked buns and all the fixings.
If you want something a bit fancier, head over to Gordon Ramsay BurGR at Planet Hollywood and order one of his signature burgers. They're definitely on the pricey side, but in my opinion they're worth every penny!
Friday 2:30pm – Hit the Casinos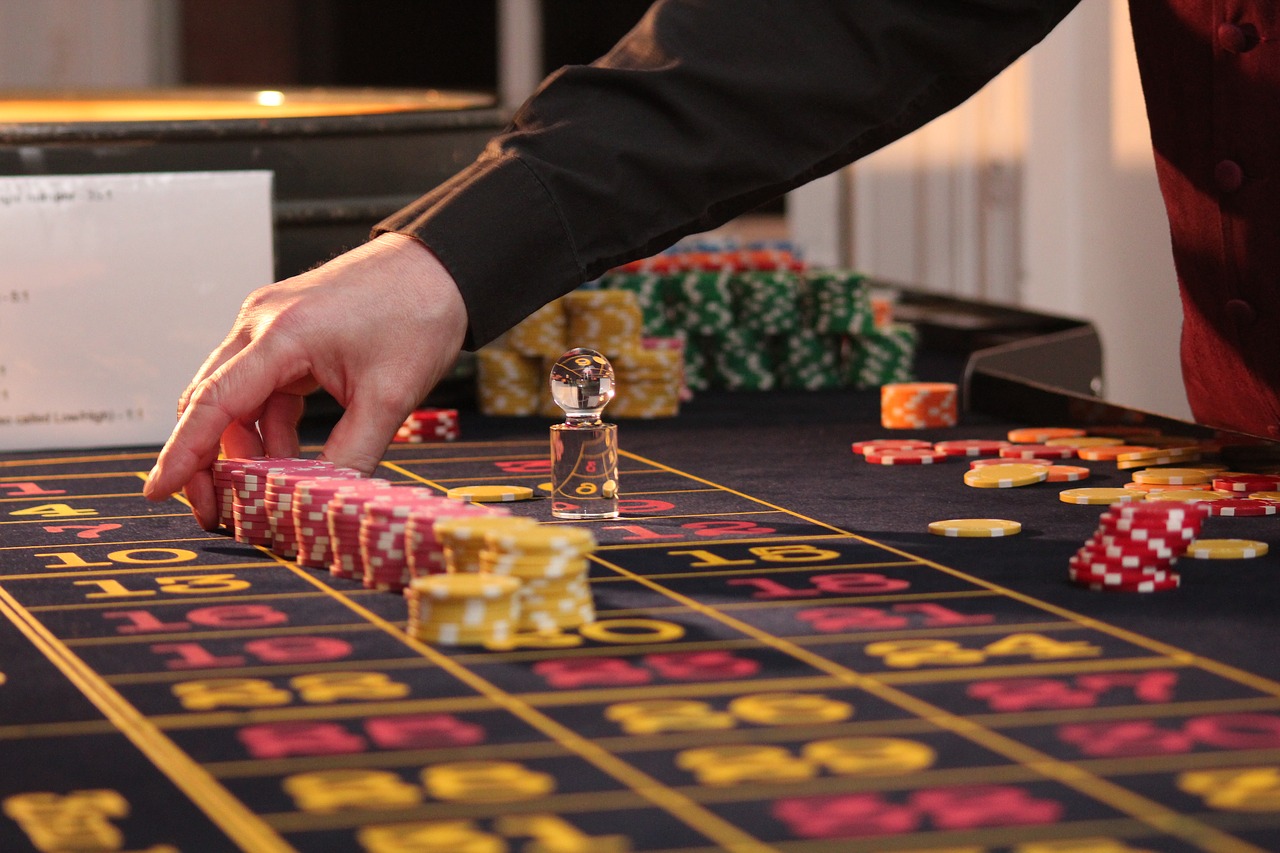 To really get the most out of your 48 hours in Sin City, we would suggest doing some research before you arrive. By using some of the information out there, you can get a handle on what games are available and which ones will suit your playing preferences. As a general rule, slots are the most popular game online and live. When you scroll through a typical best slots sites list, you'll see two main types of game: three-reel and five-reel. Put simply, the leading online slot sites boast a range of games with themes and dynamics designed to suit all players.
The Venetian, Caesars and the Bellagio all have slot machines. However, the loosest slots are Downtown. When you play online, you can expect return rates of up to 99%. On the strip, the RTP is more like 90%. However, if you head Downtown to the more affordable Fremont Street, you'll find better payouts. El Cortez is often touted as the place with the loosest slots, but the Golden Nugget also has spinners with RTPs topping 95%.
Friday 6:00pm – Become a High Roller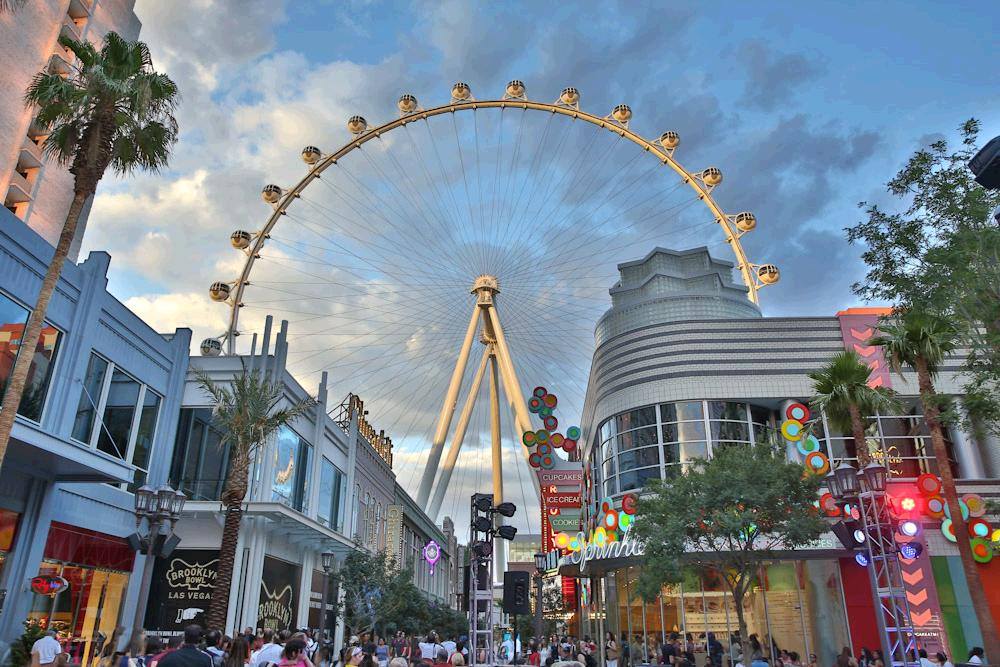 To start your evening session, take a ride on the LINQ High Roller. A giant observation wheel, this ride will give you a spectacular bird's eye view of the strip and, if you choose the drinks package, you'll get an open bar as you circle the skyline. Once you've had a few drinks, head over to a buffet and fuel up for the night ahead.
For an all-round experience, the buffets at the Wynn, Bellagio and Caesars are a must. The famed Bacchanal Buffet at Caesars is spread over 25,000 square feet and has an average of 500 dishes on offer each day. What's great about this place is that there's just as much focus on quality as there is quantity. The Chinese BBQ and dim sum often receive rave reviews, while the freshly made tortillas and endless piles of seafood are always a hit.
Saturday 11:30am – Monkeying Around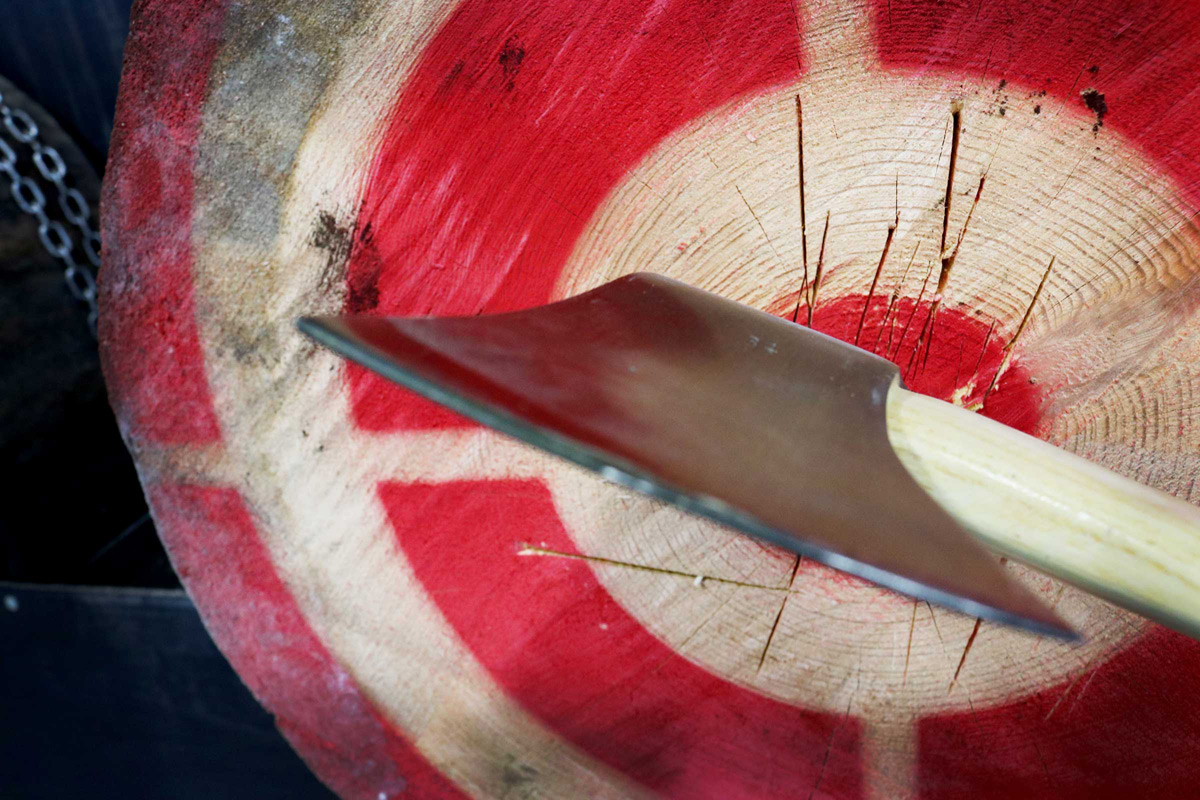 When you're all spun out on slots, it's time to delve into Vegas's extracurricular activities. For the active, Axe Monkeys is a great way to get out your anger. Located about 15 minutes from the strip, this unassuming warehouse is where you can play darts with a twist. For $25, you'll have an hour to throw axes at wooden targets. If you need a bit more to hold your interest, you can pay more to throw everything from ninja stars to mini swords. For those that still need to get out some aggression, Axe Monkeys also has a rage room where you can smash bottles and mirrors until you're all out of anger.
Saturday 2:00pm – The Desert Dash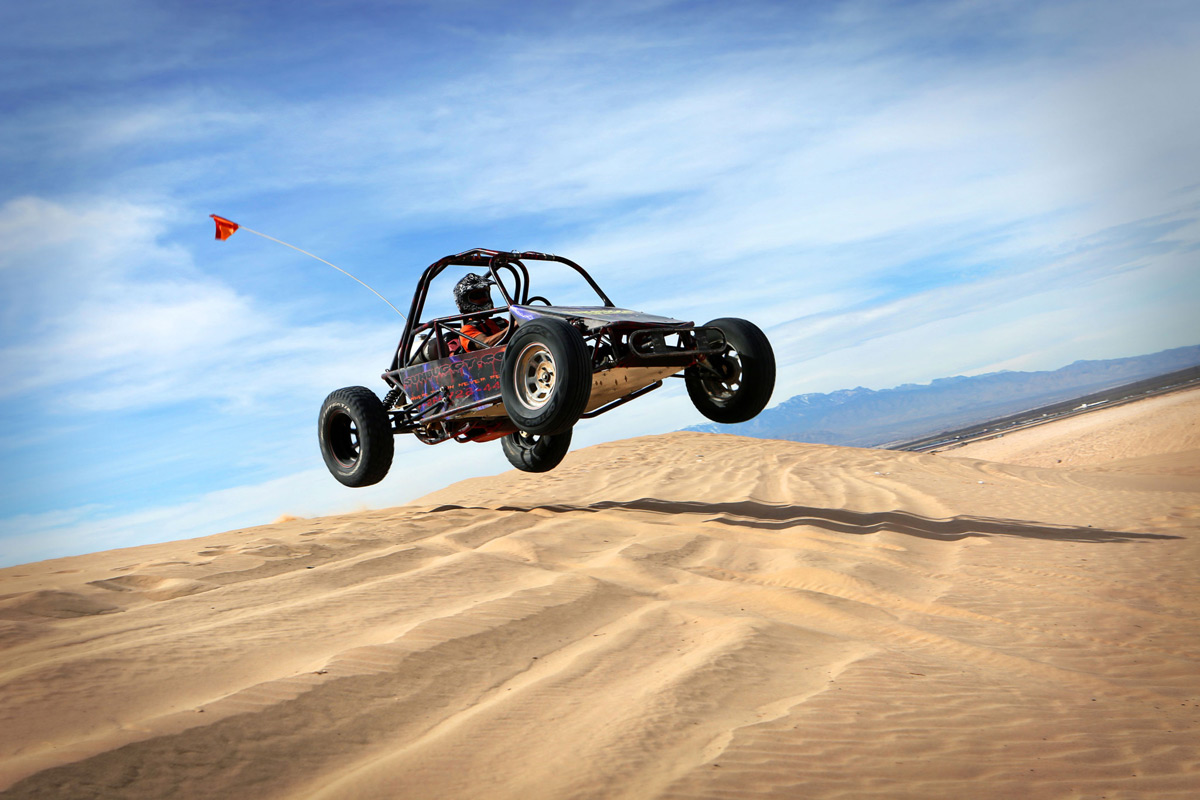 Once you've thrown some axes, a trip into the desert will see you arrive at the Vegas Mini Baja Chase. With prices start at $89, you'll be able to suit up and race through the Nellis Dunes in specially modified dune buggies. Hitting speeds in excess of 20mph (trust us, that's fast) as you race up and down almost vertical sand dunes, this is an experience you won't soon forget.
If you're on your own, you can join other drivers and follow in the tracks of an experienced guide. For groups, you can set up your own little race under the supervision of an expert. Of course, you could stick to the more traditional type of racing and drive some muscle cars. However, we think Baja racing is a unique experience that will suit drivers of all skill levels.
Saturday 7:00pm – Take in a Show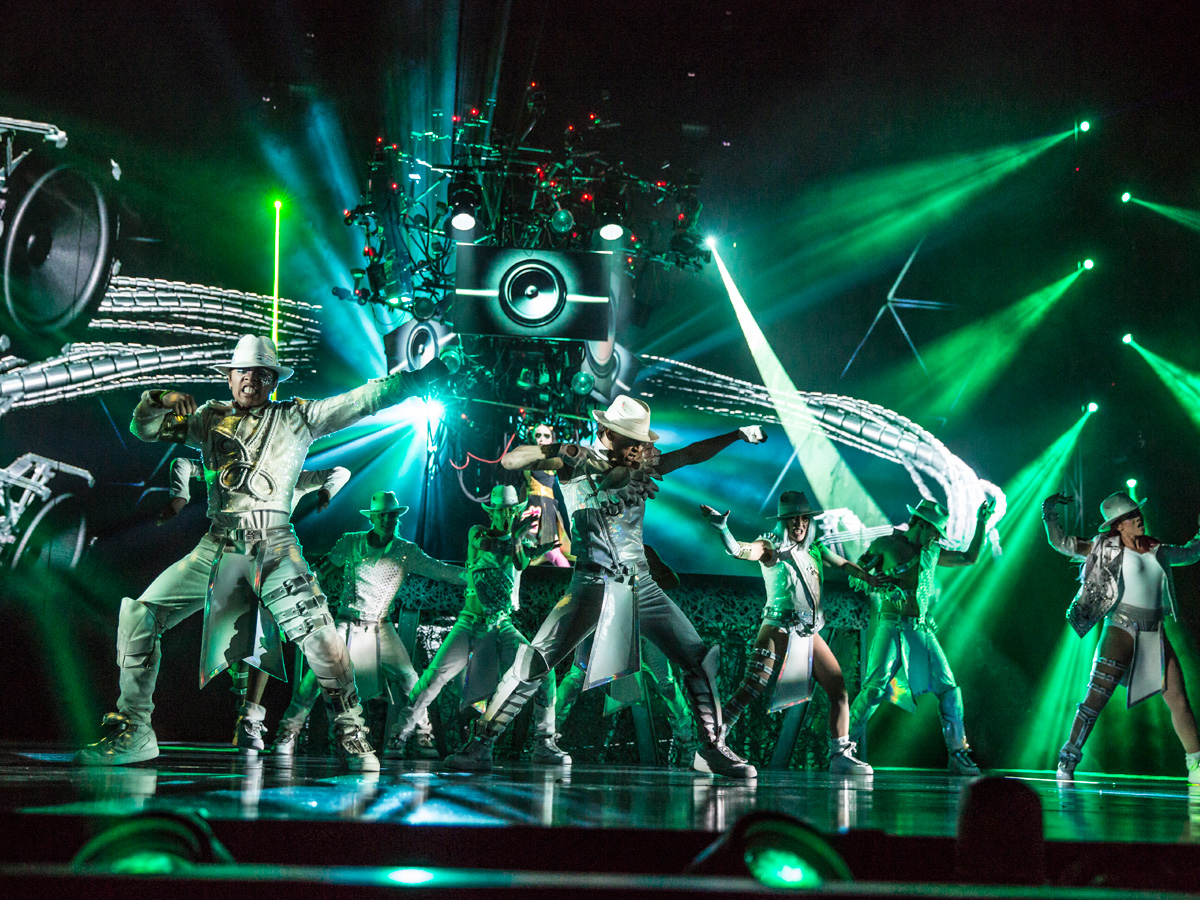 If there's one thing Vegas does just as well as gaming, it's shows. Cirque do Soleil's O and Ka are must-watches, while recent creations such as The Beatles Love and One Michael Jackson are fantastic. In addition to Cirque, you've got visiting international artists, singers, Terry Fator, Penn and Teller and more.
Finally, when you've seen some of the best performers in the world doing their thing, a late meal will bring your trip to a glittering conclusion. For something truly special, Joël Robuchon at the MGM Grand is a treat. A Three Michelin Star restaurant, this place brings a taste of French gastronomy to the desert. The tasting menu features lobster, frog legs and, of course, fine wine. Put simply, if you're a fan of fine food, this is the place to eat.
Sunday 10:00am – Wave Goodbye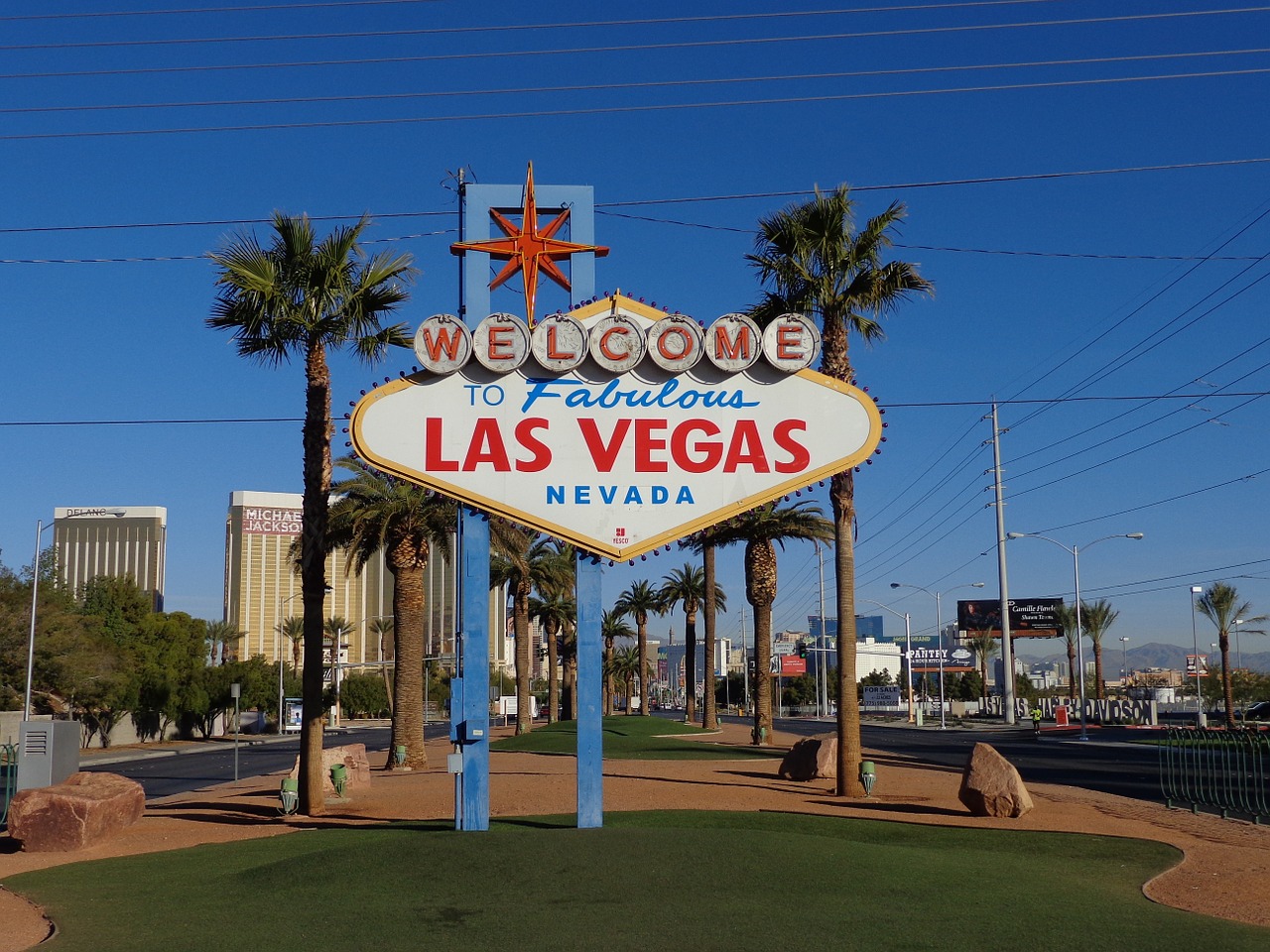 Before you can bring your 48 hours in Vegas to an end, you need to have a photo at the famous sign. Situated at the end of the strip, you'll need a taxi to get there, which is why it's not a bad idea to visit it on your way to the airport. Slip the driver an extra $10 to wait as you strike a pose before heading off for a well earned rest on the flight back home.