What's Your Wife's "Carchetype?" 4 SUVs To Fit Her Personality
Your wife's car says a lot about her personality, but most people wait until they're on the lot to learn this. The beginning stages of car buying research should be fun: what car could her friends, family, and significant other see her driving? Check out these four personalities and their correlating SUVs, you might find her next road companion on the list.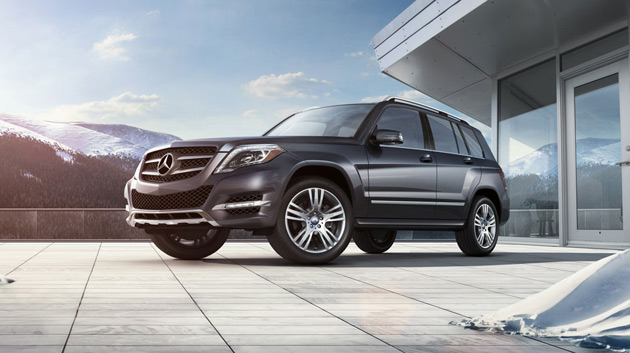 The Traveler: GLK-Class
If the most popular hashtags on her Instagram account are #wanderlust and #throwbackthursday with pictures of her latest excursion, then the Mercedes-Benz GLK-Class is perfect for her. The traveler's Pinterest page is full of travel boards – and no wedding boards. She's constantly finding new places on the map to visit and can't be tied down.
If she's behind the wheel of the GLK-Class, she's probably in a new state each month. From driving through downtown Atlanta to coasting along California's Redwood Highway, she leaves no stone unturned in her adventures. The GLK-Class is equipped with blind spot and lane keeping assists, to help her when she's driving through unfamiliar territories.
The brilliance of the GLK-Class is its size, and it's a great SUV hybrid. It's compact for city driving but has the storage of a large SUV. No matter what road the traveler is on, the GLK-Class will bring them to their next destination smoothly and safely.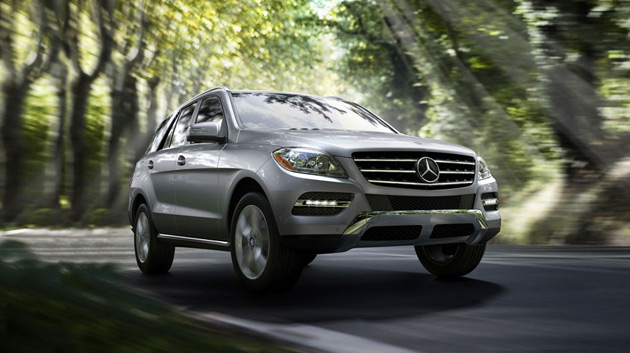 The Working Mom: M-Class
The working mom has two jobs: she manages projects at the office, then goes home and takes care of her kids and house. Don't underestimate her; she does more in one day than you do all week.
If this describes your wife, then she's the M-Class. With a five-star safety rating and enough room to seat five, the M-Class is the ideal SUV for families with full schedules. The working mom is able to get her kids to all of their extracurricular activities and still pick up her co-workers when it's her turn to drive the carpool.
With the Mercedes-Benz mbrace2 feature, the working mom is able to stay connected on the road without texting and driving. On top of emergency services, mbrace is also connected to Google Maps and Yelp. The working mom can pick up the kids at soccer practice while finding restaurants for the next morning's client lunch.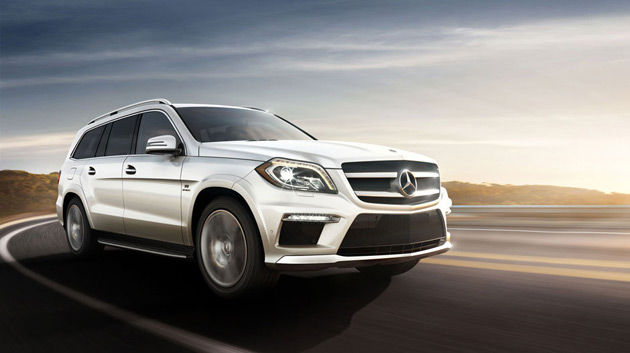 The Social Butterfly: GL-Class
This person knows everyone around town. Wherever they go, they stop and talk to people they've met from countless different sources. Each weekend they're out painting the town, helping friends move, or setting up group outings.
The social butterfly needs a GL-Class because it seats seven. It's perfect for when they get everyone together for a night out or last-minute road trip. Plus, the seats in the GL-Class can fold down, so when their friends that need a couch moved, the social butterfly is there to help.
Just because the GL-Class is big, that doesn't mean it's a gas-guzzler. It is designed to use less gasoline, and the clean-diesel FL350 BlueTEC engine doesn't use any gas at all. This means the social butterfly can still pick up her vegan friends to visit the outdoor market without hurting the environment.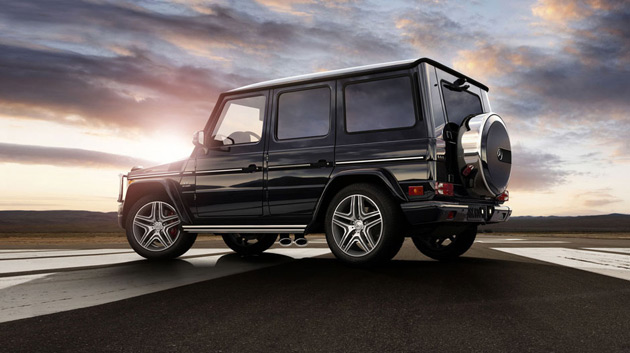 The Mogul: G-Class
This personality refuses to settle for generic; they're name-brand all the way. They wouldn't be caught dead wearing, "something off the rack," and will only buy from big-name designers. They have an appreciation for the finer things in life, and that extends to their ride.
For the most part, the Mercedes-Benz G-Class is built by hand. The galvanized steel body is hand-welded and the wiring is hand-loomed. It takes more than 40 hours to craft each car. It takes 45,000 stitches to bring together the interior, and the handcrafted leather offers several opportunities for personalization.
The car is for someone who wants to make a scene when they pull up.
Which One Is She?
Does the open road call her name? Is she a fashionista with an eye for brand names? Is she a mom who signs both contracts and her kids' report cards? Does she know everyone in town? Whatever her personality type, she needs to find an SUV that's just for her, to let the world know that she's proud of who she is.