Who Are The Highest Paid Athletes In America?
When asked this question, most people would respond with an NFL, MLB, or NBA player.
But the highest paid athletes in America (per their time in the field of competition) are actually rodeo riders!
At the National Finals Rodeo in Vegas (the Super Bowl of the sport), each of Crown Royal's team of riders can win more than $173,000 for winning their category. With 10 rounds, and each ride averaging eight seconds, that's 1 minute, 20 seconds of action for that title purse.
Average per second: $2,162. (In comparison, A-Rod makes just $16 per second)
Who knew that rodeo riding was so lucrative? The entire tournament purse is $6 million, and over 170K fans are expected to attend the 10-day event!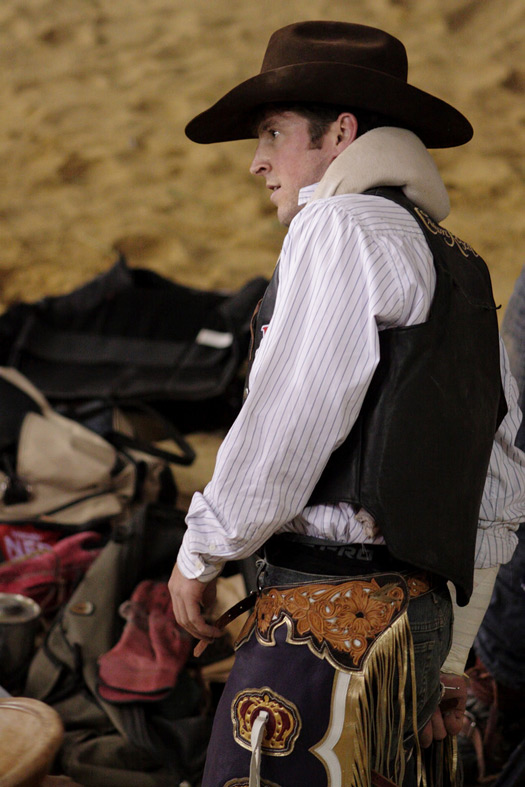 Tilden Hooper (pictured above) is a 23-year-old bareback rider who rides in 70 events per year. He recently found out he had two herniated discs in his neck, injuries accumulated since he started riding at age 15. While Tilden was out with his neck injury, he received monthly payments from the Justin Cowboy Crisis Fund. Those monthly payments helped with all the medical and rehab bills that were accumulating.
Crown Royal will donate $2K each time of its riders scores 90 points or more per ride to the Justin Cowboy Crisis Fund, with the organization benefits cowboys and their families in the event of catastrophic injuries resulting from professional rodeo activities.