Would You Pay $500 For An Aluminum NES?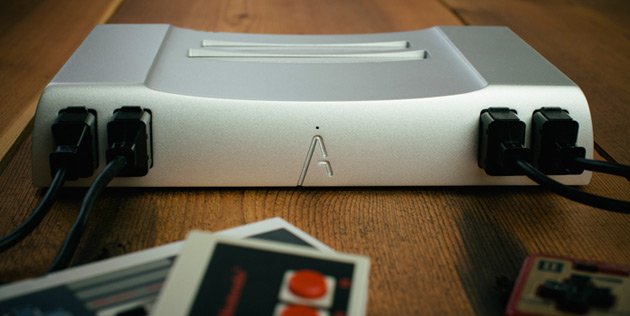 High-end retro console maker Analogue recently announced that its re-engineered Nintendo Entertainment System, the Analogue Nt, is now available for preorder, with units shipping this summer. The price for this retro awesomeness? $500. And if you want it in a different color (red, blue, pink, black), that'll set you back an additional $50. Yikes!
The Analogue Nt supports the entire NES and Famicom library (including Famicom Disk games), which no other third-party systems support. The Analogue Nt is designed around the originl CPU and PPU from the NES. Unlike the knock off and emulation systems that riddle the market today, the Analogue Nt is the only NES on the market that is built with original hardware. This means you'll be experiencing the NES with the hardware it was designed to be played with. Free of any compromises.
Furthermore, Analogue says the Nt natively outputs in the "highest quality analogue signals available," these being RGB, Component, S-Video, and Composite. With the HDMI Adapter (sold separately), you'll be able to connect to your HDTV with HDMI, upscaling directly from RGB to 1080p or 720p.
The region-free Analogue Nt comes equipped with the original NES controller ports and the original Famicom expansion port. I honestly don't get the appeal of this product, especially with such a high price point, but I'm sure that hipsters will be lining up to buy them nonetheless.
Would you pay $500 for an aluminum NES?