ZooGue Sets The Bar With iPad Case Prodigy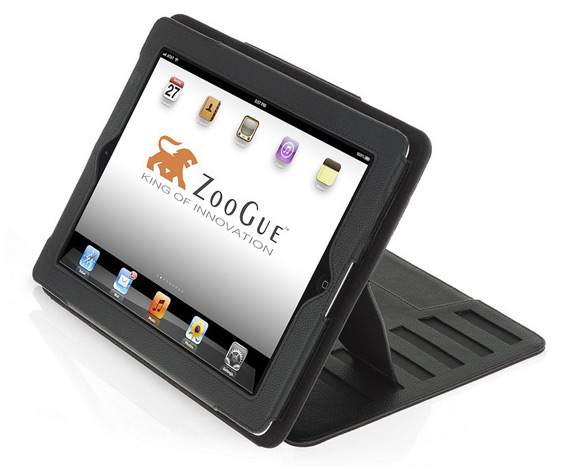 There are thousands of iPad cases out there, and we've had the chance to test out quite a few of them. Unfortunately, they all share one common problem – Only a few viewing angles to choose from, and those angles aren't stable at all.
ZooGue's Case Prodigy solves that problem, delivering double the angles as a common case with unmatched stability. Not only is it stable, but when you pick the case up, the magnet will keep it locked in that angle.
The Case Prodigy improves on the highly-acclaimed Case Genius Pro by replacing the Velcro attachments with magnets. It's patent-pending magnetic kickstand provides solid adjustability to six different angles, from a low typing angle to a high movie angle and anything in between.

The Case Prodigy is an insanely convenient design that makes using the iPad a breeze. It's made for 2nd/3rd/4th Generation iPads, comes with a 1-year warranty, and retails for $59.99.
It comes with a 30-day risk free trial, and they'll even cover the return shipping (for all US returns) if you decide you don't like it. That's how confident they are in their product.
So what are you waiting for? Order the ZooGue Case Prodigy today!