2013 SRT Viper Makes Debuts At New York Auto Show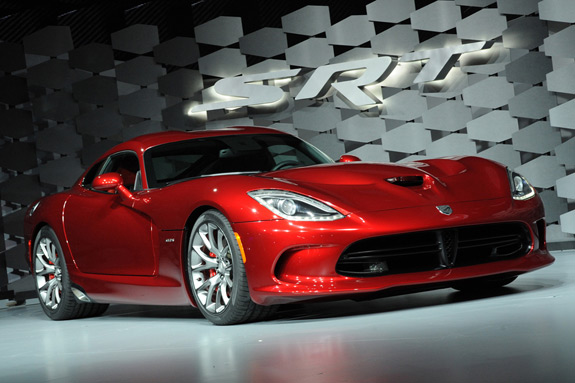 The new Dodge SRT Viper was unveiled today at the New York Auto Show, and it's sparked quite the debate on the Internet. To some the new Viper has exceeded their expectations, while others were let down.
Under the hood, you'll find a naturally aspirated 8.4 Liter V-10 which produces 640HP and 560 lb-ft of torque. SRT is claiming 4.9 pounds per horsepower, and with 560 lb-ft of torque, the Viper's V-10 is the most torque-rich naturally aspirated production engine in the world.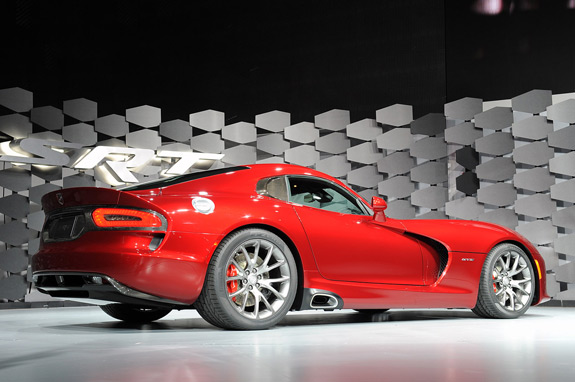 Fortunately enough, SRT has also addressed chassis stiffness in the form of a stunning x-brace, which stiffens chassis rigidity 50% over the previous Viper. Pirelli has designed a set of P Zero Z-rated tires which have been specifically developed for the new Viper, coming in a massive 355 rear/295 front. And for those concerned with technology, yes the new SRT Viper will be fitted with stability and traction control.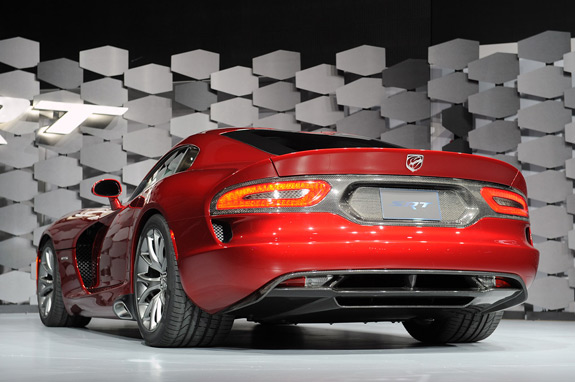 SRT, which stands for Street and Racing Technology, will be the standard, high performance model of the new Viper. A GTS version will be sold as well for an additional $20k, which boast Bilstein shocks with a two-mode track and street driver selectable suspension, unique aluminum wheels, an 18-speaker stereo system, and a full leather interior.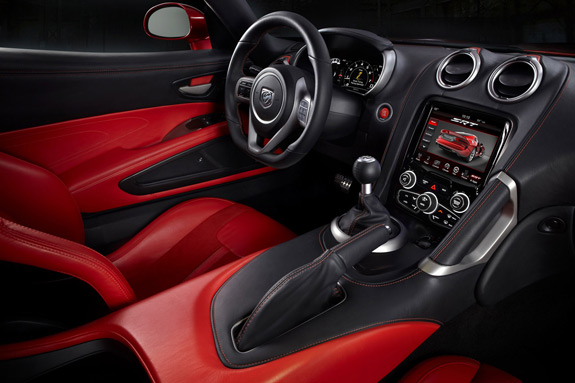 The standard SRT version should cost a little over $100k, and we should be seeing the new SRT Viper on the roads by the end of this year, as well as earlier on the track racing in the American Le Mans Series in a two car team consisting of drivers Dominik Farnbacher, Marc Goossens, Ryan Hunter-Reay and Kuno Wittmer.
Check out this footage from today's reveal in New York:


Leave us a comment below, and let us know what you think about the new SRT Viper!