2015 Infiniti QX70 – Go Fast, Look Good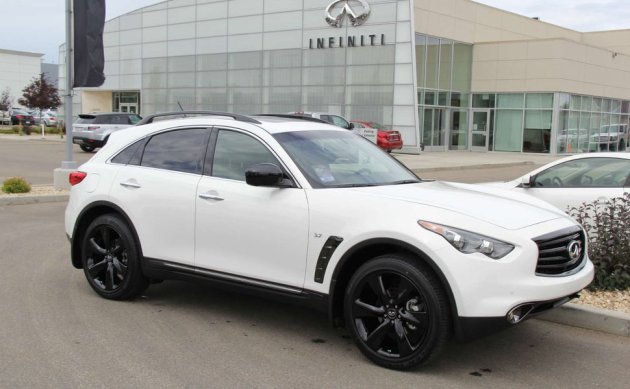 The Infiniti QX70 took over from the original FX and is a luxury crossover focused on one thing and one thing only: performance driving. Sounds odd, doesn't it? A crossover meant for sport. Yet the 2015 Infiniti QX70 pulls this off really well and looks good doing it.
The 2015 QX70 no longer has the V8 engine option, but that power plant was overkill anyway. Instead, we have a powerfully guttural 3.7-liter V6 the same engine that powers a lot of great Infiniti luxury sport vehicles putting out 325 horses and 267 lb-ft of torque. This turns through a seven-speed automatic transmission with a manual shift feature into either rear-wheel or all-wheel drive (we drove with AWD). Published 0-60 times are in the 6.0-6.5-second range. In a crossover, mind you.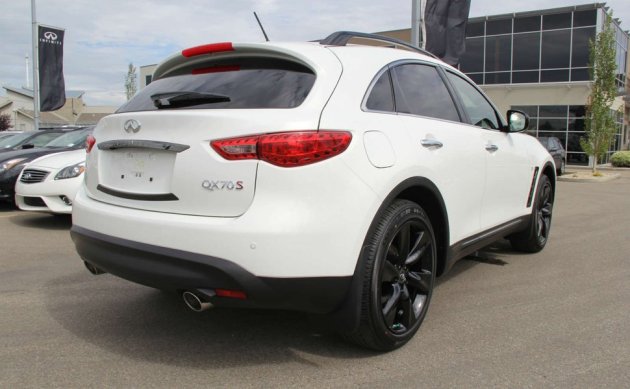 This all comes together in a well-tuned package with the 2015 QX70 driving more like a big, muscular sedan than a small crossover. Although clearance height is good enough for bad weather and dirt roads, the QX70 remains nimble and corner-hugging thanks to some nice tuning from the folks who often dominate Formula 1.
If all of this sounds awesome, there are a couple of caveats that come with the Infiniti QX70. First off, the rear seats are small, though still usable, and the cargo space is a lot smaller than you'll find in many other sport utilities in this size. These concessions, however, are to make way for the primary focus of the QX70 outside of being fast and fun: it also looks really good.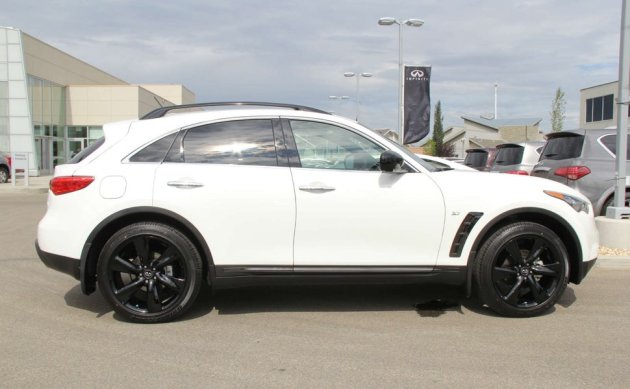 If you can find another crossover that blends this much sport, speed and luxurious refinement into one visual package, you've found a rare gem. We drove it with the optional Sport Package, which adds 21″ darkened wheels, some smoke to the chrome work on the grille and vents, light surrounds, etc., and sport seating with climate controls. Yes, climate controls built into your seats.
As far as luxury crossovers go, the Infiniti QX70 stacks well against the competition in interior refinement and options packages. The options get pricey, of course, but this is a luxury vehicle, not a Toyota Yaris, so few will question the $12,000 in options our fully-loaded 2015 QX70 carried.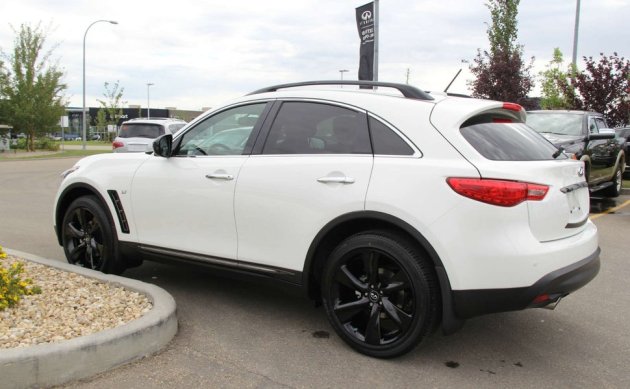 Everything about the 2015 Infiniti QX70 is for going fast and looking good doing it. It powers up on-ramps, glides around corners, and makes muscular sounds while doing so. Passing is commonplace with this one and the kids can sit in the back seat and cheer you on. Truck drivers might have a hard time seeing them pumping their arms for the horn through the darkened glass back there, though. Or maybe it's just the blur of speed.
Honestly, it's not often that one can get into a crossover and say "wow, this is sporty" and actually mean it. Normally, this over-used descriptive gets used on things that probably aren't all that sporty. I mean, they put a "sport package" on a Versa, for hell's sakes. In the case of the QX70, though, sporty just gets us started. It outdoes a lot of sport sedans I've driven.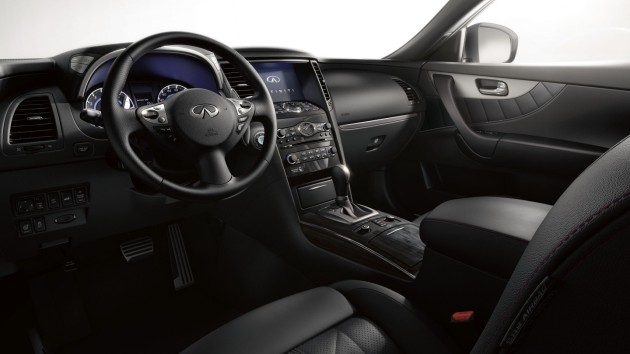 So if you aren't in the market for a family-sized, sedate, soccer mom mobile, take a look at the 2015 Infiniti QX70. It's likely the best-looking luxury crossover you'll find.